---
COVID-19 Information

Access up to date guidance and information on all things COVID related for businesses in Moray Speyside.
---
Business Resources

Visit Moray Speyside provide Moray's tourism businesses with a wide variety of support, advice and guidance.
Click below to find out about our Travel Trade Development programme, download or view recordings of industry webinars from the past two years.
Visit Moray Speyside support Moray's tourism industry with a wide variety of resources, advice and guidance – from expert industry webinars to specially tailored market development initiatives.
Find out more below and click through to the different sections for specific subject areas.
The page and its content are continually updated as new resources are added.
---
Travel Trade Development Programme
Visit Moray Speyside's Travel Trade Development initiative is aimed at growing the number and variety of tourism businesses working with the travel trade and intermediary market (i.e. tour operators, wholesalers, travel agents and online retailers).
---
Industry Webinars
From sales training delivered by marketing experts to business roundtables with industry leaders and politicians, Visit Moray Speyside's programme of business support includes a wide range of online events, webinars and workshops.
Access previous webinars and online events
---
Marketing Battle Plan
Chris Torres is the founder and owner of the Tourism Marketing Agency (TMA) – industry experts dedicated to supporting tourism businesses to grow and develop in the digital space.
Chris produced a Visit Moray Speyside Marketing Battle Plan to guide businesses through and out of the current pandemic
View Marketing Battle Plan Sessions
---
Skills & Training

Visit Moray Speyside works with a range of partners and organisations to help businesses find, recruit and retain a skilled local workforce. From apprenticeships to on-the-job training, to courses and more, this page provides information and guidance for you and your staff.
---
Young Person's Guarantee
We are thrilled to announce that Visit Moray Speyside have signed up for the Young Person's Guarantee to help reinforce our continuing commitment to young talent in the region.
The COVID-19 pandemic has significantly impacted young people's opportunities to gain industry experience and access to the working environment, meaning that now more than ever, they need businesses and organisations to sign up and support the guarantee.

If you are unsure about the Young Person's Guarantee or how it can benefit your business, then look no further. Click the link below to read our dedicated blog that shows our journey to become a Young Person's Guarantee Employer.
---
Career Case Studies
Visit Moray Speyside want to encourage young people to consider a career in our industry, but it can be hard to know how or where to look.

So we, with the help of some local young talent, have produced a series of articles featuring real people working in hospitality and tourism in our region. Showcasing the endless opportunities for progression, skills development and career fulfillment.

Click on the pictures below to read more about each fascinating journey.
---

Sustainability
Being aware of your environmental impact is now more important than ever but it's hard to know where to start.
Find out more about how you can help reduce your environmental impact, make your contribution to NET ZERO targets and save money at the same time.
---
Tourism Declares Climate Emergency
Visit Moray Speyside are proud to have signed up to Tourism Declares, an initiative that supports tourism businesses in declaring a climate emergency and taking purposeful action to reduce their carbon emissions.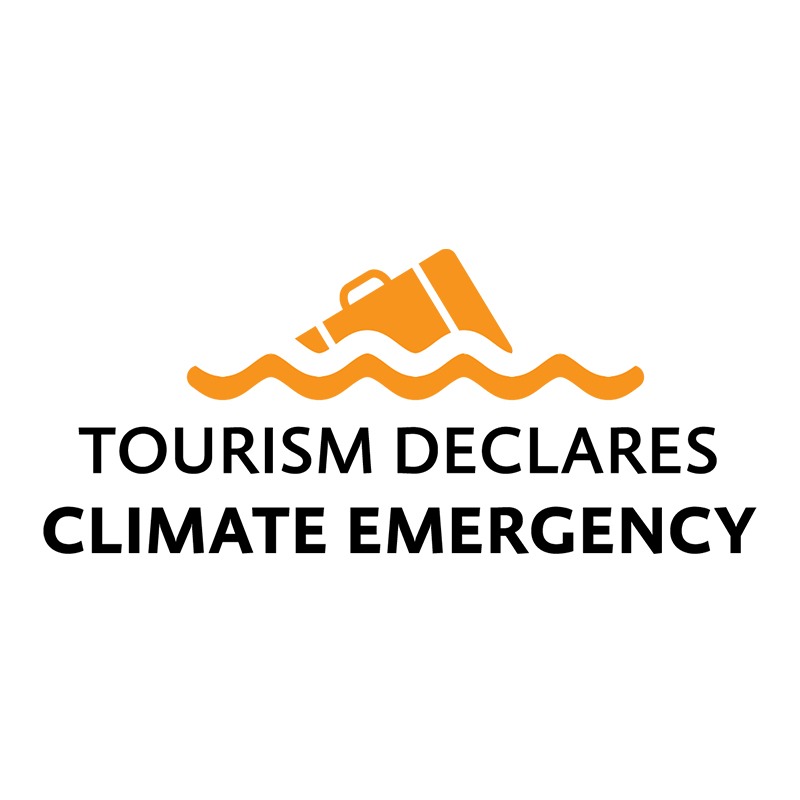 We have committed to the following five actions:
Develop a 'Climate Emergency Plan' within the next 12 months which sets out our intentions to reduce carbon emissions over the next decade.
Share our 'Climate Emergency Plan', and update on progress.
Accept current IPCC advice stating the need to cut global carbon emissions to 55% below 2017 levels by 2030 to keep the planet within 1.5 degrees of warming.
Encourage visitors, partners, and other valuable stakeholders to make the same declaration.
Advocate for change across the tourism sector.
---
Responsible Tourism and your Business with VisitScotland
Terms like sustainability, climate change, inclusion and accessibility, and community engagement, are increasingly commonplace in discussions around the recovery of our industry and responsible tourism development, but what does that mean for you and your business.
Watch this first session with Janie Neumann, VisitScotland's Sustainable Tourism Manager, to find out more about Responsible Tourism, the range of aspects it covers, why it is important, what it means for your business and how you can benefit. The video will also touch on the advice and support available to kick start your journey.
---
Circular Economy with Zero Waste Scotland
This workshop will provide you with an introduction to the concept of a circular economy. Circular economy models offer opportunities to businesses and social enterprises across all sectors. The models can improve efficiencies, advance product design, and strengthen brand.
This course is for anyone that is interested in learning more about the circular economy. It will provide participants with the knowledge to start questioning linear business models and give businesses the tools to explore how circular strategies can improve their own efficiencies, save money, and reduce environmental impact.
You can follow along to the webinar with Zero Waste Scotland's worksheets, activities and idea cards which pose interesting questions and provides a great toolkit for participants to use within their own business or social enterprise after the workshop.
---
Great British Beach Clean
We are very proud to support and promote Moray Speyside's participation in The Marine Conservation Society's annual Great British Beach Clean. In 2021, we worked with several community groups in Moray Speyside to take part and make sure our award-winning coastline will be looked after.
Across the country, thousands of people take part in the annual Great British Beach Clean, tidying their local area and gathering valuable data that will assist in the campaign for real climate change.
The Marine Conservation Society work to defend habitats and species, through people-powered action, working with communities, businesses, and governments.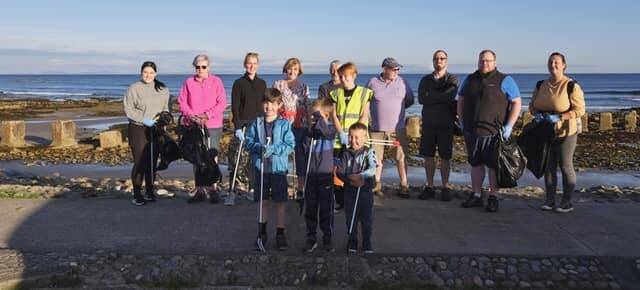 ---