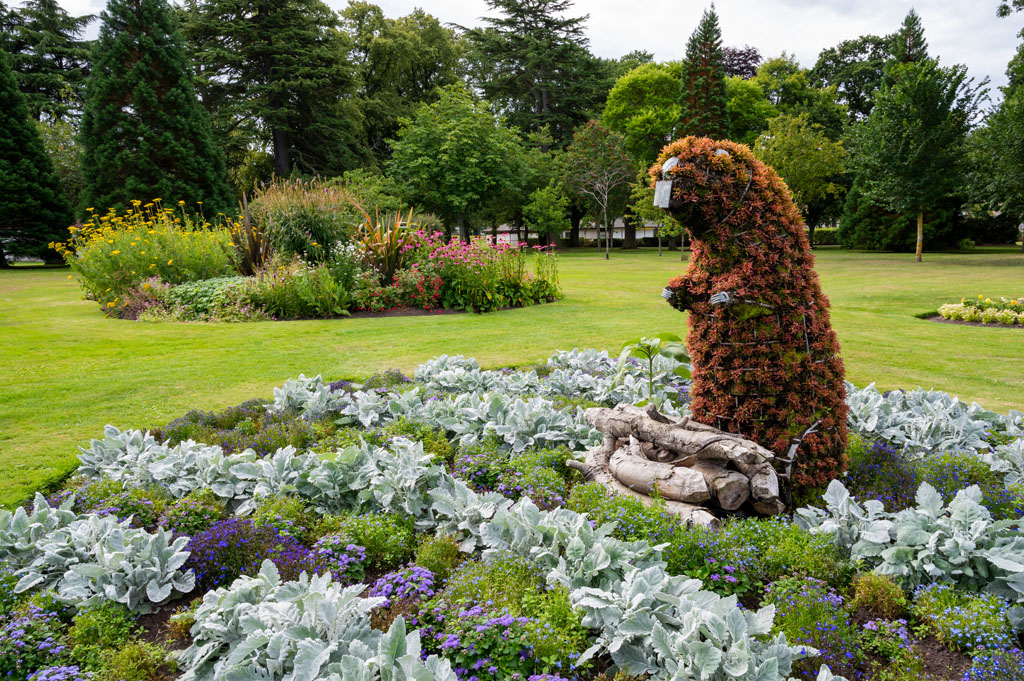 ---
Where is Forres?
North-west Moray on the A96 and the Aberdeen-Inverness railway. Convenient road links connect Forres with the Moray coast and with Speyside and the Cairngorms National Park.
About Forres
The town of Forres stands on a site with deep royal associations – from the Picts to Macbeth. Kings of Scots were acclaimed in Forres – and killed here too. Around 1150 King David I chose this place of power for a new royal castle and a burgh (town). The king populated his new market-town with Anglo-Norman merchants – colonial immigrants from England, France, and Flanders.
The original medieval plan of the burgh is preserved along the High Street spine of the town, extending from the royal castle site beside the Mosset Burn at the west, to Sueno's Stone (the tallest carved Pictish monument in Scotland) at the east.
Forres Today
Forres High Street today offers an unspoilt gallery of restrained Georgian and florid Victorian architecture. In the broad town-centre marketplace the sturdy tolbooth tower and the delicate gothic mercat cross stand as monuments to local prosperity and civic pride.
Blooming Forres
At the east end of the High Street is Grant Park, gifted to the town by Forres-born baker and businessman Alexander Grant – sponsor of the National Library of Scotland and inventor of the digestive biscuit. In summer, the dedicated local Forres in Bloom volunteers create astonishing floral displays. Gorgeous blooms spill from Grant Park into the High Street, winning for Forres the coveted Britain in Bloom accolade on five occasions (1982 – 2008).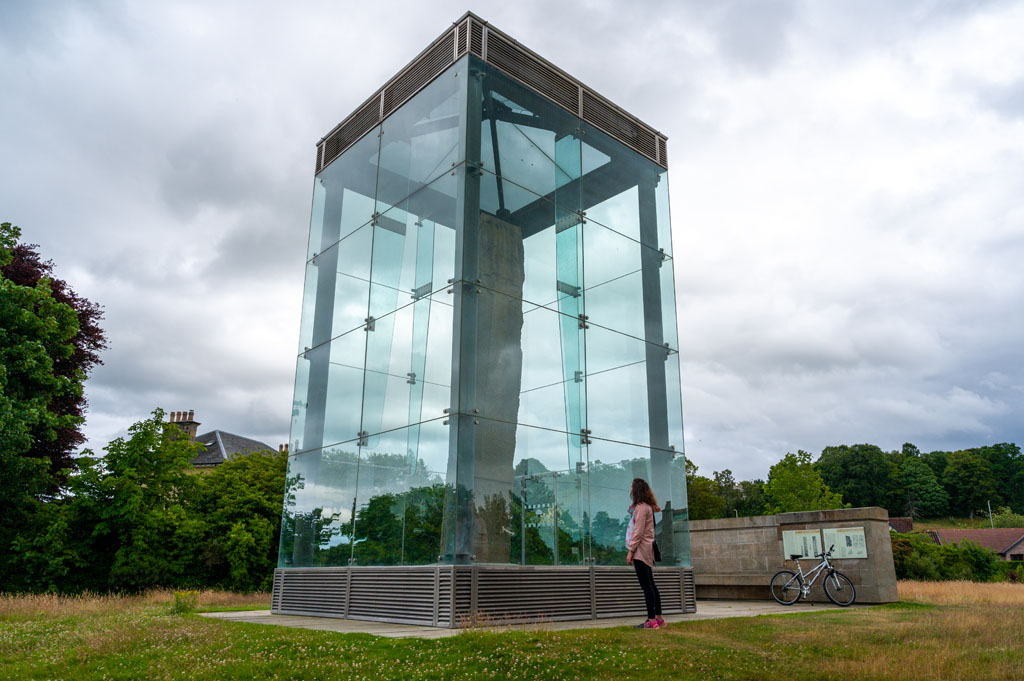 The Cluny Hill rises above Grant Park. Winding walks thread the wooded slopes, leading to Nelson Tower. This monument was one of the earliest commemorations of Lord Horatio Nelson, the hero of Trafalgar. On a clear day the panoramic view from the top spans (it is said) seven counties.
Nelson's Tower, an octagonal tower built in honour of Lord Nelson overlooks the town and offers stunning views to the Moray Coast.
---
Visiting Forres
Forres is easily found by car, bus and train and has excellent public transportation links that will get you around Moray Speyside. Buses run regularly through the town and also connect to smaller outlying communities.
Visitor attractions in the Forres area offer history, heritage, and natural environment for the adventurous and the curious. There are pleasant walks beside the River Findhorn and quiet country roads for the cyclist to explore. Dallas Dhu distillery (Historic Environment Scotland) reveals the history and mystery of Scotland's uisgebeatha 'water of life'.
Brodie Castle (National Trust for Scotland) was the home of the Brodie family for a thousand years. The castle is set in a landscaped park which blossoms in spring into a thrilling golden carpet of daffodils. Nearby is the hillock where (it is said) three witches greeted Macbeth, the ambitious prince of Moray – as 'king hereafter'.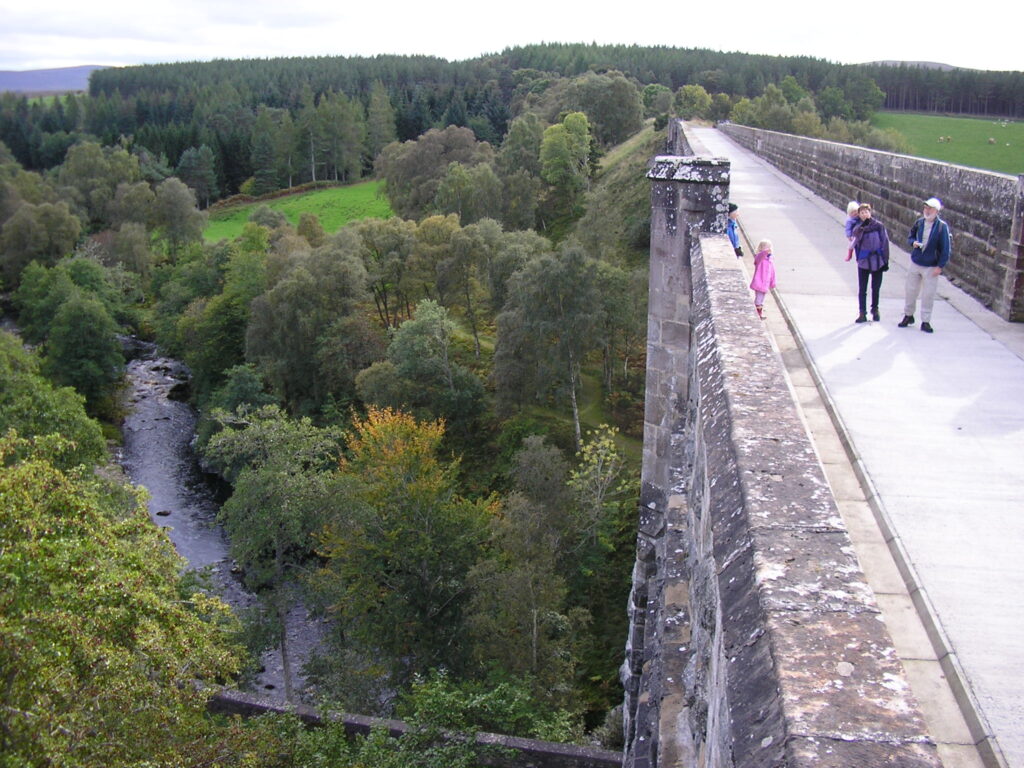 A short drive and a safe cycleway bring visitors to the ruins of the medieval abbey of Kinloss, and then to Findhorn. This charming coastal village is set beside the broad Findhorn Bay in a unique landscape of forest and shifting sands that is a haven for migrating birds and other wildlife. Unspoilt sandy beaches stretch as far as the eye can see; and among the waves visitors are delighted to glimpse a bobbing seal or a pod of playful Moray Firth dolphins.
Findhorn is the starting (and finishing) point for the Moray Coast Trail. This exciting long-distance route follows the Moray shoreline, through forests, and along sandy beaches and airy clifftops – to Cullen. On the outskirts of Findhorn village is the world-famous Findhorn Foundation, a global centre for ecological awareness and sustainable living. The Foundation offers live music, imaginative theatrical productions and also a range of practical workshops, courses, and summer retreats.
Two of Speyside's long-distance trails pass through Forres – The Dava Way and The Moray Coastal Trail.
If you prefer something more laidback when you visit Forres why not take a trip to Randolph's Leap via Logie Steading – a perfect day out with stunning river views bookended by lunch and tea/coffee and a cake. Alternatively, there are unforgettable seaside trails at both Culbin Forest and Roseisle Forest.
---
Accommodation in Forres
Whether you are looking for premium hotels, quaint centrally based B&Bs or spacious, cosy, self-catered cottages – the peaceful town has a lot to offer. Why not try a historic 5-Star guest house in Blervie House? Guests here are offered one of their 12 stately bedrooms.
If you picture yourself as more of an urban explorer, then camping and glamping pods are also available. As well as an incredible setting, The Loft also offers goat sessions. Macbeth's Hillock claims to be the site where Macbeth met with the three witches, but it now offers visitors luxury glamping an a relaxed and rural setting.
---
Things to do in and around Forres
The town offers special attractions and unique experiences such as the annually held Highland Games and popular Piping at Forres event. You can see Moray from unusual perspectives: up high on horseback, speeding down rapids on a raft or from a distance on a RHIB in the Moray Firth. Burgie Riding Centre, Ace Adventures and North 58 Sea Adventures will sort you out.
The town offers the quintessential Scottish experience, and nothing is more Scottish than golfing; Forres Golf Course is welcoming to visitors and offers a well-maintained popular parkland course.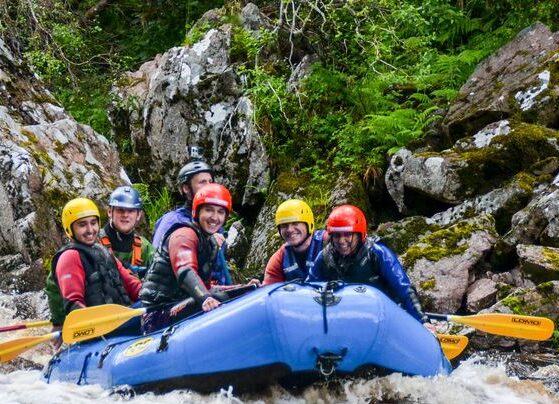 Salmon Fishing, Stalking and Shooting are also high on the urban explorer's Scottish Checklist. Rent a rod, hire a ghillie, spend a day casting your flies into the River Findhorn.
Both Forres Angling Association and Speycaster.net can help you get hip waders on and a line in the water. If you Prefer something a little more terrestrial? Logie Estate, Moray Estate and Burgie Estate will host an experience to remember.
---
A Scotch Whisky Immersion
The town is home to Benromach Distillery. This distillery is a 5-minute walk from the town train station. Hand-crafted single malt is a traditional Speysider – one with a touch of smoke.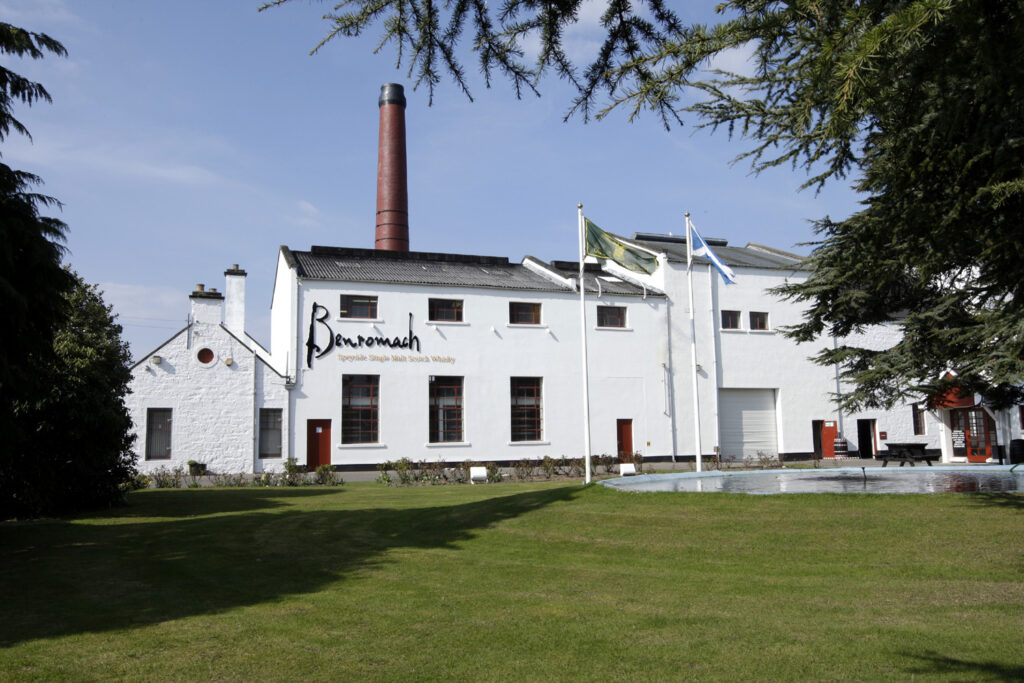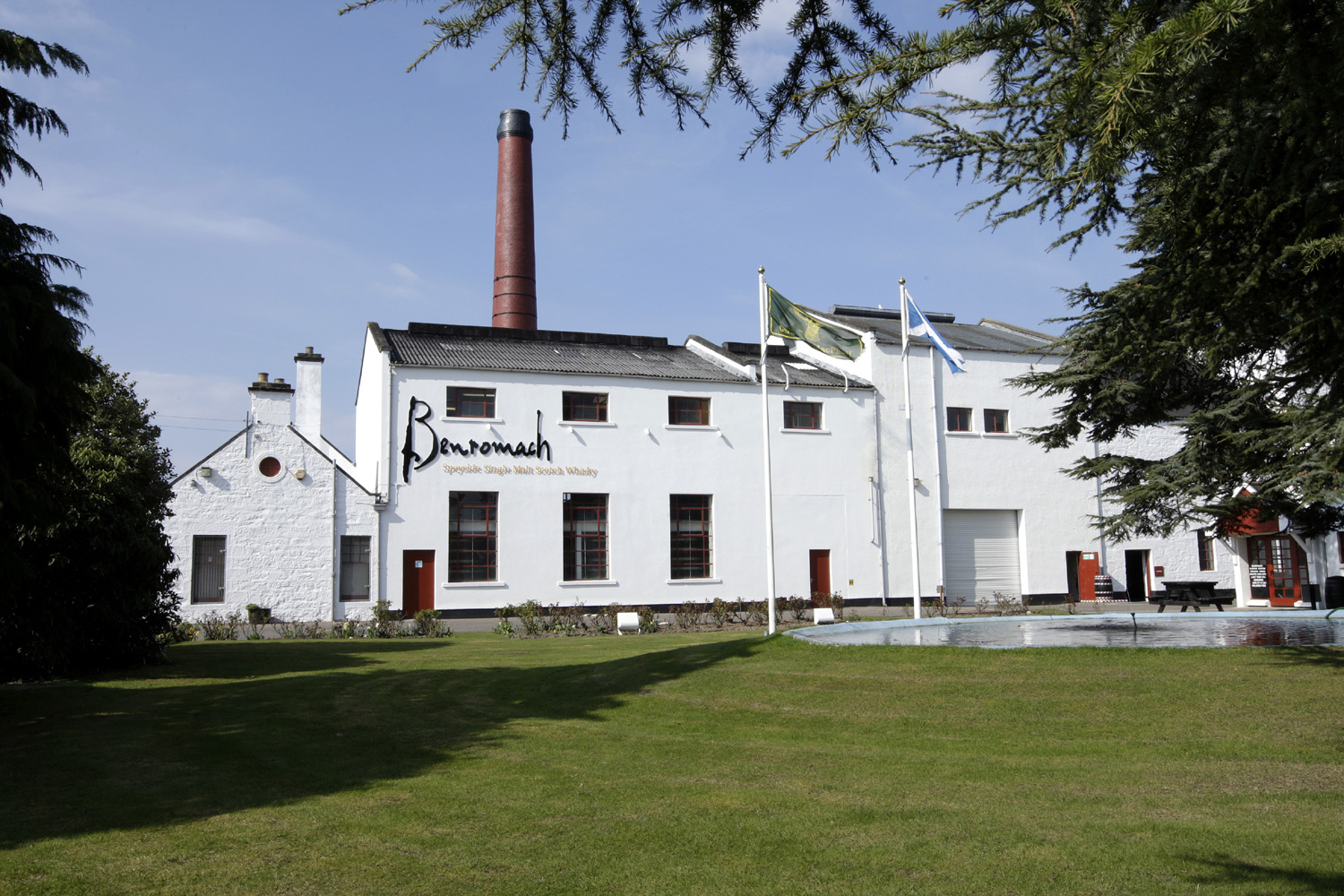 Drive 5 minutes south and visit Dallas Dhu Distillery, maintained by Historic Scotland. It is open for self-guided tours where you will learn about the history, heritage, and processes of Speyside Scotch.
Forres is included in our Malt Whisky Tour Itinerary which will guide you around the Distilleries in and around the area.
---
Useful Links: