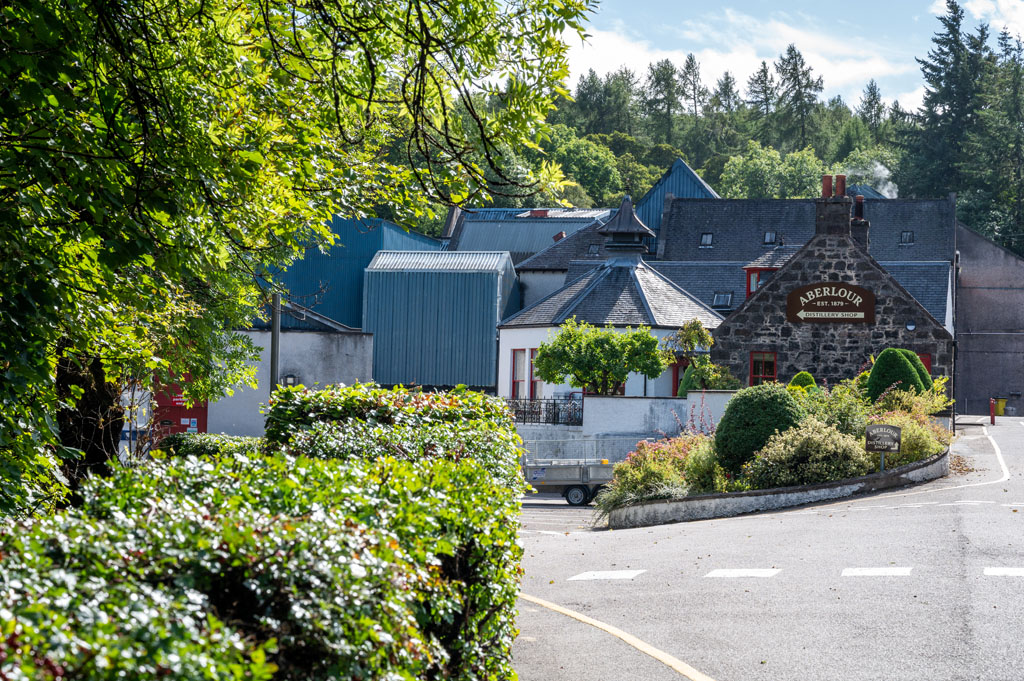 ---
Aberlour is nestled on the banks of the River Spey. The town is surrounded by picturesque landscape and stunning architecture.
Aberlour is home to Walker's Shortbread. The biscuit company is a world-famous, family-owned and operated company. From its humble beginnings, in 1898, Walker's is now the UK's largest biscuit exporter, serving over forty countries.
Traditional Victorian buildings, like the Dowans Hotel, Aberlour Distillery, and the Walker's Shortbread Head Office itself nod to the town's wonderful history.
Aberlour is a small close-knit community with a population of around 1000 residents. Despite its relatively small size, the town offers a wide range of things to do and places to explore.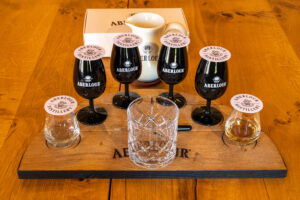 ---
Exploring Aberlour
Aberlour is well placed and easily accessed. The A95 road linking Keith with Aviemore runs straight through the town. Located in the heart of Speyside, there are direct routes to both Elgin and Forres.
The town is full of character and green spaces, be it at the spacious Alice Littler Park or cosy woodland walks to Linn Falls and the old packhorse bridge. Enjoy a leisurely walk along the old railway line, the Speyside Way, or try one of the more strenuous climbs to the top of Ben Rinnes. Ben Rinnes – the tallest mountain in the region – has a breathtaking panoramic view. The Ben (as it's known locally) has a gentle, well-trodden path, perfect for the newest hillwalker.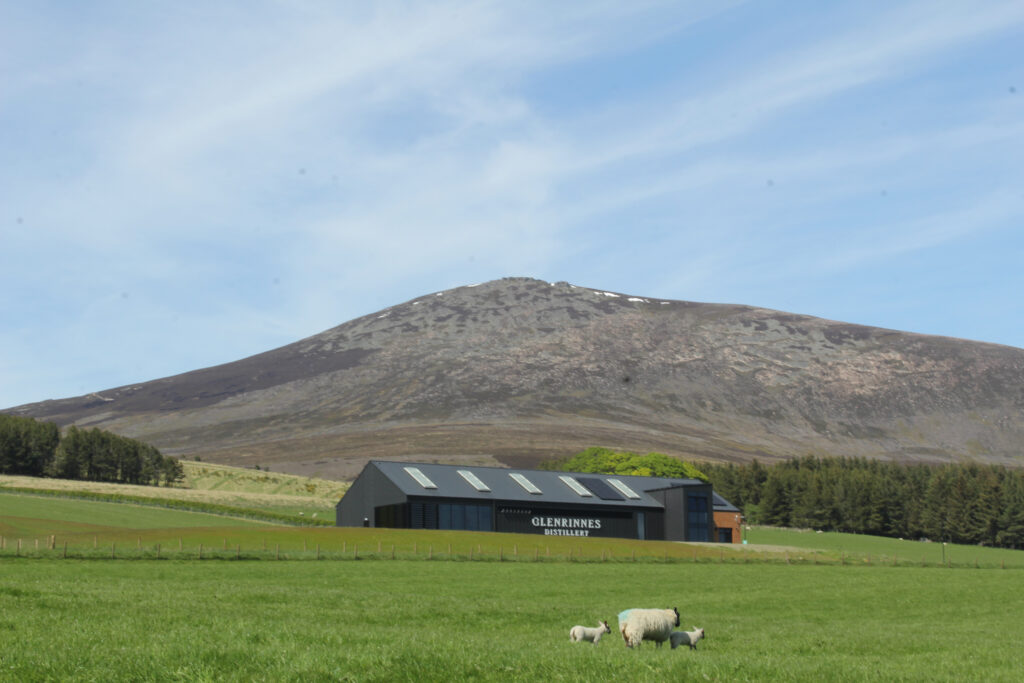 Aberlour has road and trail walks that connect it to several communities. Craigellachie is less than two miles away and is popular with visitors because of its similar history and association with Whisky. The impressive Craigellachie Bridge (also known as the Telford Bridge after the engineer who built it) was the main crossing over the River Spey for over 150 years. The Copper Dog, Fiddichside Inn, and Highlander Inn are popular pubs.
---
Accomodation in Aberlour
There is an accommodation option for everyone in Aberlour, from off-the-grid experiences to hotels with fine dining.
Hideaway Under The Stars is a magical and truly unique place to spend your holiday as well as being an eco-friendly option. Speyside Gardens Caravan Park is perfect for those who enjoy camping or caravanning. Fairy Knowe and Conval View are two modern B&Bs with superb Speyside views.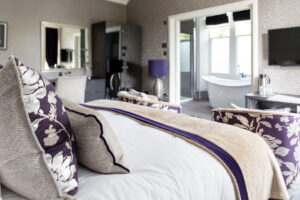 If you are looking for somewhere in the centre of Aberlour, book into one of the local hotels. The Aberlour Hotel across from the town square is not far from the River Spey. The Dowans Hotel is a large heritage property that was once an orphanage. It is perfectly perched on a hill offering its guests beautiful views while they dine out.
There is also luxurious accommodation available at Cardhu Country House and Dalmunach House.
---
Eating in Aberlour
Locals from near and far travel for the food – be it produce from the Spey Larder, a hearty meal at The Mash Tun, or a fine dining experience at The Dowans Hotel.
The in-house baker at the Dowan's Hotel uses the finest in local and fresh produce to create a wonderful Afternoon Experience. Remember to book in advance to make sure and not miss out on this popular experience.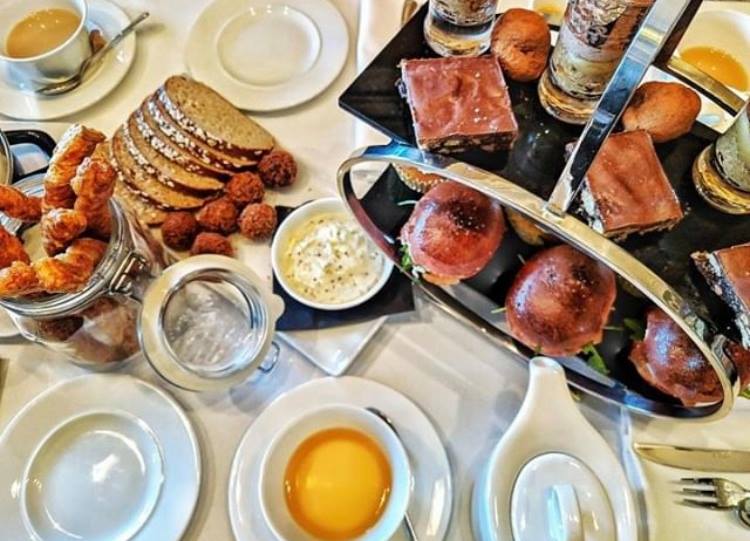 ---
Things to do in and around Aberlour
Speyside Visitor Centre (open between April and September) now occupies the old Aberlour station. Volunteers here will recommend local walks, attractions, and adventures for you and your family.
A popular, must-see, event is the annual Aberlour Strathspey Highland Games which bring the close-knit community together and attract visitors from near and far.
If you are a keen fisherman or would like to give it a try, Aberlour is the ideal location for you. The Aberlour Angling Club can facilitate your trip. They offer daily and weekly fishing permit.
---
A Scotch Whisky Immersion
The Speyside region accounts for almost half of all the distilleries in Scotland; the three top-selling single malts in the world are all made within 13 miles of Aberlour. The soft water from the local springs of the River Spey are perfect for making whisky and the hills and glens were perfect for illegal distillation. They made stills easy to disguise when the excisemen came calling.
Book a tour or tasting session at Aberlour Distillery where you can embrace an unforgettable experience. A special treat for any whisky connoisseur. Nearby is GlenAllachie Distillery which is also open to the public. They offer informative tours and tasting but it is advised that you book ahead of your arrival. This more is a modern distillery, established in 1967 and is a delight to visit. They have a passionate staff who work with around 50,000 casks.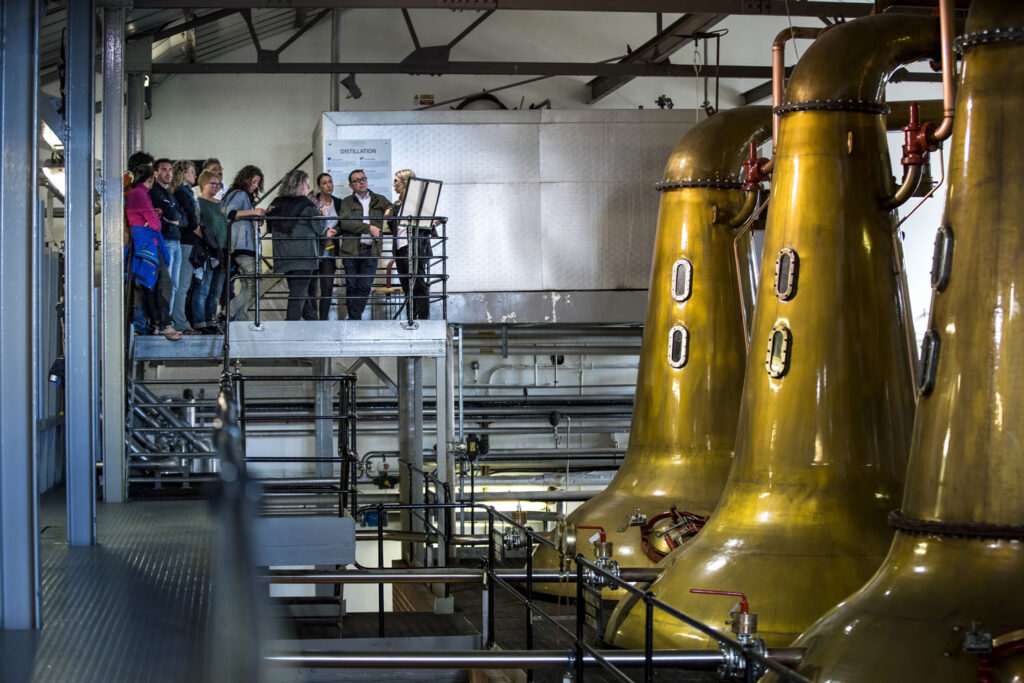 From the very beginning, women had a place in the Scotch whisky story. This history is embodied in Cardhu Distillery, located a mile from Knockando Woolmill. Two generations of women led production in the 1800s – explore this story and the spirit they pioneered.
An immersion into Scotch isn't complete without understanding the cask. It takes days to make the spirit that sits in these casks for a decade or longer. Local Speyside Cooperage is open to visitors. Here, you can watch skilled coopers build these precious vessels.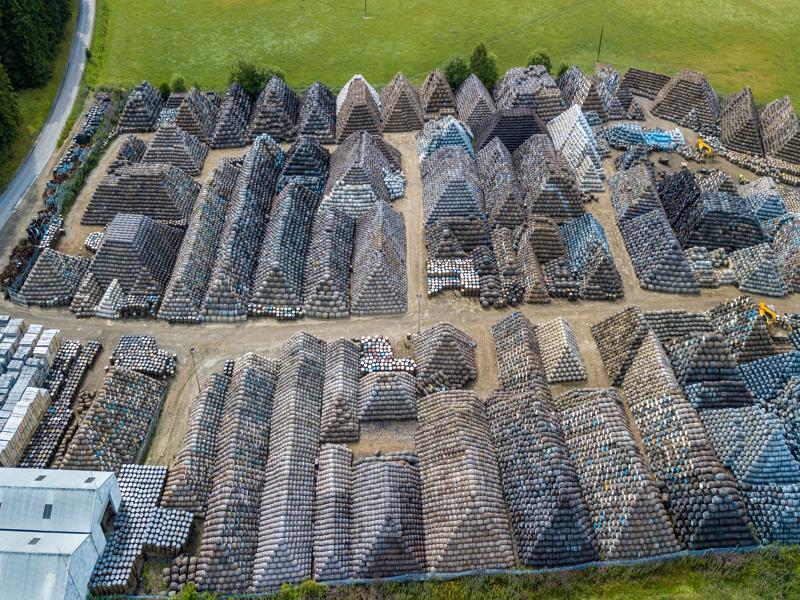 ---
Useful Links
About Aberlour – A great local website with listings, recommendations and an event calendar.