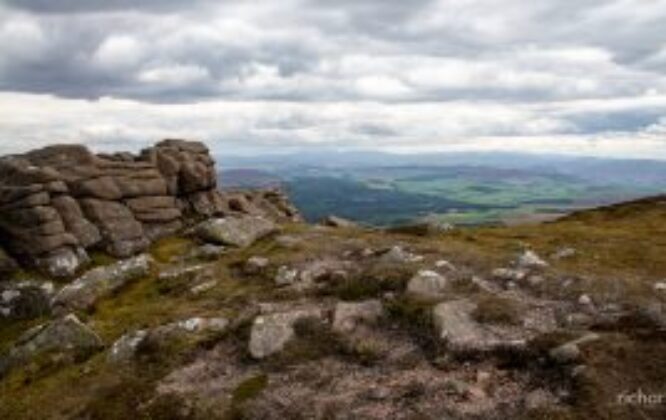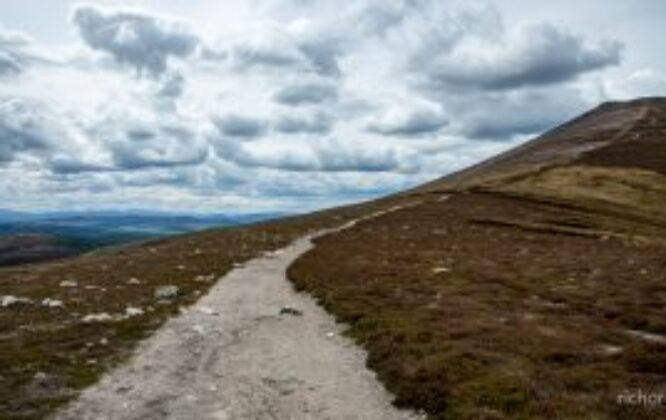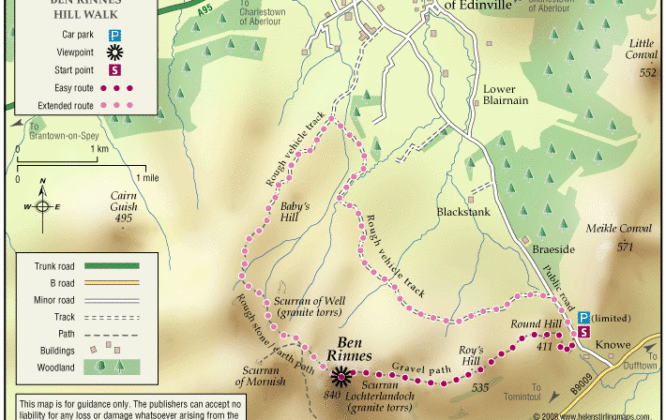 Aberlour
Glenrinnes
Keith
Moray
AB55 4DB
cringe.react.slanting
Every 3 metre square of the world has been given a unique combination of three words. Find out more at what3words.com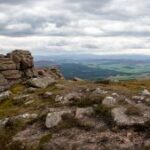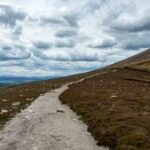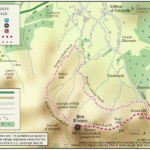 Overview
Ben Rinnes is the highest freestanding mountain in Moray at 2733ft (841 metres) and is classified as a 'Corbett' – a summit lying between 2500ft and 2999ft and is a challenging walk in Moray.
Ben Rinnes can be climbed from several start points.
The most obvious and straightforward route starts at the small car park in the 'Beatshach', the coll between Ben Rinnes and the Convals. From here a track, then a built path, lead you steadily uphill all the way to the summit. Leave around 2 hours for the ascent, more if you are not as fit as you might be!
The 'Ben' can also be accessed from a track leading uphill from the Glenrinnes distillery. This track goes to 'Babby's Moss', (wrongly called 'Baby's Hill' on the OS map) so called after a local lass by the name of Barbara was buried there in the days when suicide victims could not be buried in consecrated ground. From the old peat workings, head across open and in places boggy ground towards the big rocky tor (Scurran of Well on the OS map). On reaching the tor (climb up to the west of the rocks), pick a line across the summit plateau to 'Scurran of Lochterlandoch', the summit of Ben Rinnes.
Getting Here
Get Directions to Ben Rinnes using Google Maps