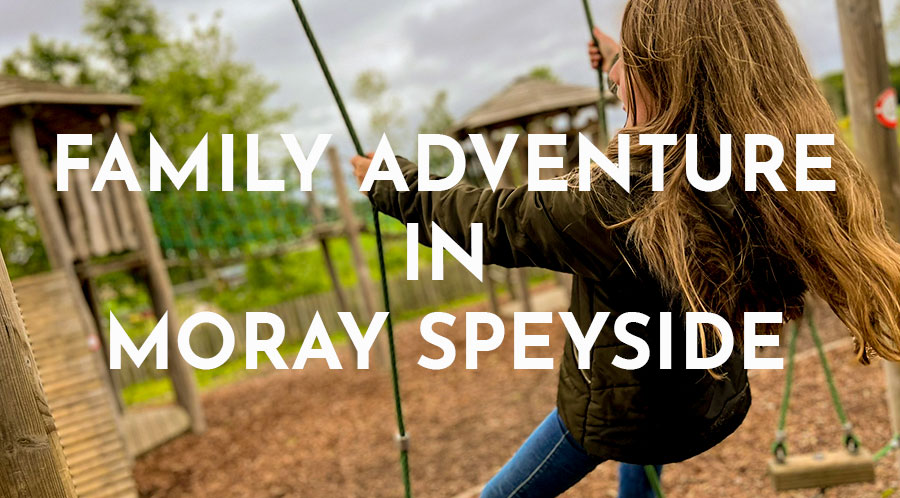 Go wild with a weekend of family adventure in Moray Speyside with Robin McKelvie and Insider Scotland
"Moray Speyside, where's that?". It was a question I had expected from my 11-year-old daughter Emma; maybe even from her teenage sister Tara. But not from my middle-aged neighbour. But I'm glad he asked as it reminded me that some unfortunate souls have yet to discover this glorious corner of northeast Scotland. Whether you've never been – or dream of going back – join me now for a family weekend sweeping around remarkable Moray Speyside, an oasis where the great outdoors, sustainable living and wellbeing breathe through some of the most spectacular landscapes in Scotland.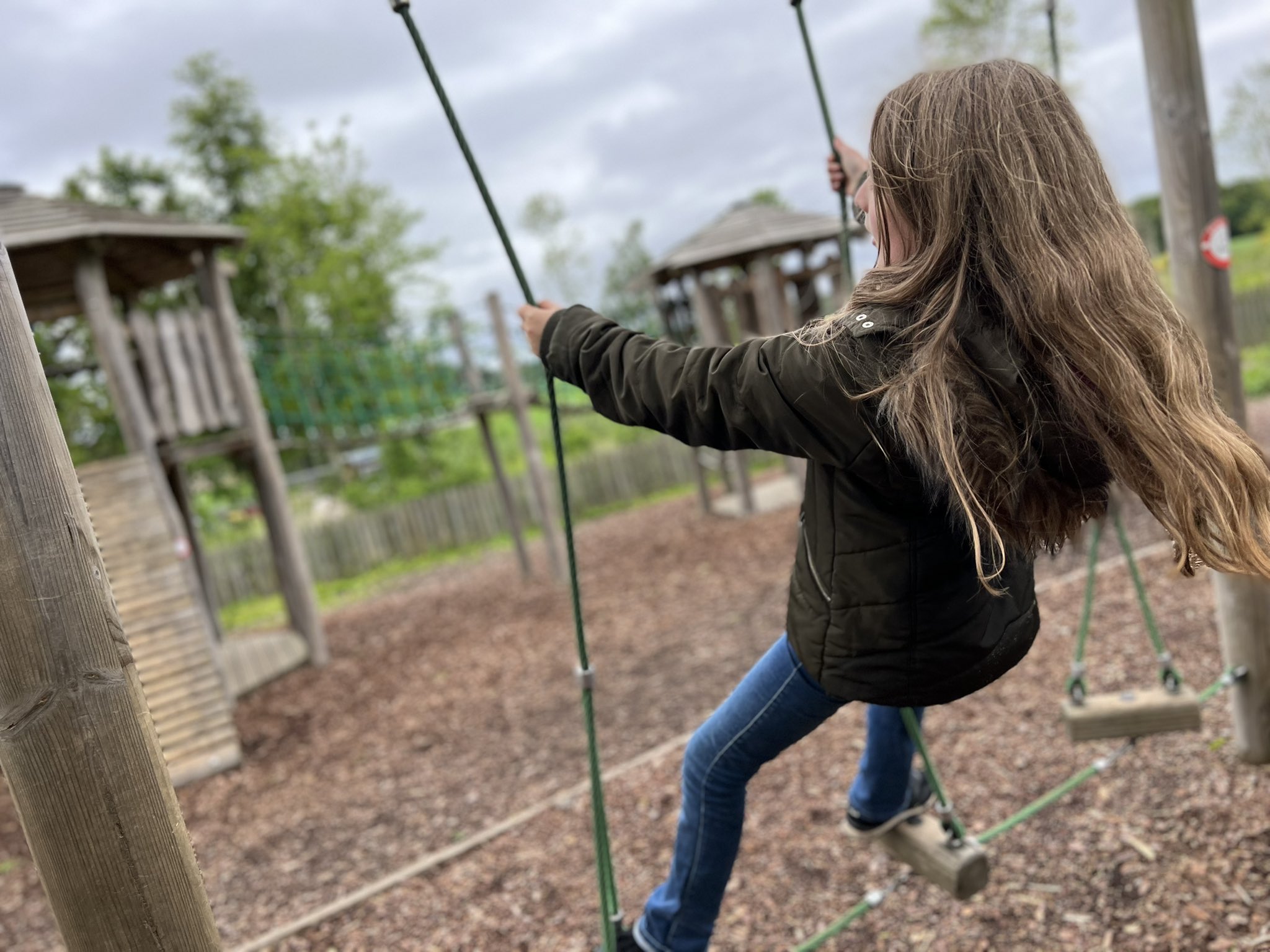 We're driving over the hilly moorland from Aviemore now, a great introduction to Moray Speyside. Yes I can see the famous whisky distilleries, for which Speyside is rightly renowned, and in the distance lies the air base at Lossiemouth, but already there is so much more. Thick forested hills ease down, along with a necklace of burns and rivers, in search of the coast. And what a coast, alive with starched white sandy beaches and indented with coves and rocky bays.
---
Base Camp
Our base immediately locks in the new spirit of Moray Speyside. It's an eco chalet at Findhorn Bay Holiday Park. Our electricity is generated by wind turbines and my girls are fascinated that even our poo is processed through their 'Living Machine'. Our chalet lies on the edge of both the legendry Findhorn Foundation and the Ecovillage Findhorn, which have grown out of a pioneering eco ethos decades ago. They were recycling here and living with nature long before many of us had even considered what our aerosols were pumping in the heavens.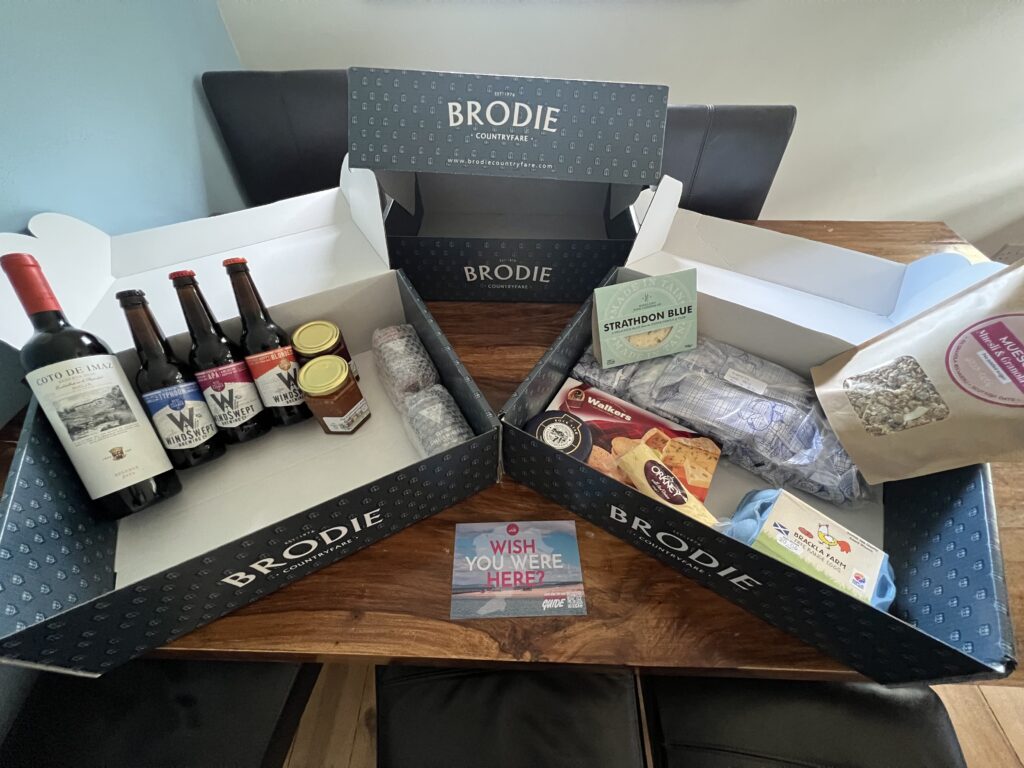 The kids are starving, but help is on hand at La Boheme, just metres away. They conjure up proper thin based Neapolitan pizzas – I tuck into a pizza spiced with nduja sausage: utterly delicious. I can attest to the fact they do a mean smoothie too. Fortified, we push off past the picturesque village of Findhorn to its famous beach. We marvel at the pastel-hued beach huts, before a wee paddle in the Moray Firth and a wander west. This takes us to where the Findhorn River flows into the Moray Firth. A seal colony lives just across the water. The girls are delighted as we have a dozen curious seals swimming right up to us, so close we can hear them snort and splash around.
The next morning breakfast is a joy at our hulking oak table in the eco chalet – with a proper cooked Scottish breakfast feast courtesy of Brodie Countryfare. They've left us a brace of stuffed hampers and a fridge full of foodie goodies. And what treats they are, with delicious Scotch eggs, sausage rolls and quiche. Preserves, marmalade, free range eggs, Scottish cheese and beers from the Windswept Brewery in neighbouring Lossiemouth too. I thoroughly recommend you pick up a hamper if you stay here too.
---
Wild Adventures
First up today is a coastal foraging safari with Wild Things! I love what this award-winning environmental educational charity do. The engaging Will Hall talks us through the programmes they create with schools and people who might struggle normally to interact with nature, and how tourism helps support that. We ease down the cliffs to a rocky beach shadowed by a vaulting sea stack. It's a cinematic setting for a dramatic encounter with the natural world.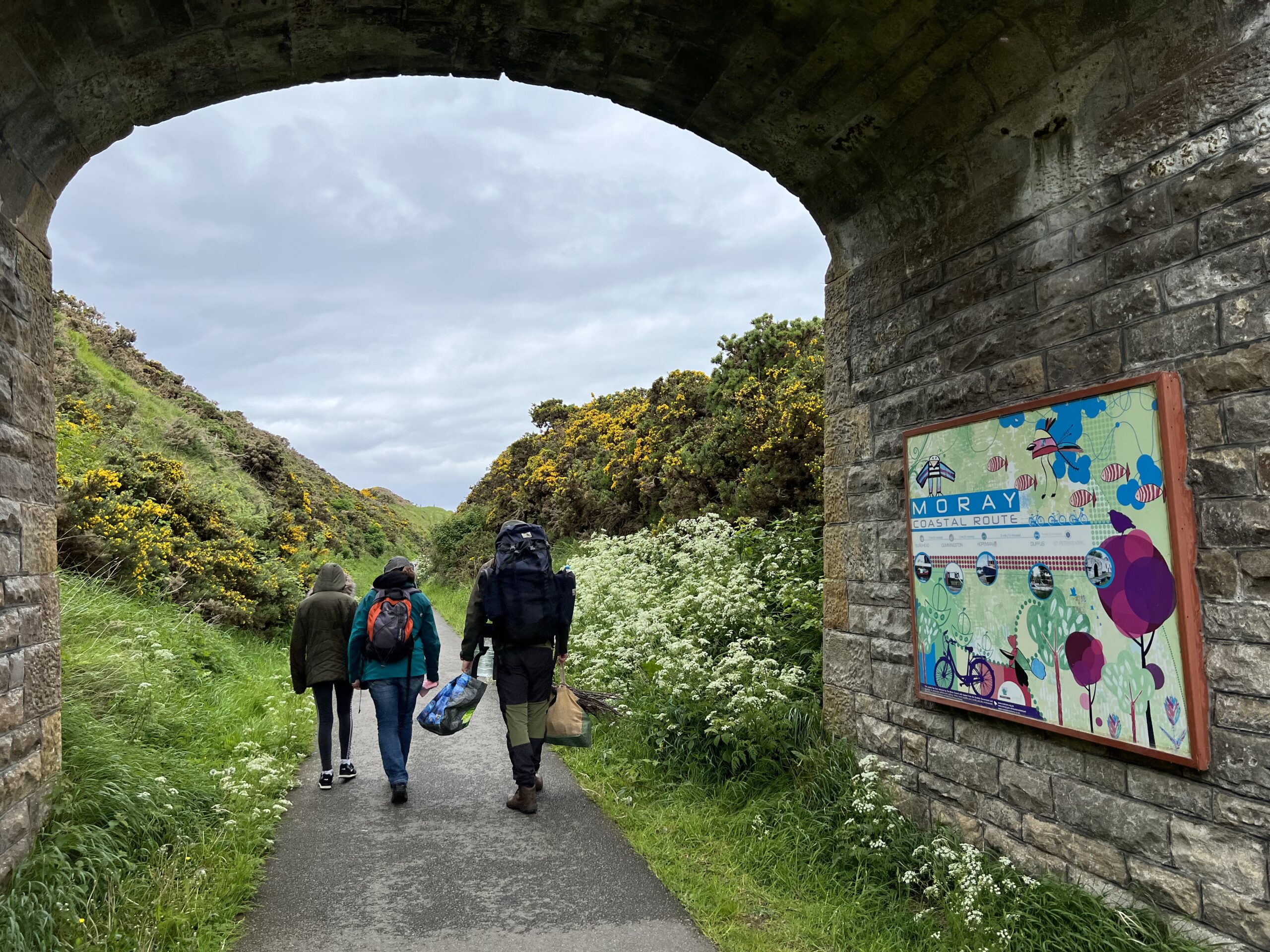 Will has the kids enthralled guessing which skull fits which creature, from gannets to porpoises. Then we forage for whelks and seaweed, cooking them over a fire started using flint and steel, and local thistle wool. The girls tell me it's like being inside the Discovery Channel or a BBC Wildlife programme. I fully expect to see Will on TV one day.
The wild fun isn't over as we barrel inland to meet up with ACE Adventures in their fairy-tale forest hideaway. Here Callum Lewis kits us out and fires us up about the whitewater rafting adventure ahead. Can we manage to tackle the terrifying sounding Dragon's Tooth and Carnage Corner? With our family crew – and two friendly local teenagers – the answer is a resounding, whooping yes! We bash down over the rapids, only stopping to enjoy cliff jumping into the chilly, peaty waters. All around vaulting trees soar along with birds in a bucolic landscape that adds a dashing Highland ruggedness to the Wind in the Willows beauty.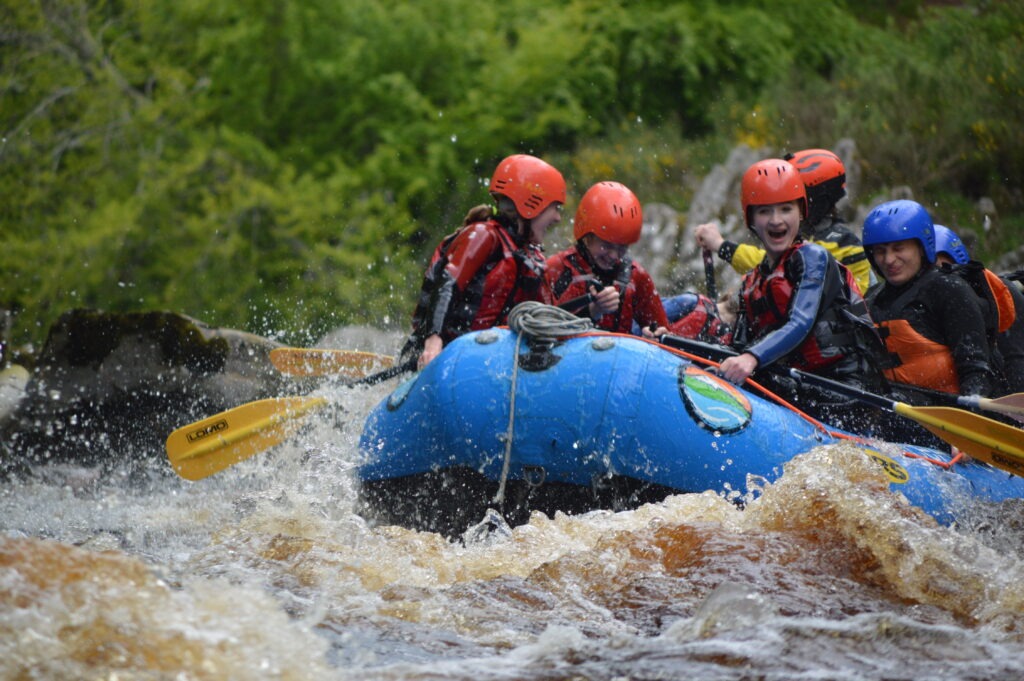 ---
The Day's Not Over
After a day of thrilling adventures the girls are ready to order the whole menu at the Mosset Tavern in Forres. I tuck into locally-landed prawns to start, locally landed sustainable scampi for my main too. The welcoming inn is a sea of happy faces and chatty voices, most of them local; not something you find in the more touristy parts of Scotland.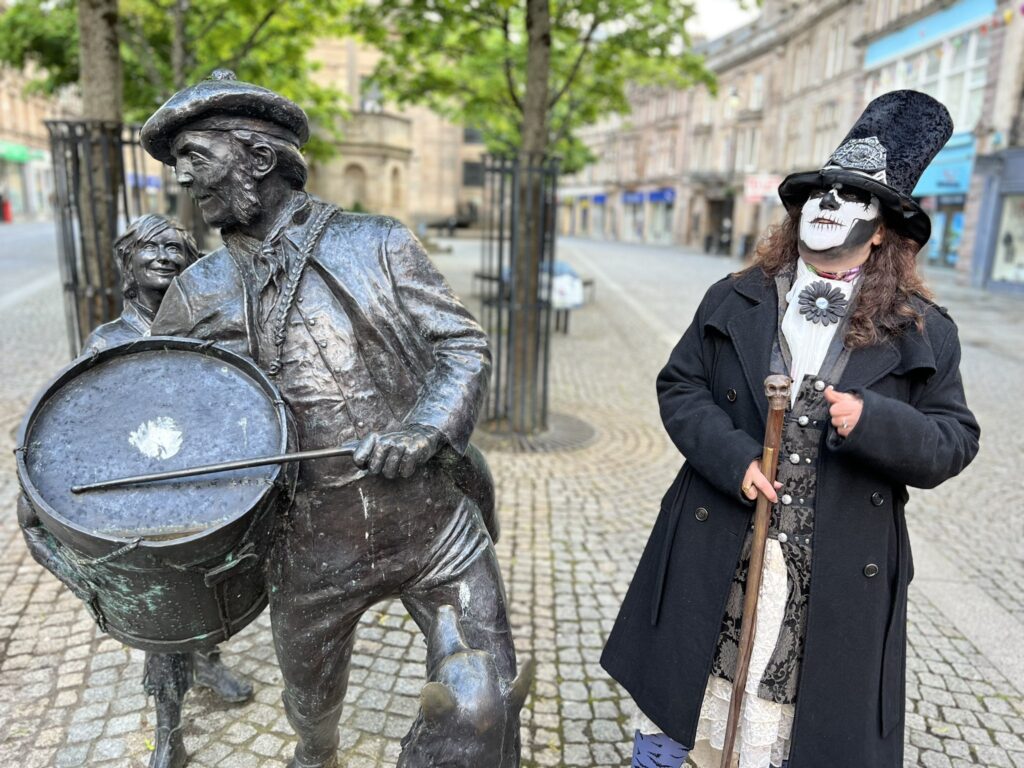 We're not done with today yet – in Moray Speyside there is always something more. We push on east to elegant Elgin. I've only ever breezed into snatch a rare whisky at Gordon & MacPhail. So it is a joy to learn more and we have the perfect teacher in Lynda Dean, the self-styled Whyte Witch. We do learn about a murderous doctor and the ghost he savaged into the netherworld and about mysterious goings on in local supermarkets with poltergeists chucking fruit around. We also learn about how Elgin emerged, touring its historic closes and understanding how some of its most striking buildings took shape.
---
Exploring the Moray Firth
Our appetite for Moray Speyside is just growing, so on our last day rather than just trooping home we explore a bit more of the Findhorn Foundation and Findhorn Ecovillage. Then it is off for a boat ride on North 58 Sea Adventures speedy RIB. Heaving out of Findhorn Bay we enter the dolphin-blessed waters of the Moray Firth. These waters are home to both the most northerly and the largest colony of bottlenose dolphins in the world. We get to see them up close and personal, with the skipper making sure we never disturb them. In Moray Speyside, nature is something to be fully appreciated rather than just a box ticking exercise.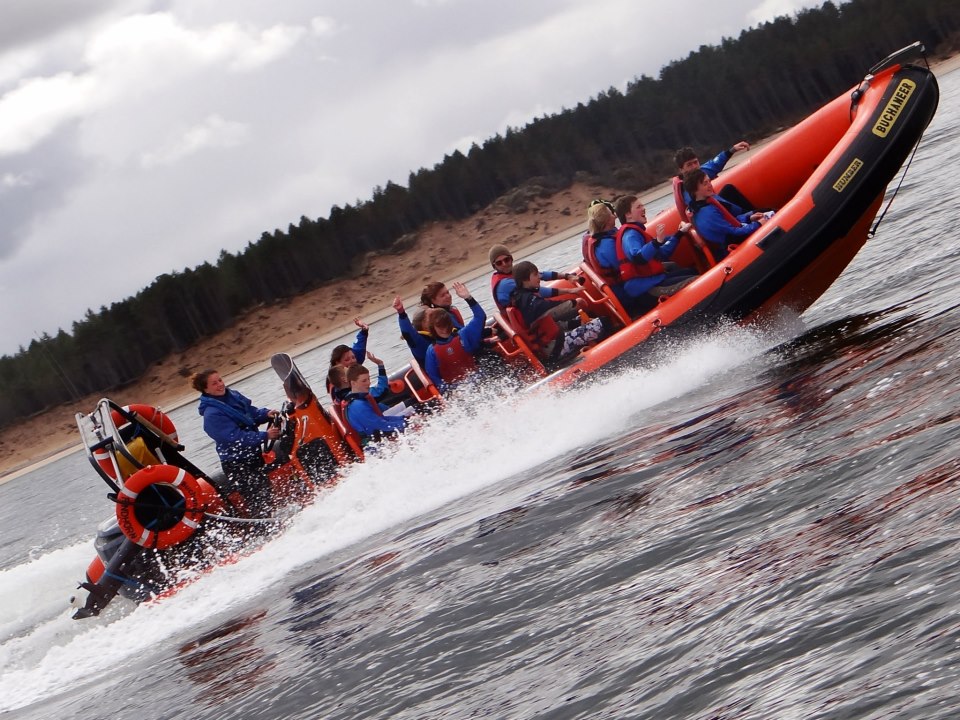 ---
One Last Stop
We cannot resist dropping by Brodie Castle too, next door to the Brodie Countryfare, who also have a restaurant to augment their shop. Brodie Castle is just brilliant. We don't even delve inside for a guided tour as there is so much in the grounds. We fire up all our senses in the innovative the Playful Garden, the old walled garden reinvented with giant xylophones, tunnels to crawl through and all manner of visual and tactile fun. Then there is the adventure playground, a wooden oasis in the trees with a separate area for really wee ones with a café overlooking it, where we enjoy lunch. Brodie Castle isn't done with us as we snake off on a walk through a woodland trail around their wild pond, checking out the wildlife from the brace of hides as we go.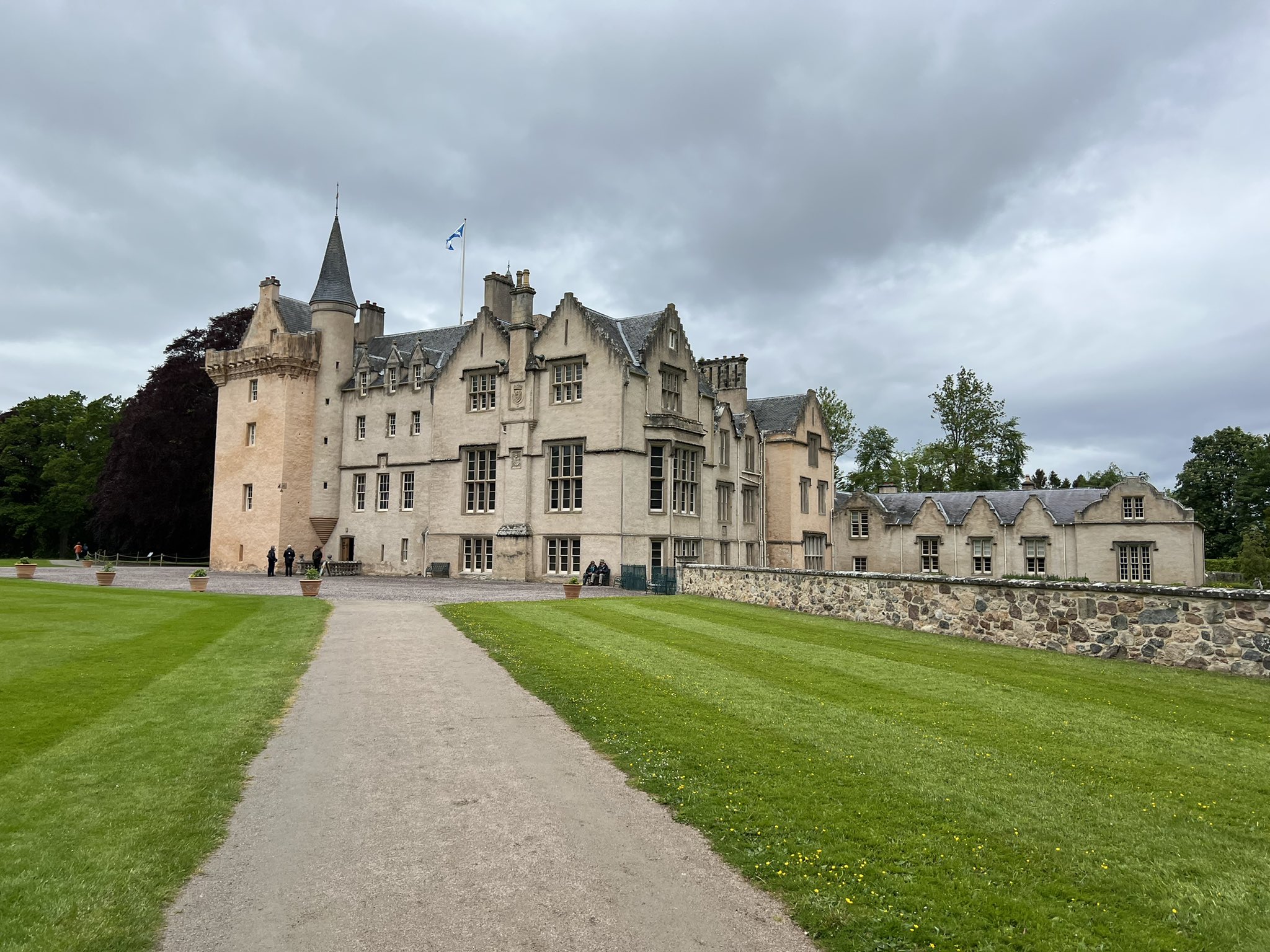 We reluctantly now gun our car south, away from the big skies and sweeping waters of the Moray Firth. Away too from thrilling wild and natural adventures, great food and epic beaches. If you're looking for a spirit-soaring, life-affirming break you'd do well to choose Moray Speyside for your next family adventure. I'll be making sure to tell my neighbour all about it.
Article and all images courtesy of Robin McKelvie and Insider Scotland
---
USEFUL LINKS