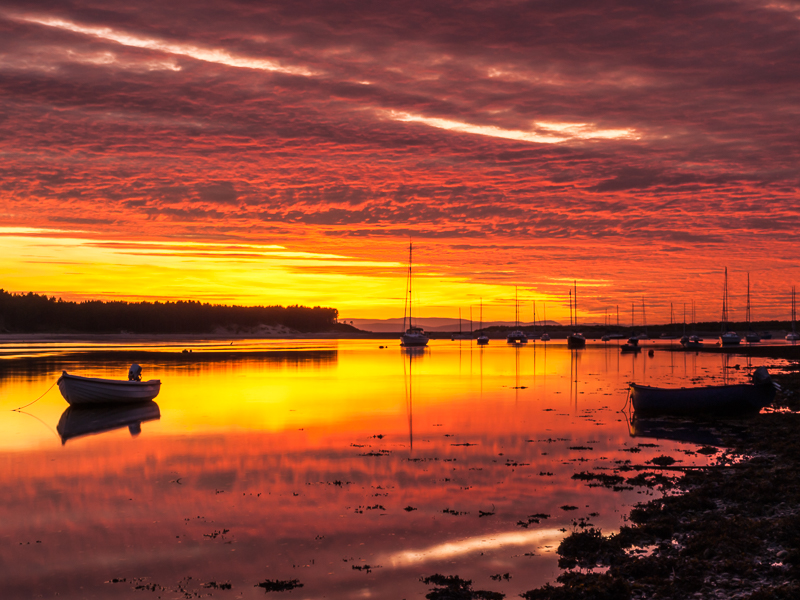 Findhorn is a world-renowned destination for mindfulness and is also a centre for ecological and sustainable living. Over 900 people make this beautiful coastal town their home. Its idyllic location makes Findhorn a popular destination for sailors, water sports and nature lovers.
There are miles of white sandy beachfront that attract tourists year round. Findhorn is a small coastal village that gets its name from the river that naturally flows out onto the Moray Firth – The River Findhorn.
This unique, holistic community was founded over fifty years ago on harmonious ecological principles. Explore the Findhorn Foundation's ecovillage – a self-sustaining community with over ninety ecological buildings.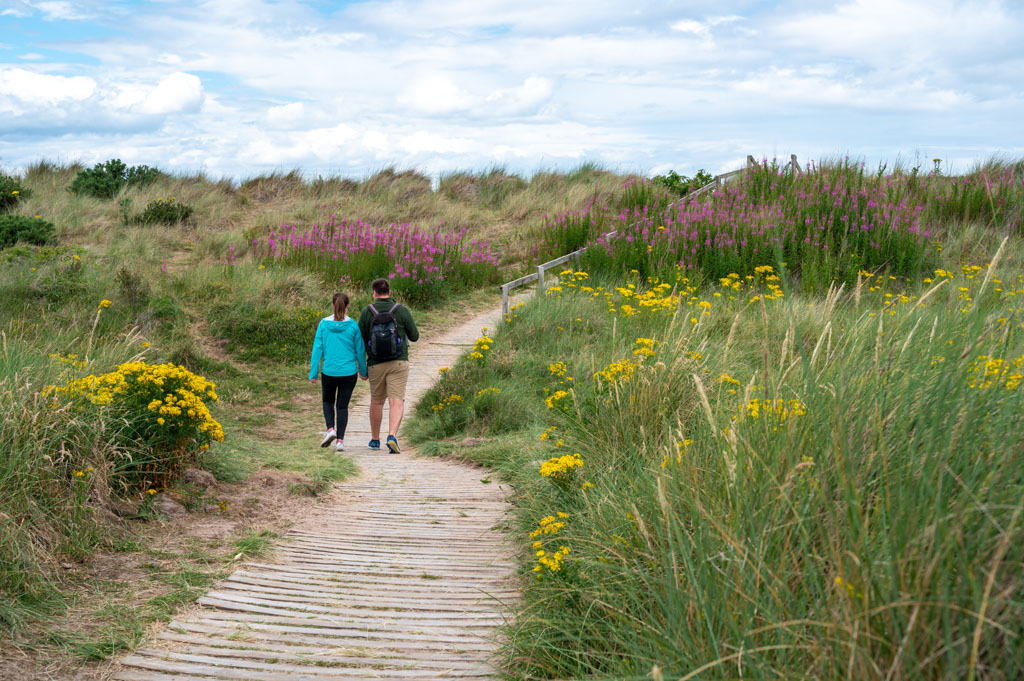 ---
Exploring Findhorn
Findhorn's beach is a must see and is perfect for a family walk along the beach. If it's a nice day then take a picnic and build a sandcastle. Walk east from Findhorn where you can explore WWII Pillboxes and continue on the walk to eventually reach Roseisle forest where there are numerous loops and picnic areas. The beautiful Moray Firth coast runs alongside the beach and if you are lucky, you will potentially catch a glimpse of some of our bottlenose dolphins or a herd of seals.
The beach walk can also lead you to the local Wind Farm. Get up close and personal to the massive turbines that the townspeople have decorated to celebrate the sustainability of the town.
Take a walk through the Findhorn Foundation where you will be spot the ecological architecture (including the famous whisky barrel houses and Nature Sanctuary), pottery and weaving studios, gardens and much more.
---
Accommodation in Findhorn
Accommodation is available for every budget and to every different visitor. The Crown & Anchor Inn offers 7 en-suite rooms and a great dining experience.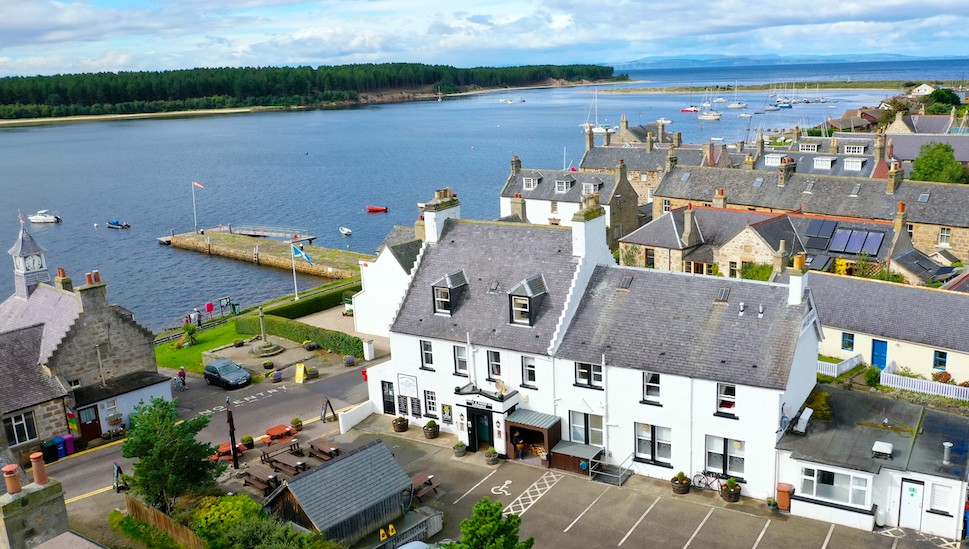 The village is a popular destination because of its idyllic setting and its reputation for arts, meditation and sailing. Booking early is recommended to avoid missing out.
There are also self-catering options available to visitors.
---
Eating in Findhorn
The coastal town offers a great selection of seafood, pub meals, and more that celebrate local produce. The Crown & Anchor Inn and the Kimberley Inn offer fabulous meals. The Kimberley is known particularly for its Seafood Chowder.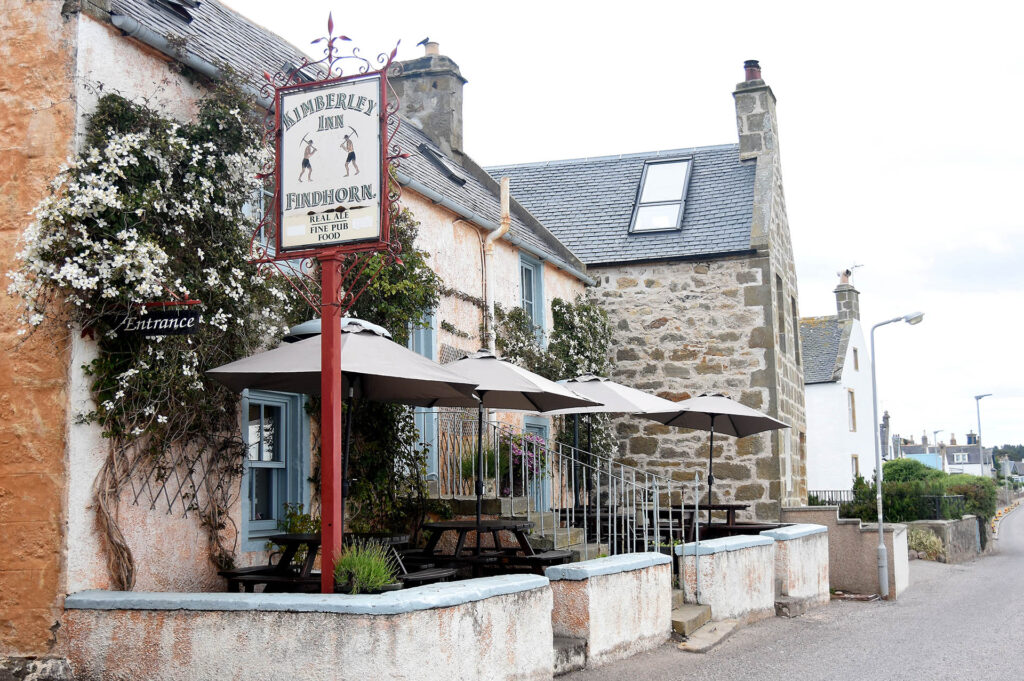 The Bakehouse Cafe and The Pheonix Cafe are great spots to stop after a long walk along the beach. Both will give great service and the best fresh bakery goods.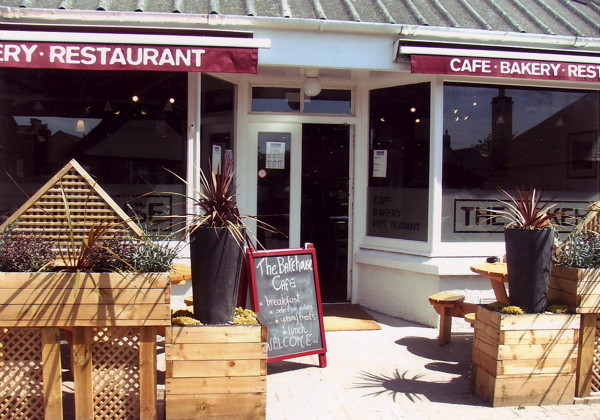 ---
Things to do in and around Findhorn
Findhorn's exciting setting along the coastline as well as the backdrop of the surrounding forests make it a great destination for adventures and activities.
The North 58 Sea Adventures are now based in both here and Lossiemouth and give the public the opportunity to explore the Moray Firth on board the 'Buccaneer'. They have an experienced crew that will give interesting and informative local knowledge on both the area and its wildlife.
Wild Things! is an experienced environmental education charity based in the village. They offer highly skilled and enthusiastic outdoor instructors that give a crash course in camping, cooking on an open fire, creating shelters, gathering wild foods, learning about nature, and mastering outdoor skills.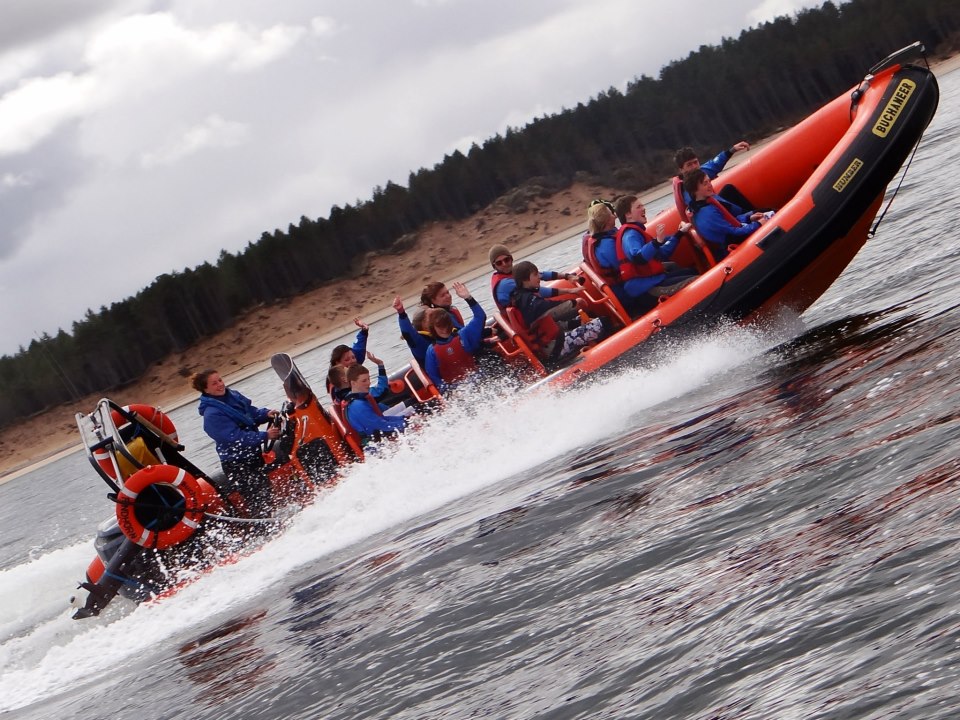 Take a trip to the Findhorn Heritage Centre where you will learn about the fascinating history of salmon fishing in Findhorn. Or alternatively visit the Findhorn Bay Arts Centre who proudly display art that shows Scottish heritage.
The Universal Hall at the FIndhorn Foundation is a regional venue for music, theatre, dance, comedy, and film. The beautiful structure produces a wide variety of performances from opera to stand-up.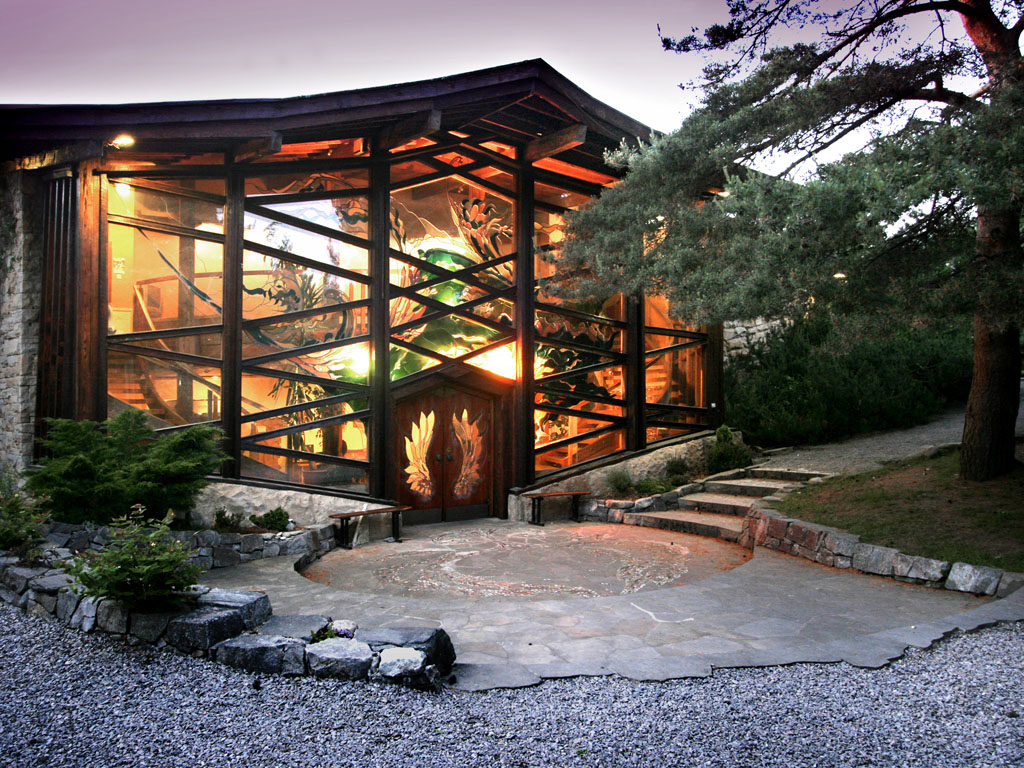 ---
Useful Links
Findhorn Foundation – Online workshops, tutorials, retreats from Findhorn Foundation.
Undiscovered Scotland – Findhorn, Undiscovered Scotland Page.
Findhorn Bay Arts – A website celebrating creative arts in the town.