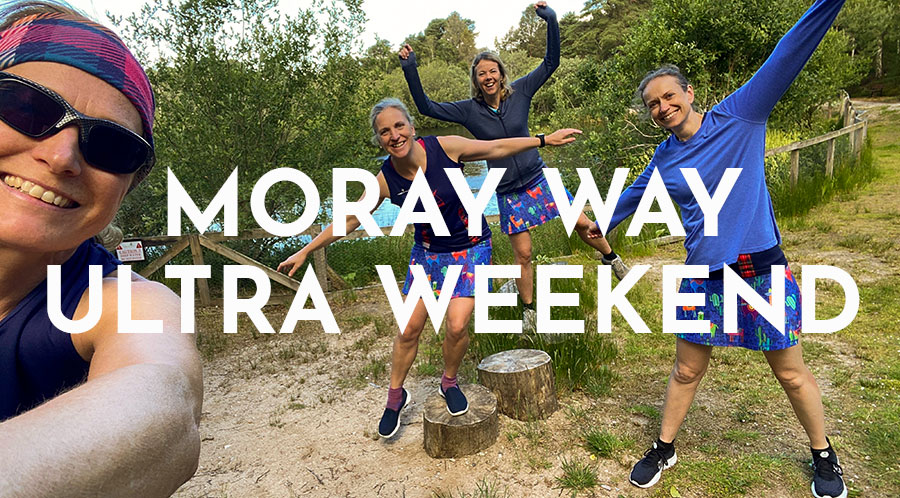 A girls' weekend away to eat, drink, chat – and run 100 miles.
The Moray Way Ultra 100 is one of a long list of ultra running races in Scotland. The 100-mile race is organised by Kyle and Debbie Greig of the Moray Way Ultras series, which also includes the Moray Coastal Trail 50, The Speyside Way Ultras and the Dava Way 50k.
Fiona Outdoors recently travelled to our region for a long weekend break with three friends, Cath, Claire and Kate, to take part in the Moray Way Ultra 100 Relay 2022. Read below to find out how they got on and what they did when they were in Moray Speyside.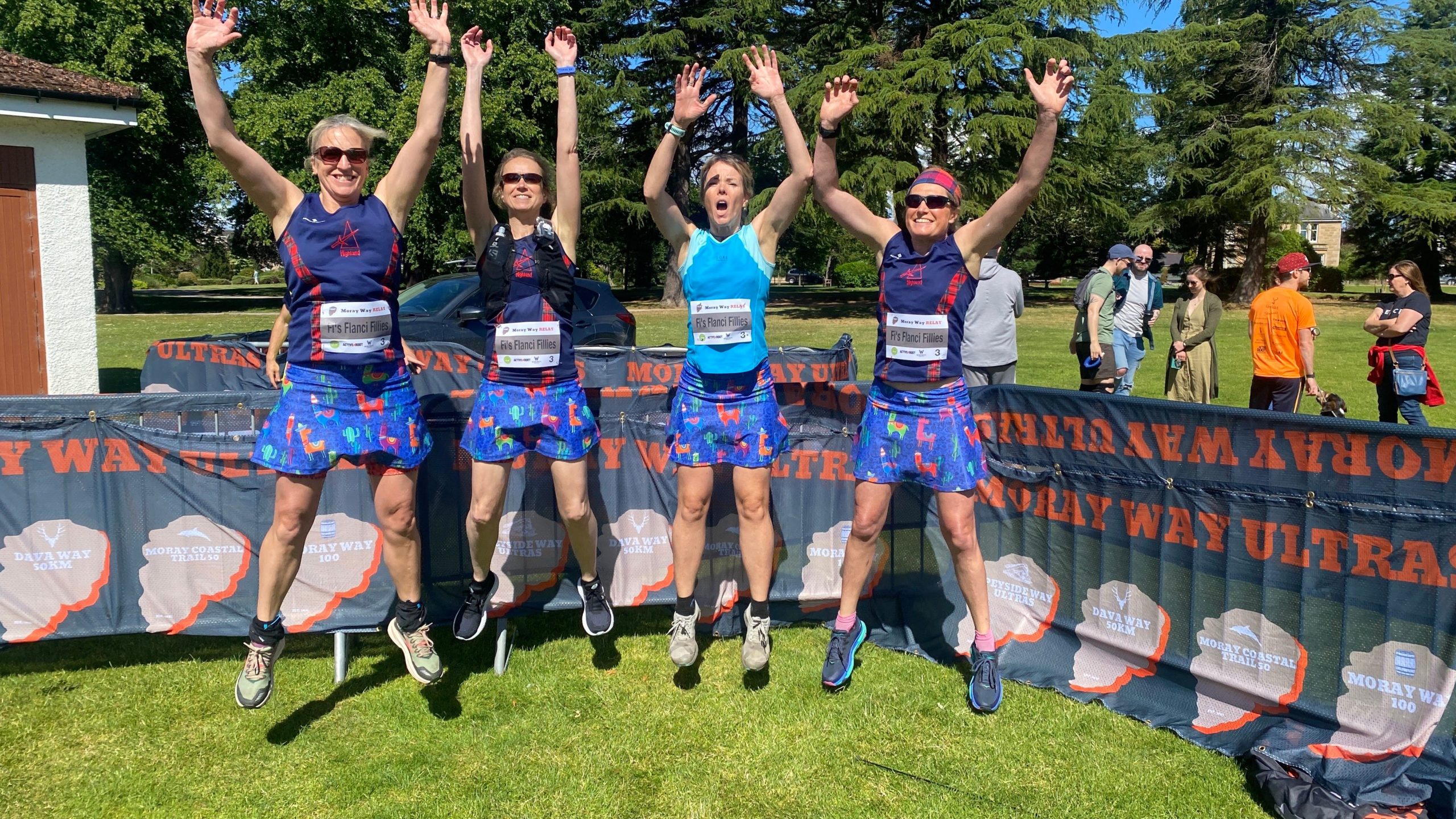 ---
Fueling for the Race
Surprising as this might sound, there are many advantages to running 100 miles with friends.
While taking part in the inaugural Moray Way Ultra 100 Relay, my team, including Cath, Kate and Claire, discover that it's difficult to eat enough to fuel ourselves for so many miles of trail running.
That means we happily feast on a host of culinary gems supplied and created locally in Moray Speyside.
We take advantage of a delivery of a Scottish hamper of food and drink from Brodie Countryfare, a shop and restaurant outlet based at historic Brodie Castle, near Forres.
The night before the race, Brodie Countryfare head chef prepares a meal that caters for an array of our collective dietary requirements – and promises to give us an energy boost to carry us through the running miles. All we need to do is pop it in the oven.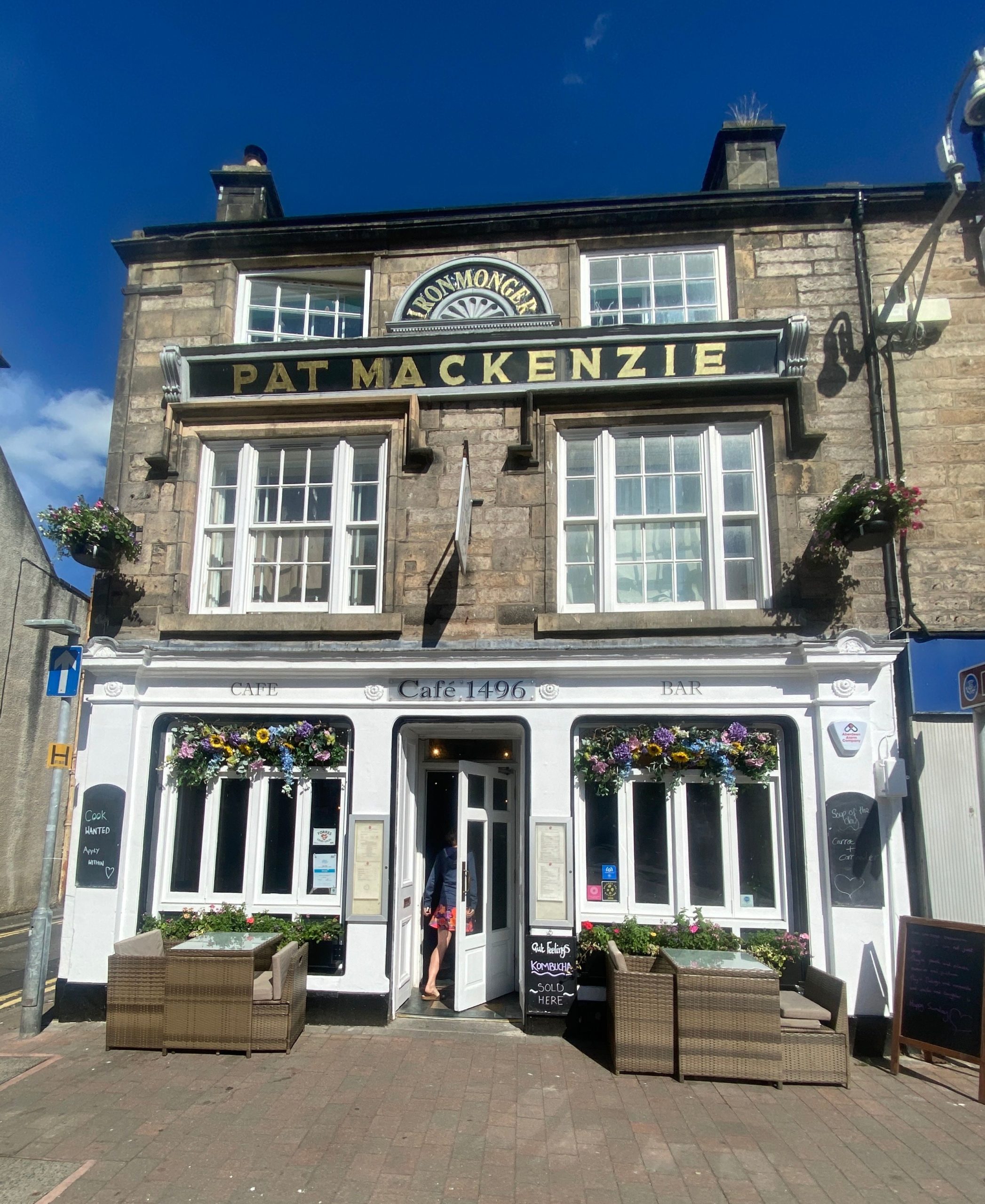 At regular intervals, while running the non-stop relay route over some 16 hours, we stop to sample ice creams and chips. Fochabers Ice Cream Parlour serves up so many flavours that it proves difficult for Cath, Claire and I to choose just two each for our cones. We eat ice-cream while Kate runs to Aberlour.
In Aberlour, while I'm on the trail running towards Carron, Cath and Claire buy fish and chips. Later, again while I am running, this time from Ballindalloch to Grantown-on-Spey, Kate and Cath enjoy "delicious" chips from The Royal Fish Bar in Grantown.
Post-race, we we re-fuelled on fantastic cooked breakfasts – both veggie and meat – at Cafe 1496 in Forres. The service was cheerful and the food and coffees were perfect.
That evening, because we had surely not replaced all the calories, we headed to the Mossett Tavern in Forres. I highly recommend the Mossett for food – large portions of really nicely cooked dishes – drinks, including cocktails, and great service.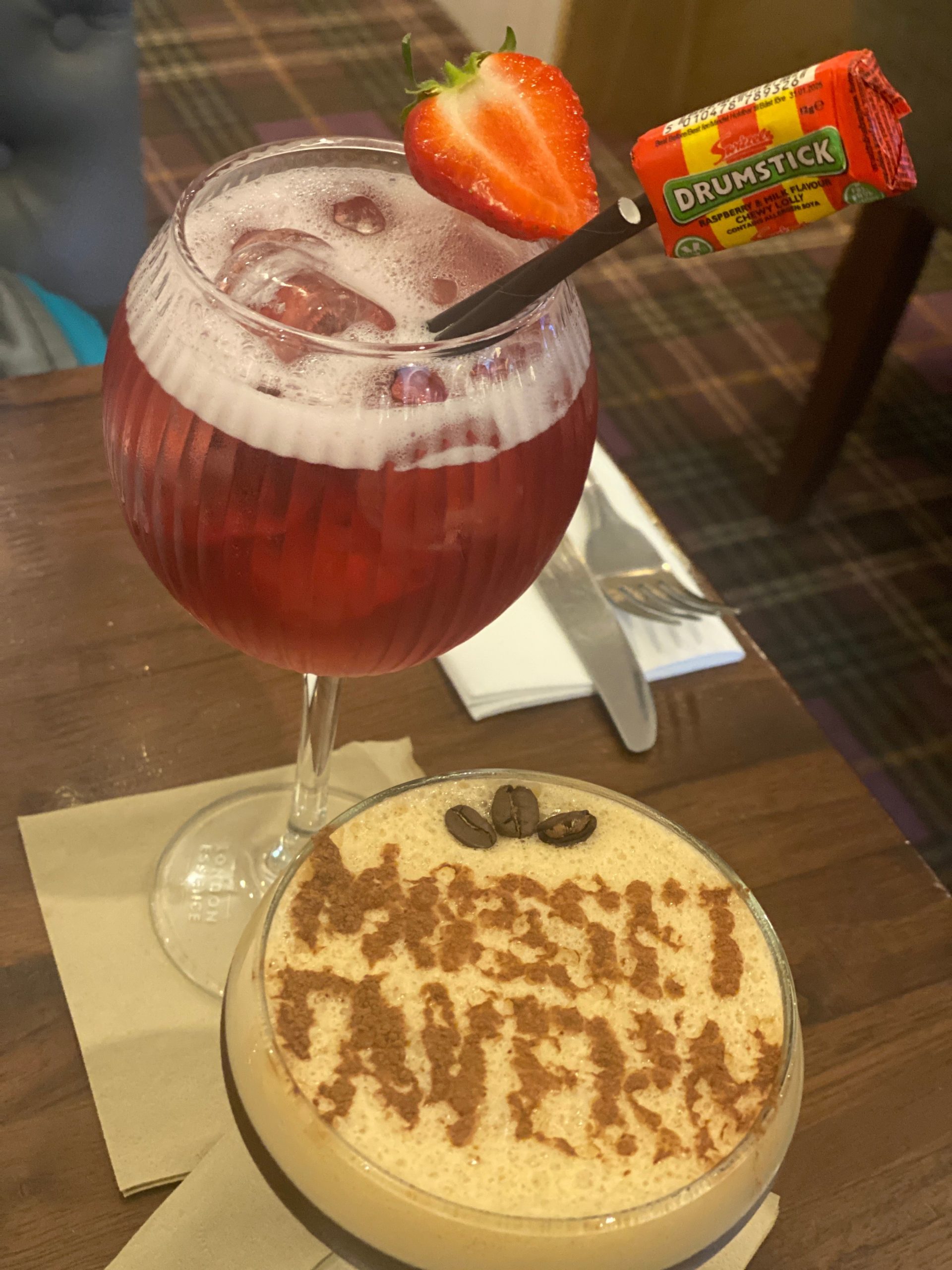 Oh, and there were a few gins and glasses of fizz consumed over the weekend. When you're away with girlfriends, drinks and good chat go hand in hand.
---
Exploring New Places
Another bonus of the long-distance trail run is the chance to enjoy a unique whistlestop tour of a gorgeous area of Scotland. Off-the-beaten-track Moray Speyside is renowned for good weather, a stunning coastline, rolling hills, rugged Cairngorm mountains, outdoor activities, history, heritage – and whisky!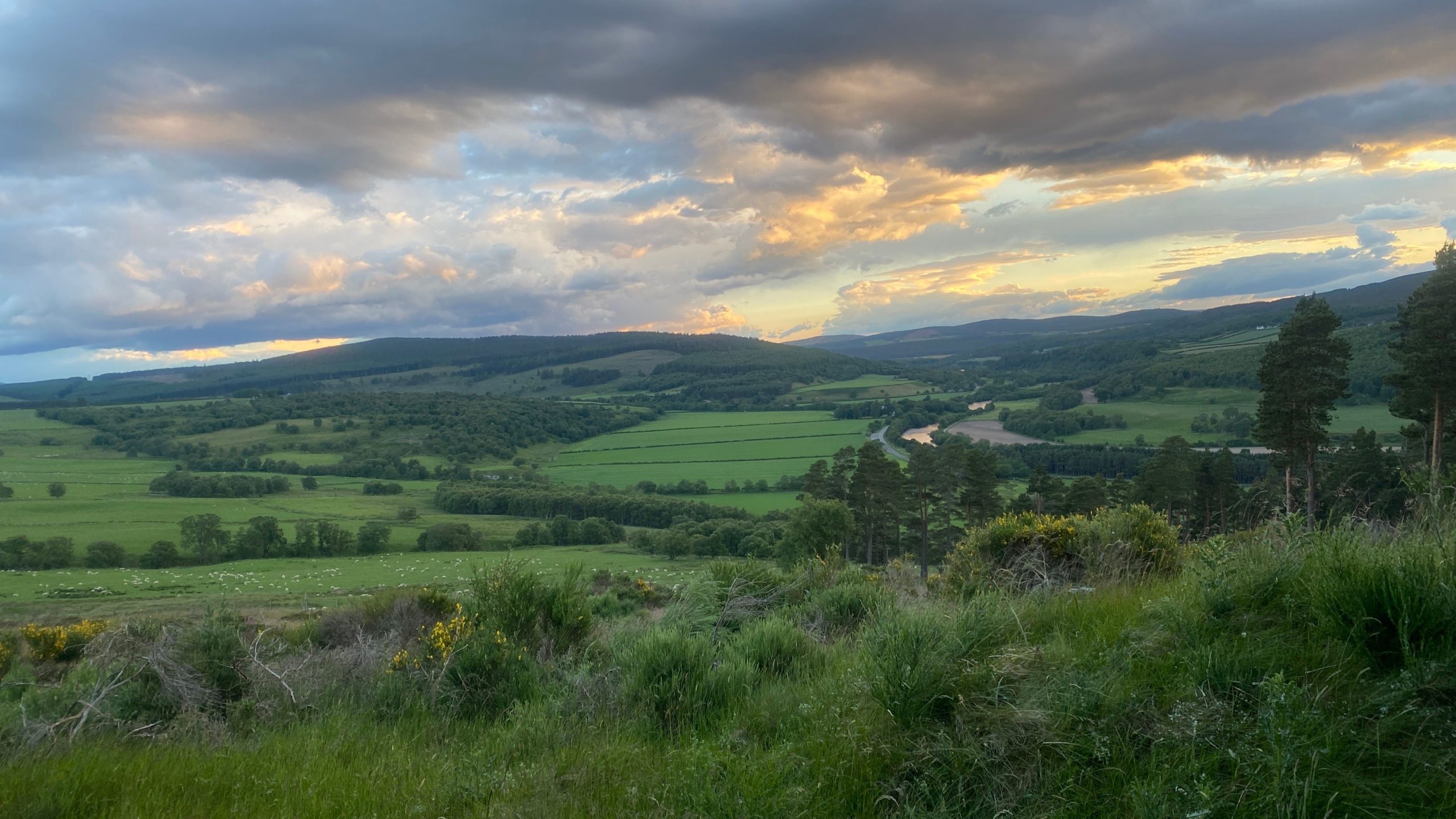 The Moray Way Ultra 100 (for solo runners) and Relay (for teams of four) travels a circuit from the town of Forres, along in two-thirds of the Moray Coast Trail, from Findhorn to Garmouth, half of the Speyside Way to reach Grantown and the whole of the Dava Way back northwards to Forres.
The scenery is frequently superb with wide-open vistas of sea, farmland, hills and mountains. We are treated to a fiery orange sunset and a more mellow but no less delightful sun-rise. The terrain is ever-changing from tarmac and well-paid paths, to beach, forest tracks and hill trails.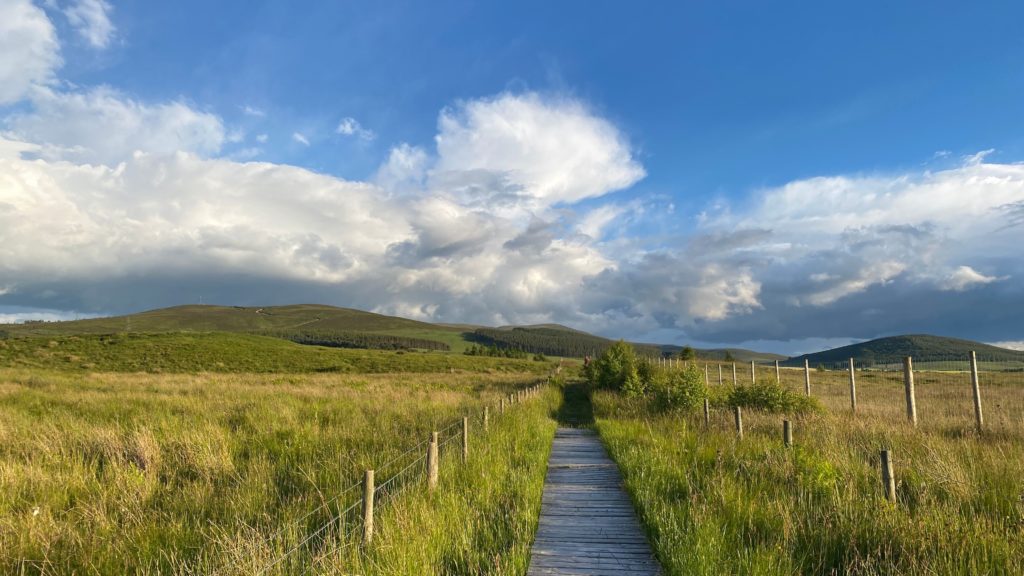 Along the way, the route visits attractive villages and towns and we all say that we will return to spend more time in the area. I am keen to bike-pack the full route.
---
A Get-Away with Friends
The relay was only one part of a long weekend away with friends. I met Cath, Claire and Kate at Inverness-based club, Highland Hill Runners, and over our four-day, three-night break in Moray we get to know each other much better. Away from busy work and family lives, we have plenty of time to spend together together, eating, drinking, running and chatting. 
We stayed at Tullochwood Lodges at Rafford, near Forres, in a large three-bedroomed lodge close to a pretty loch. The lodges provided the perfect get-away amid the peace and quiet of 28 acres of natural woodland. Waymarked trails signposted us to a couple of short walks from the lodges, which proved ideal for an easy amble before and after the race.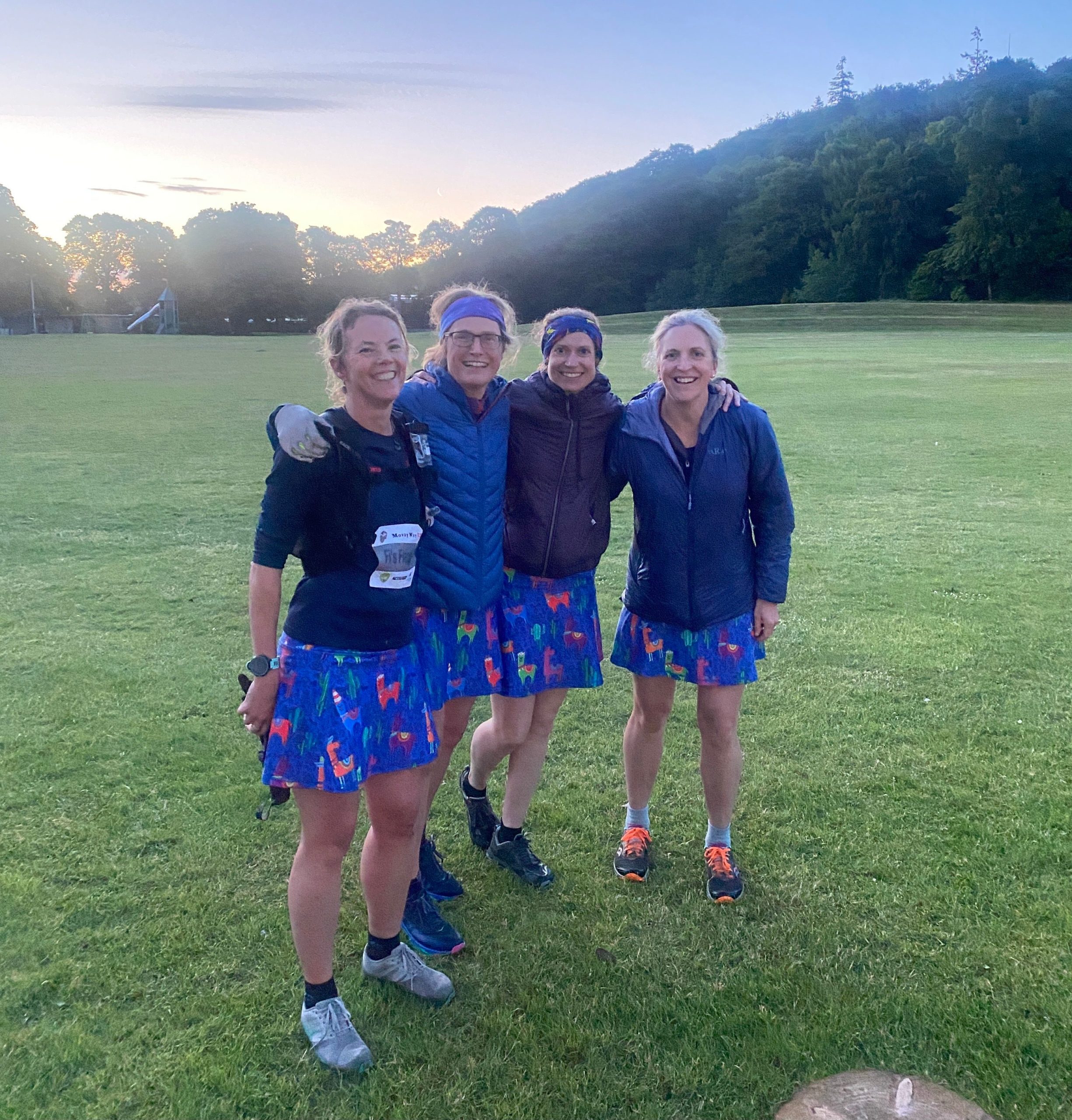 Brilliantly, we also thought to book a massage therapist to come to our lodge post-race, too. Gail from Tranquility got to grips with our weary bodies and managed to restore us enough to pop the cork on bottles of Prosecco for celebratory afternoon drinks. There is little to beat a girls' weekend away – and we thoroughly enjoyed the opportunity to have an active break with the addition of plenty of indulging treats and luxuries.
---
What is the Moray Ultra 100 and Relay?
The race is part of a series of long-distance trail races, the Moray Way Ultras. The route can be completed solo or as part of a four-person team.
Other races organised by founders Kyle and Debbie Greig include the Moray Coastal Trail 50, The Speyside Way Ultras and the Dava Way 50k.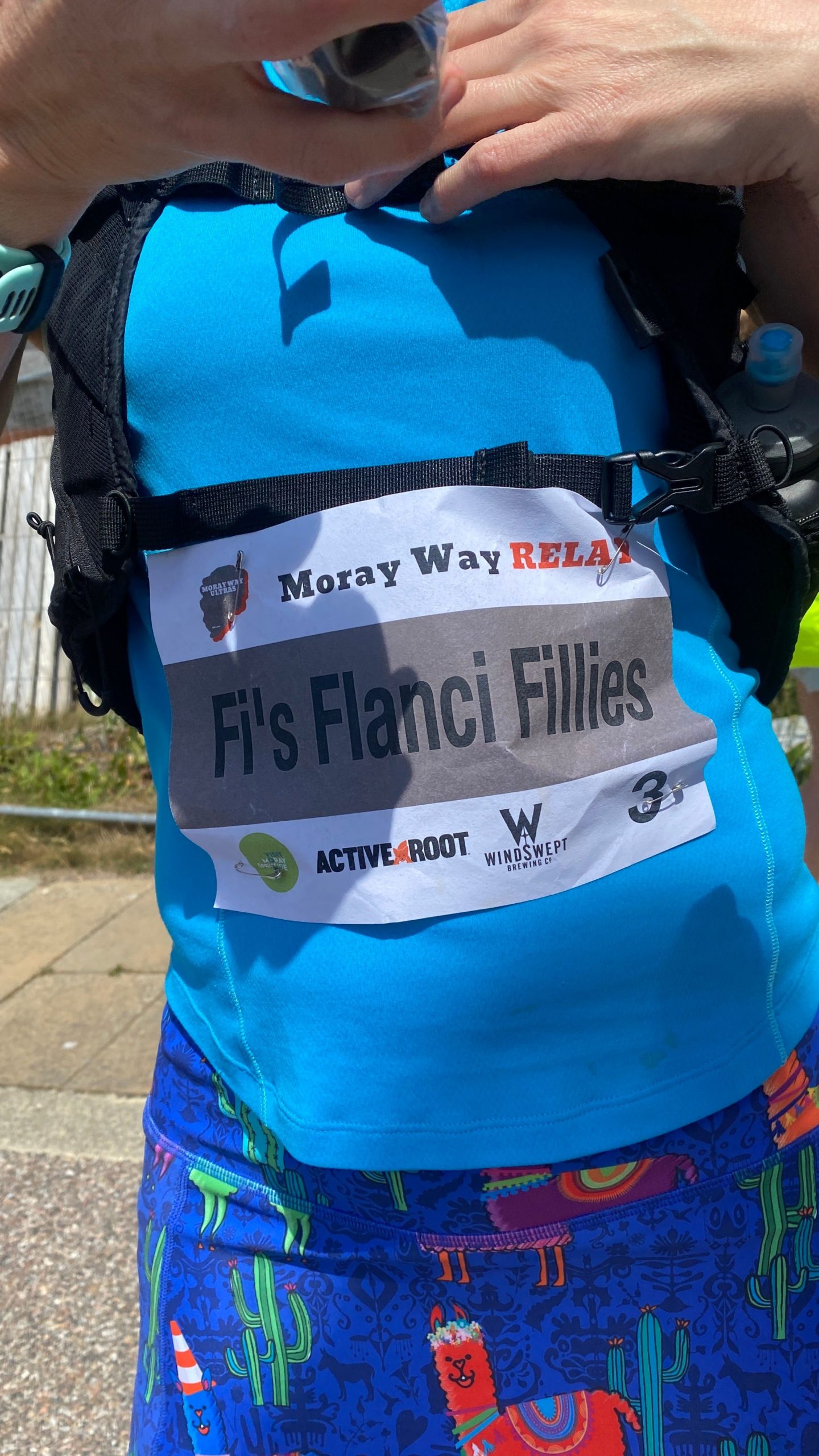 The 100-mile route, which starts and finishes in Forres, is split into 12 stages of between three miles and almost 15 miles. The four relay runners must each run three stages. It's up to the team to decide how the stages are split.
Cath, Claire, Kate and I – nicknamed Fi's Flanci Fillies – chose a longer, medium and shorter distance stage each so that we all ran around 25 miles.
The stages are very varied, from tarmac and hard-packed former railway paths, to sandy beaches, to technical and hilly routes. The landscapes are ever-changing, too, and we all agreed it was a satisfying achievement to complete a 100-mile route as a team.
We drive between stages and support each other during the relay in a motorhome hired from Highland Campervans.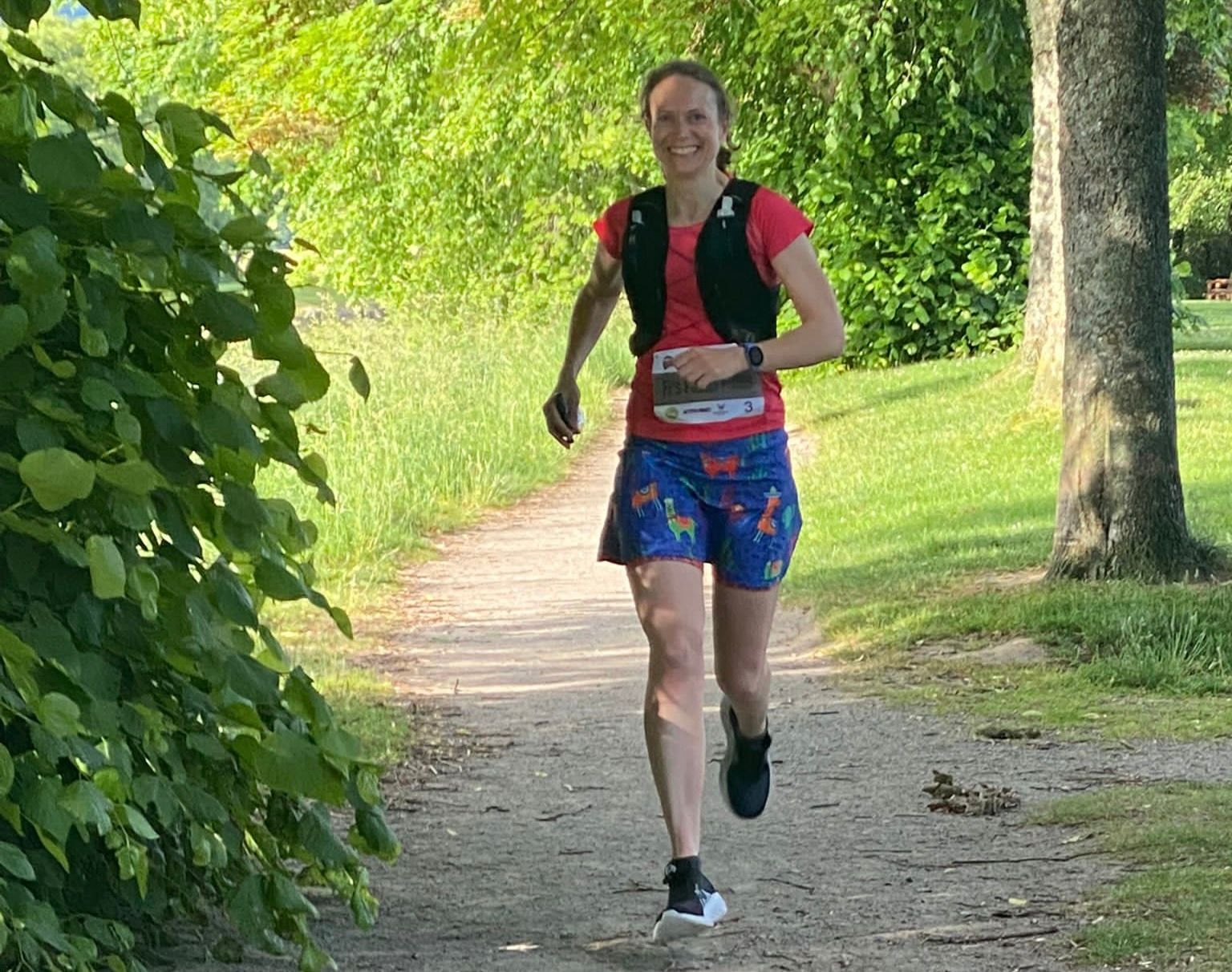 The Flanci Fillies had no intention of being competitive in the ultra race and planned simply to enjoy the exercise and the chance to see new places and trails. In the end – and rather brilliantly – we finished third female team in a time of 16 hours and 28 minutes. We also claimed first place in the Female Masters (over 40s) category. You can read a full race report.
While the race is a great goal for all types of runners and across a range of fitness levels, it's also very possible to enjoy running sections of the route at other times. The Moray Coastal Trail, Speyside Way and Dava Way are all signposted. Find out more at The Moray Way.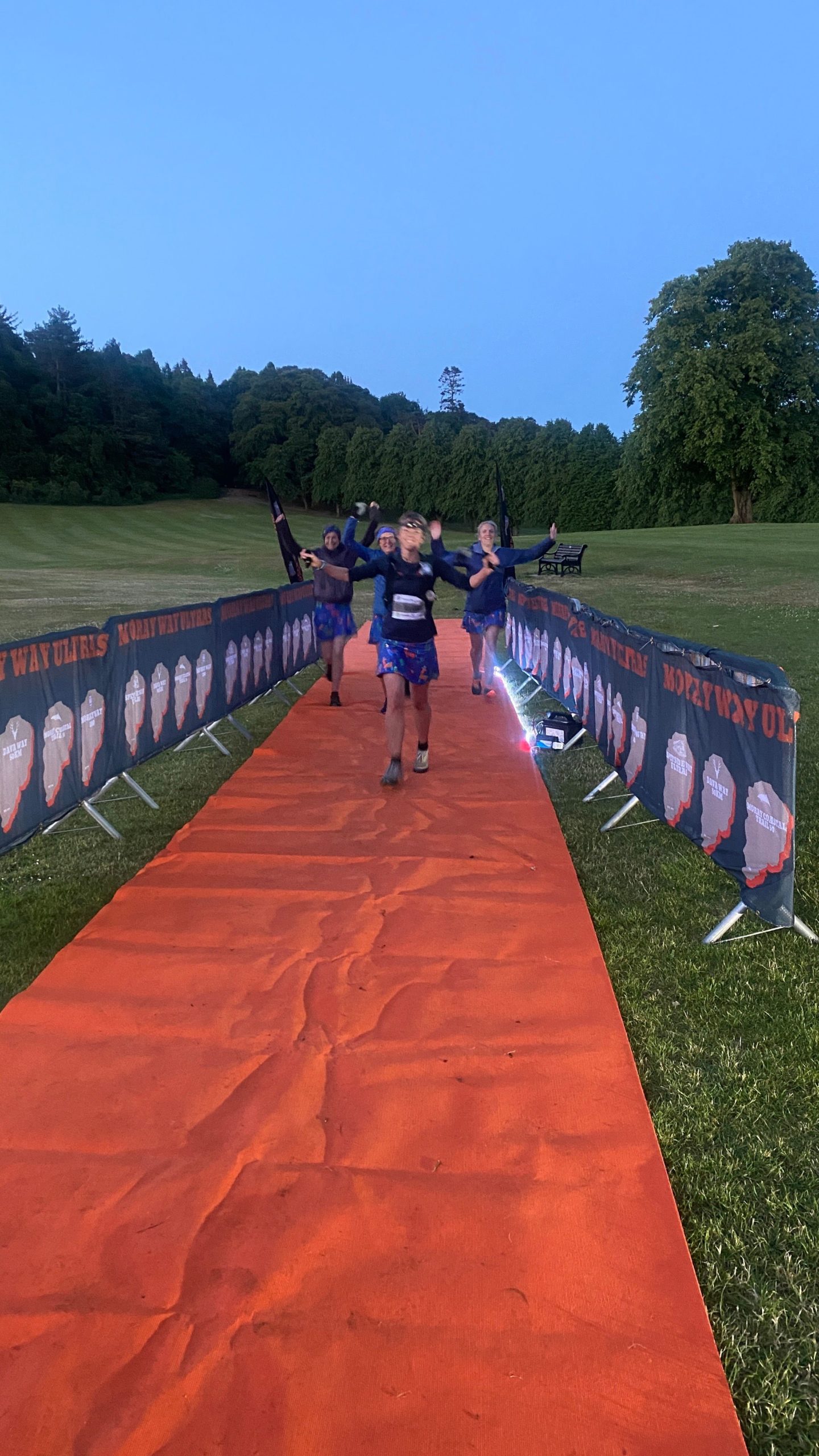 ---
This article was written by Scottish outdoors journalist and blogger Fiona Outdoors. She and her team were hosted by Visit Moray Speyside for the Moray Way Ultra 100 weekend. All images courtesy of FIona Outdoors.