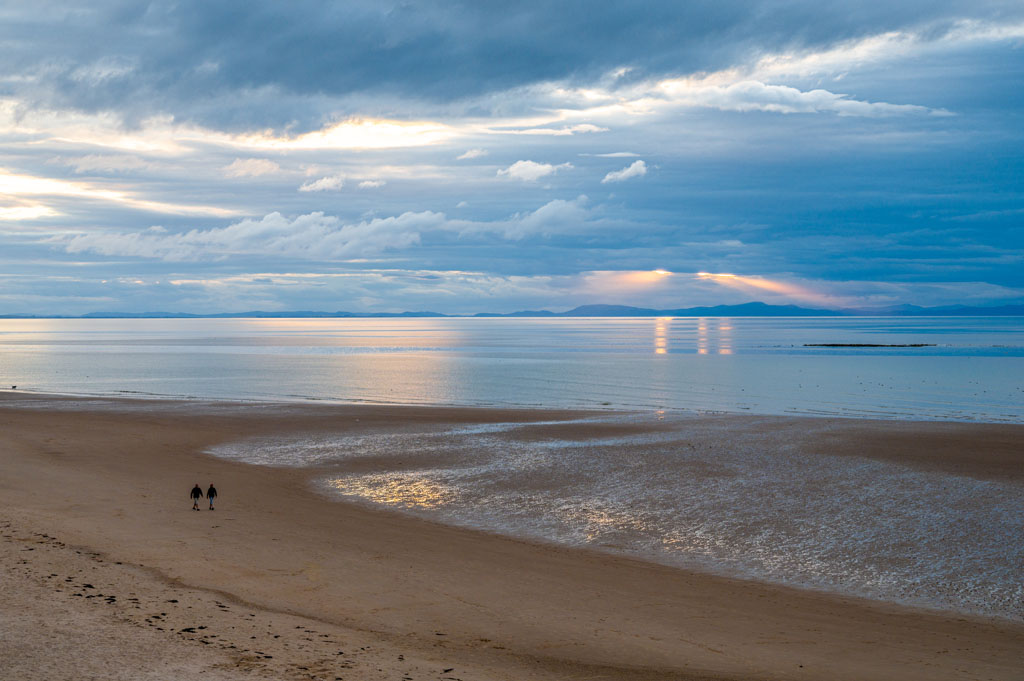 Moray Speyside is the home to an award-winning coastline and a host of amazing coastal and river-side locations to swim, paddle or even just picnic (out of the water of course!).
We want you to enjoy our amazing region but at the same time respect the danger nature of wild swimming in the area.
Please look at our guide below to get the most out of your trip here.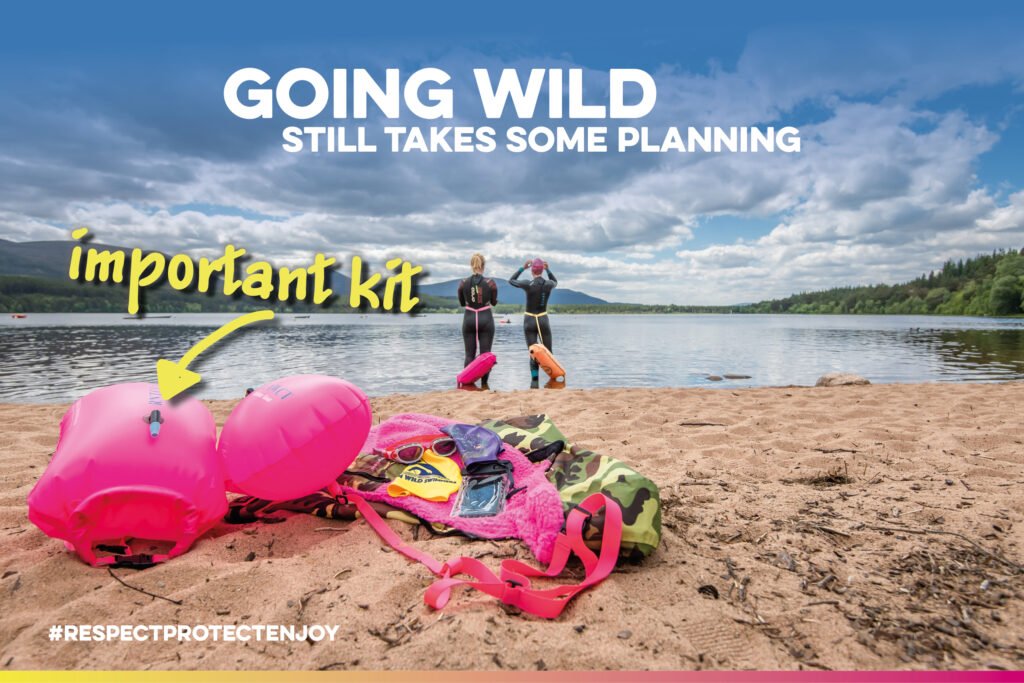 ---
Popular Swimming Locations
There are some extremely popular swimming locations in Moray Speyside. We have listed a few of those below but we recommend thoroughly researching all of these locations before you try swimming there.
Make sure you know the locations and the potential dangers, whether they be at a beach, on a river or in one of our beautiful lochs. Communicate with local groups who know the area well and can instruct you on suitability of each area.

– Randolph's Leap, Forres
– Roseisle Beach, Roseisle
– Cullen Beach
– River Spey
– River Findhorn, Forres
– Bow Fiddle Rock, Portknockie
– Findhorn Beach, Findhorn
– Lossiemouth West Beach, Lossiemouth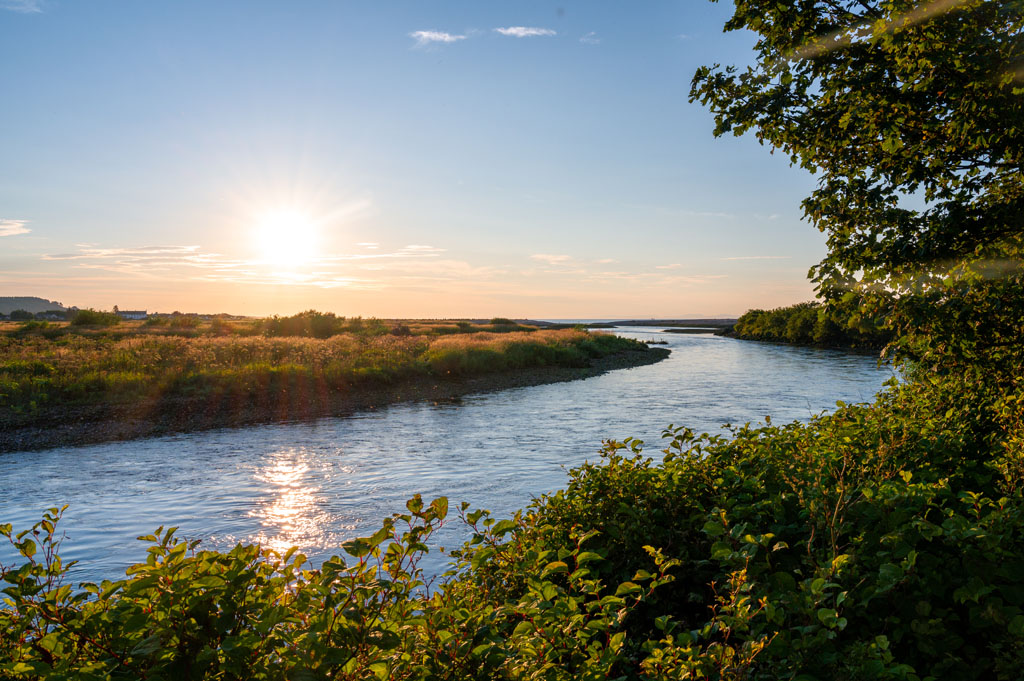 Safety Tips
Don't Swim Solo
As well as it being much more fun to go swimming with your friends and family, it is also much safer. Going in groups means that if anything unexpected happens whilst swimming you have someone there that can help. The experience of floating down the River Spey is one to share with your friends.

We know however, there will be occasions where you have to swim by yourself and in this circumstance you should always let someone know where you will be and give them a rough timeframe for your swim.

Enter The Water Slowly
Take your time entering the water, especially if you are new to wild swimming. When you are just getting started out stay close to the shoreline and enter the water at a pace that allows your body to adjust to the cold temperatures. Take in the views at Bow Fiddle Rock as you slowly enter the water at Portknockie.

Stay Warm
Moray Speyside has a unique micro-climate, making it an ideal holiday destination – however, even in the summer, open water can be extremely cold.
Make sure you bring the right equipment with you. Bring a warm, fresh change of clothes and a towel to dry yourself. A flask of tea or coffee will help warm you up after a dip.

Correct Equipment
Having the correct equipment will help you get the most out of your swim. Please see our guide to the best equipment to have below.

Research
Of course an impromptu swim can be fun but we highly recommend researching the place you are going to swim before you venture out. Bow Fiddle Rock and Randolph's Leap are amazing experiences but you need to know how shallow different bodies of water are and how fast the currents.

A good way to research is to join local social media groups before you start your trip and don't be afraid to ask the locals questions.

Bright Colours
You need to be seen when you are out on a swim. Wear a bright coloured swim costume and caps so you will be seen by lifeguards and other people.

Don't Underestimate Nature
As beautiful and amazing as the Moray Speyside coast can be, the weather can be very changeable. Never underestimate the weather and the landscapes. Somewhere that you have visited can be completely different from year to year and even day to day.

The Moray firth is famous for its wildlife as well. Seals live on the coast of Findhorn and you will often find dolphins exploring the coast. Try your best not to disturb the local wildlife as it is their homes as much as it is ours.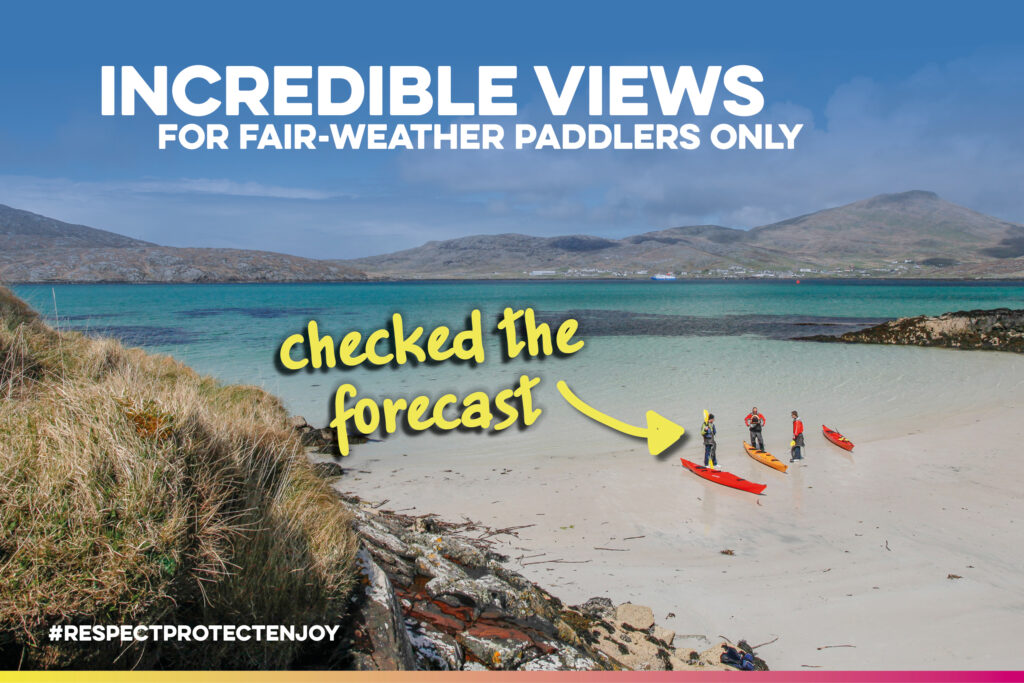 ---
Equipment
Silicone Hats
These are multi-functional as they will help keep you visible and hopefully help keep your hair dry. There are a number of different styles to fit all different needs as well as different colours for those of you who wish to accessorize.

Wetsuits
Everyone is different when they go swimming. For some a wetsuit may be too much and a simple swimming costume may suit them better. We would suggest trying out a number of different wetsuits and swimming costumes to see what works best for you.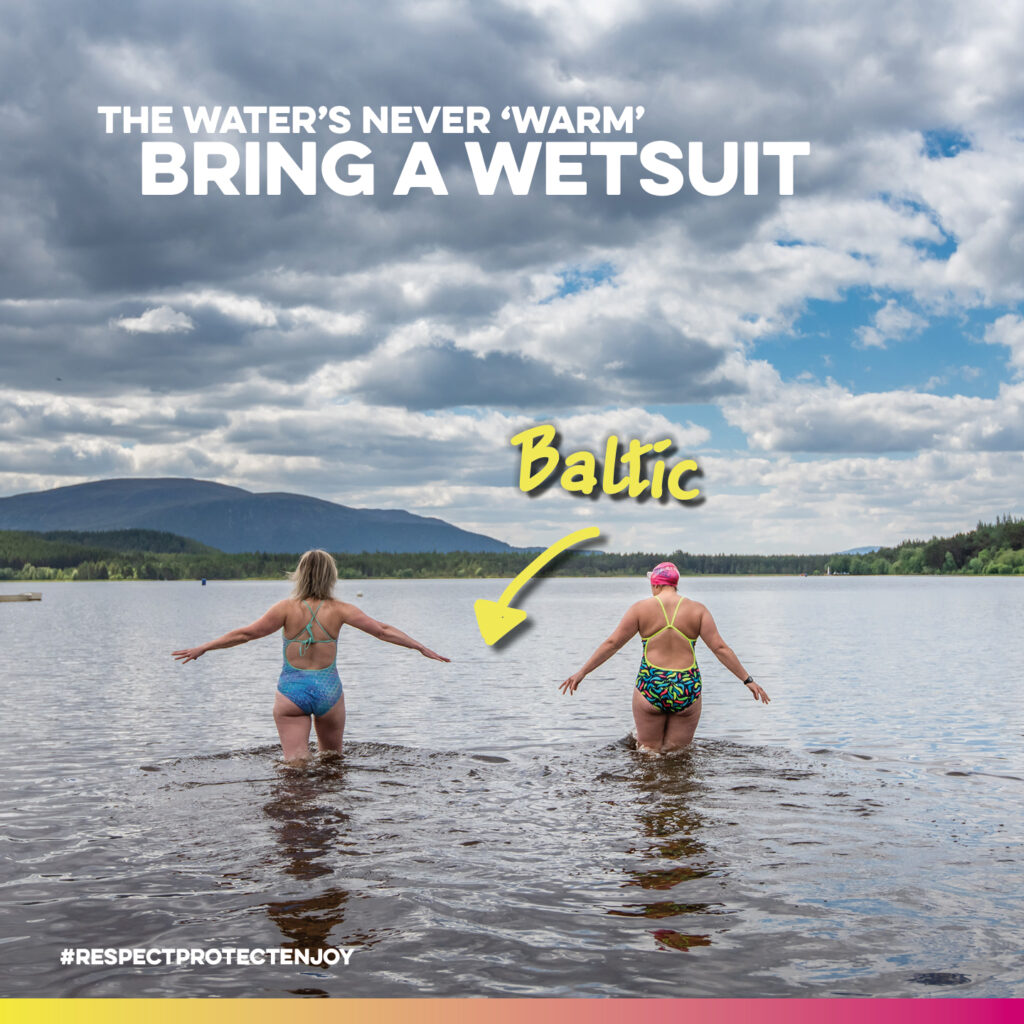 ---
Boots, Gloves & Socks
When getting in the water your body will naturally try to keep your vital organs warm so all the blood will rush from your fingers and toes leaving them more vulnerable. Wearing gloves and socks will help keep your feet and hands warm whilst swimming and also help warm you up when you come out.

Swimming boots will help protect your feet whilst entering the water and coming back on shore. But will also help whilst in the water as you cannot see what is underfoot in most cases.

Goggles
Getting yourself a good pair of goggles is essential to make sure you get the most out of your swim. Goggles will improve your visibility whilst under water and some goggles will help battle the glare of the sun when you come up to the surface.

Lubricant
Lubricant is not necessarily an essential for your swim but will help prevent chafing in your swimming costume. They can be purchased in all local supermarkets and for a small cost they will make the experience far more enjoyable.

Bags
Leaving your personal belongings on the beach is extremely dangerous but you still need to take your everyday items with you such as your phone, purse/wallet, watch and so much more. Get yourself a dry bag that are 100% waterproof. These come in many different sizes and can hold all of your belongings.

Towels
The simplest but arguably most important bit of equipment when going swimming is of course a towel. It is essential to dry yourself as soon as you come back on land. Remember a towel to prevent yourself getting ill after a long swim.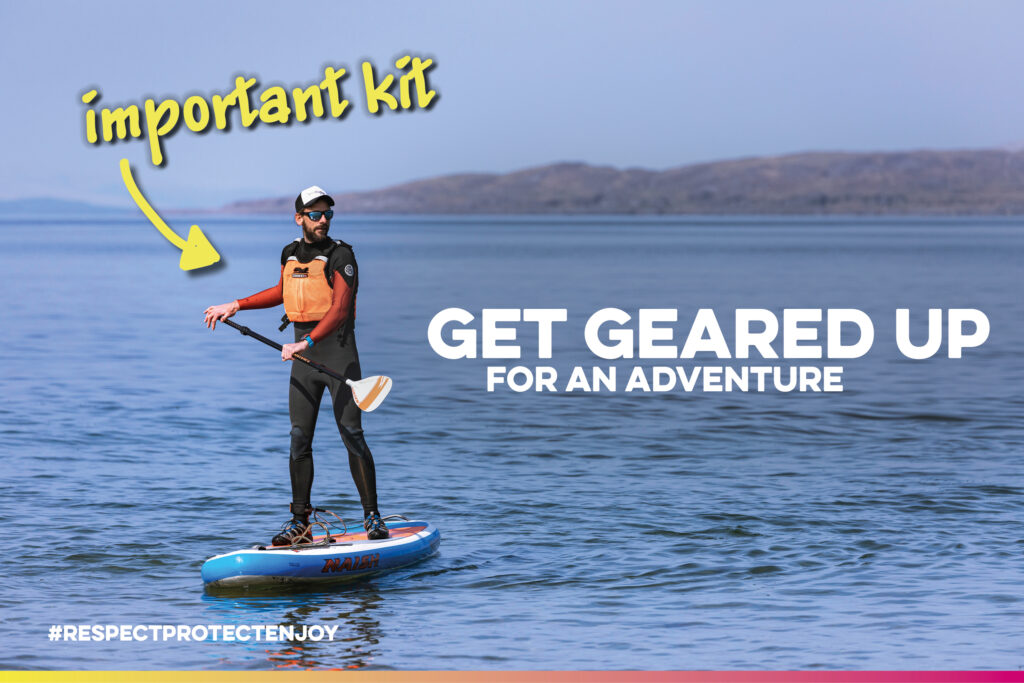 ---
Coastal Paddleboarding Safety Guide
Check out Blue Coast Surf and Paddle Boarding School's brand-new guide that covers all the basics that you need to know when paddleboarding the coast of Moray Speyside and further afield.
---
External Links
Water Safety Scotland
Royal National Lifeboat Institution
Respect the Water Campaign
Scottish Swimming Facebook
Wild Swimming
Cullen Sea School
North 58 Sea Adventures
Blue Coast Cullen
Hot Tub Hideaways – Cold Water Swimming Guide
---
#RESPECTTHEWATER