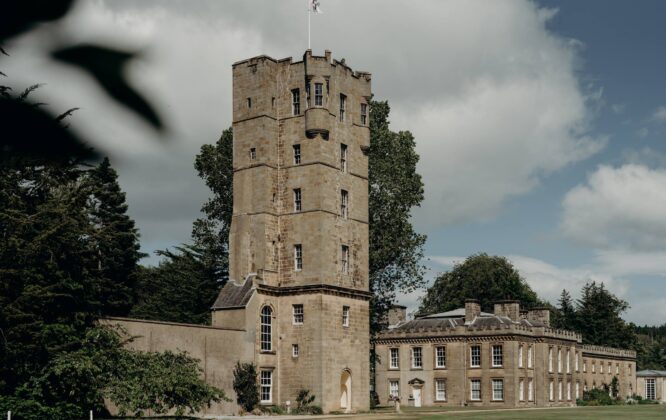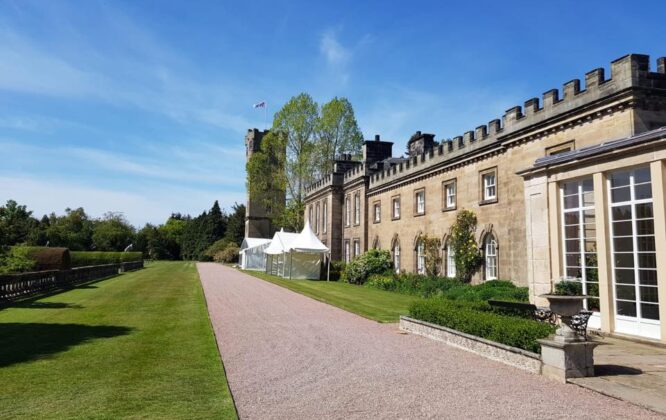 Fochabers
Gordon Castle
Fochabers
Moray
IV327PQ
gentle.lemons.unearthly
Every 3 metre square of the world has been given a unique combination of three words. Find out more at what3words.com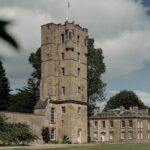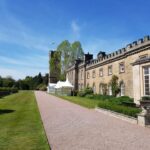 Overview
Gordon Castle Estate, Walled Garden and the Gordon Castle Scotland brand are the results of eight years demanding work by Angus and Zara Gordon Lennox since they took over the running of Gordon Castle Estate, Fochabers in 2008.
Completed as one of Scotland's largest houses in the 1770s by the Duke of Gordon, Gordon Castle is the historical home of the Gordons, one of Scotland's oldest families. The estate nestles in the Spey valley, in the heart of whisky country, with a stretch of the Spey River running through the estate, which boasts some of the best salmon fishing in the world.
The castle was used during the Great War as an auxiliary hospital for soldiers returning from the front and was then sold back to the Crown in 1938 following two successive deaths leaving the family with unmanageable death duties to pay. It fell into disrepair before being 'rescued' by war hero and much-loved soldier Lieutenant General Sir George Gordon Lennox (grandson of the 7th Duke of Richmond and Gordon) after World War Two. He was forced to knock down much of the original house due to dry and wet rot. Then he and his wife began the loving restoration, which Angus Gordon Lennox (Grandson of Sir George) and his wife Zara, continue today.
Upon arrival they decided that an estate of such historical importance and significance had to be brought into the 21st century and was in dying need of renovation. The traditional activities of farming, accommodation and fishing are not enough to sustain it in the long term. A major diversification programme was needed. It was decided that the once traditional sporting Estate was to be transformed into a multi-faceted attraction for the community and visitors alike.
Today, the Estate offers exclusive use accommodation in the Castle, self-catering holiday cottages, world-class salmon fishing, Walled Garden visitor attraction, natural children's play area and a café serving delicious fresh food from the garden and local suppliers.
In addition, the company has launched the Gordon Castle Estate brand which encompasses Gordon Castle Gin, the luxury bath and beauty range, tweed, and bone china products: all of which have been inspired by the Walled Garden.
The Estate employs over 65 full-time staff and welcomed 40,000 visitors in 2016: both local, national, and international. In a nutshell – the business is striving to be one of the biggest visitor attractions in the Northeast. The dream being to have the gin a household name, and the luxury beauty range in every hotel across the UK.
Facilities
Accessible Parking or Drop-off point

Anglers Welcome

Bikers Welcome

Children Welcome

Cyclists Welcome

Disabled Access

Exclusive Use Available

Gift Shop

Golfers Welcome

Groups Welcome

Internet Access

Lunches/ Cafe

Parking

Walkers Welcome
Getting Here
Get Directions to Gordon Castle Estate using Google Maps