If you're looking for wheelchair accessible things to do in Moray Speyside, look no further.
Here's an exciting three-day wheelchair friendly itinerary that takes in the best that the area has to offer – brought to you by Wheely Braw.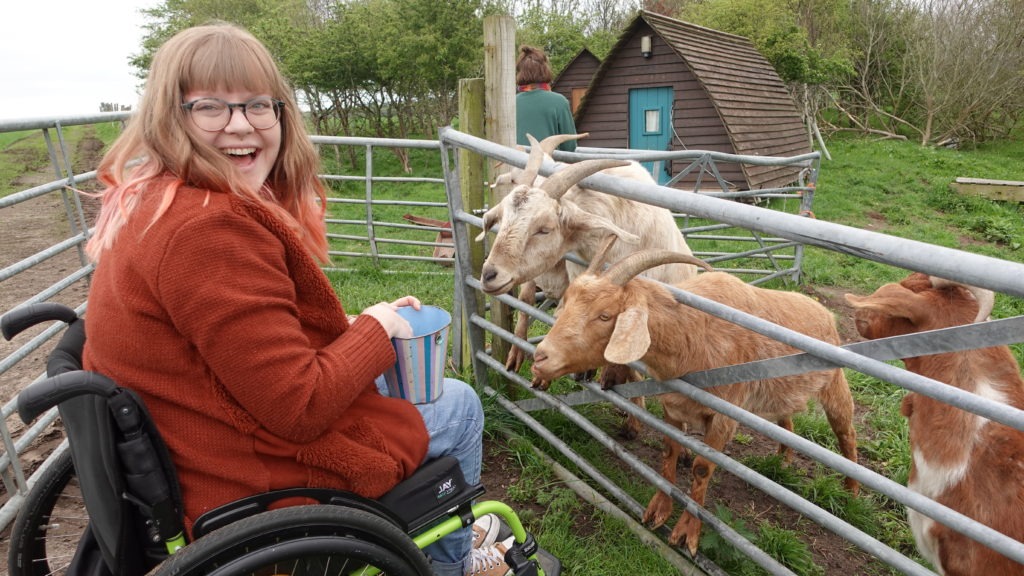 ---
Day 1
Accommodation
The perfect base for your Moray Speyside adventure is The Loft Glamping and Camping. They have a range of accommodation options from cabins to tent pitches, including fantastic accessible wigwam glamping pods. They have ramped access, sleep up to five people, have a wet room with a shower chair, plenty of grab rails, and a kitchen with wheel-out units. The Loft is also home to some very excitable pet goats, and you can book a goat feeding experience!
---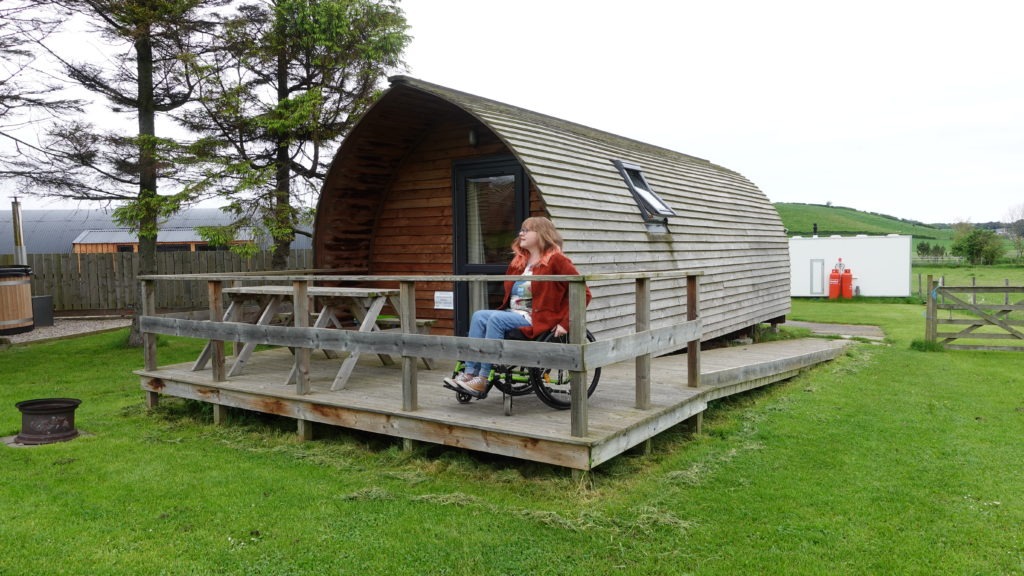 ---
Collecting a hamper from Brodie Countryfare en-route to The Loft is a great way to take some of the stress out of your holiday preparations. They cater for a wide range of dietary needs and can put together a hamper packed with handy ingredients and delicious treats. Order online and collect in store, where you'll also find a deli, plus a wide selection of gifts, homeware, and clothing.
Wild Things!
The first adventure of the itinerary is a foraging experience with Wild Things! They are an environmental action charity, providing outdoor adventures and learning opportunities for adults and children alike. The outdoors needn't be out of bounds for wheelchair users, especially with the all-abilities path through Muiry Community Woodland. Wander through silver birch, rowan and ash trees while learning all about the creatures that call the woodland home. There's even the chance for some bug catching and a cup of tea using leaves from the trees around you!
The path is unpaved and therefore a bit bumpy in places with some short steep sections. Because of that, it's more suited to dry days.
Findhorn
After getting wild with Wild Things! head to Findhorn, for a lazy stroll along the coastal path. It's a short, gentle path that starts opposite the Kimberley Inn and runs all the way to The Captain's Table café and ice cream parlour, although if you need somewhere to park you can always do it the other way around. While you're in the area you really must pop into The Park EcoVillage where the Phoenix shop and Findhorn Foundation are based. There's an amazing community there and heaps of workshops to get involved in. The shop stocks a variety of wholefoods, unusual gifts, and everyday items.
---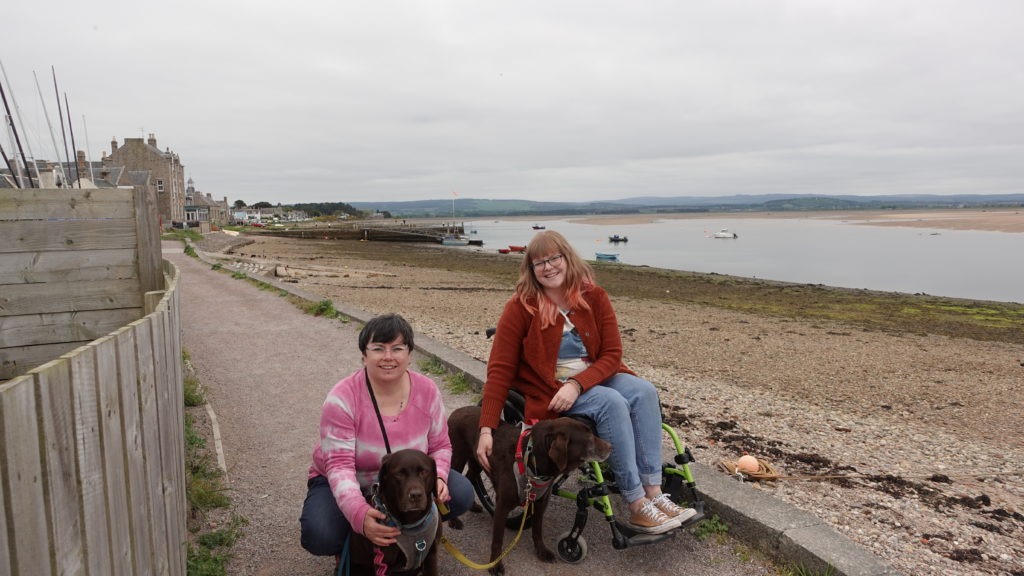 ---
Day 2
House of Mulben
Kick off your second day with an archery experience at House of Mulben. With some expert instruction, it won't be long before you're feeling like Robin Hood! Your archery session takes place in a rustic shed, making it an activity suitable for all weathers.
A quick note – There's a short bumpy grassy path into the shed where the archery takes place. Once inside, everything's fairly smooth.
Aberlour Hotel
For lunch, stop in at the Aberlour Hotel where you'll find seasonal menus using Scottish produce. They have gluten-free options, a vegetarian and vegan menu, and their afternoon teas can be adapted to dietary requirements too. If you're lucky enough to have good weather, there's also a relaxed outdoor dining area.
---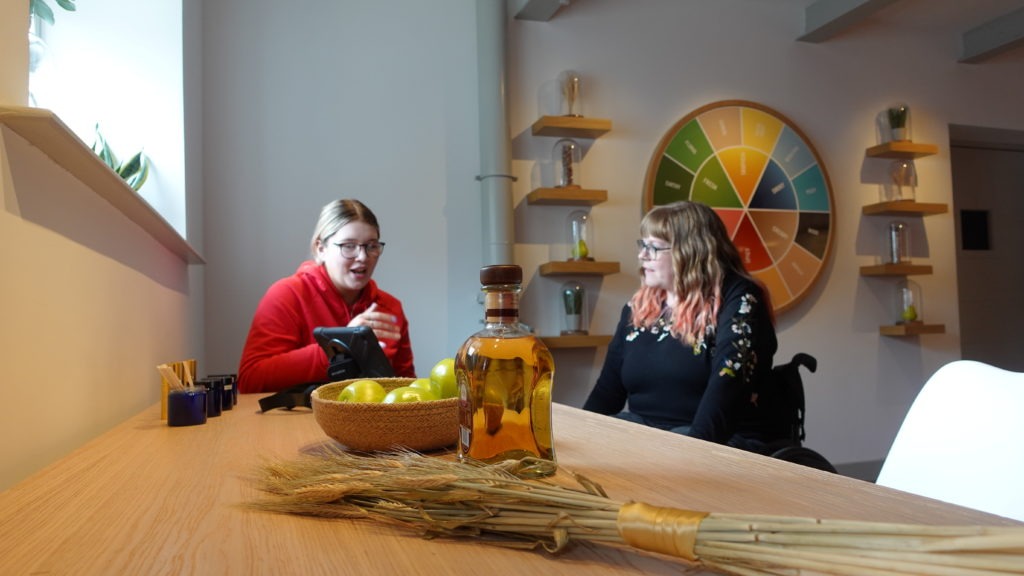 ---
Cardhu Distillery
High up on the hills of the Spey Valley is the Speyside home of Johnnie Walker whisky. Join a guided tour of the famous Cardhu Distillery to find out all about the two generations of pioneering women who ran Cardhu. The tours are informative, hands on, and a total sensory experience. Some parts of the tour aren't wheelchair accessible, but the folks at Cardhu have used tech to work around that! They've created a video tour of the inaccessible area, so it's like you're experiencing it first-hand. Plus, you'll have your own personal guide to answer any of your questions before rejoining the tour group and heading for a tasting session. Don't forget to treat yourself to a bottle from the shop before you leave!
Mosset Tavern
Time to soak up some of that whisky with a lovely evening meal at the Mosset Tavern. Think modern pub-grub in a family-friendly restaurant. There's also a pet-friendly bar area, well stocked with local and national real-ale. The Mosset Tavern sits beside the Mosset Burn which has a path running alongside it, perfect for a short after-dinner stroll to end the day.
Day 3
WDC Dolphin Centre
The Moray Firth is home to around 200 bottlenose dolphins, and where better to spot them than at the Scottish Dolphin Centre in Spey Bay. You might also spot seals, ospreys, and otters. The interactive cameras allow you to explore the coastline from inside the centre, ideal for rainy days. There's a small exhibition, plus a café serving home-cooked food (with vegan and gluten-free options). Throughout the summer, wheelchair accessible tours of the Icehouse are on offer. Learn all about the bay's fishing heritage and see some real whale and dolphin bones!
---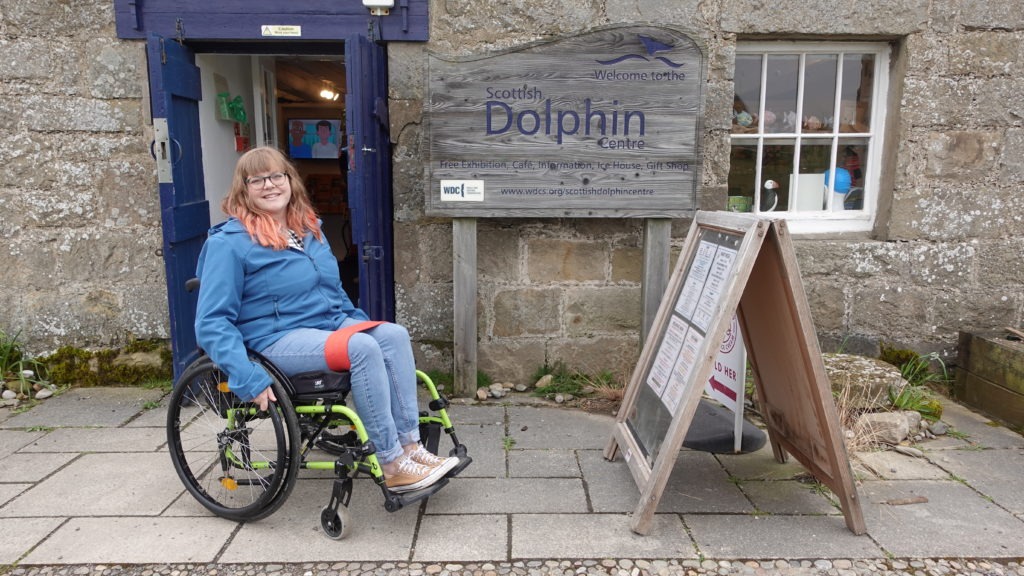 ---
Gordon Castle Walled Garden
Take a break for lunch at the beautiful Gordon Castle Walled Garden and Café. The almost-eight-acre kitchen garden is wheelchair accessible, with something to see all-year round including herbs, vegetables, and fruits. You can sample some of the produce in the café or pick up a treat from the shop based on the plants grown at Gordon Castle.
Windswept Brewing Co.
Receive a warm welcome at Windswept Brewing and take a tour of their growing brewery. Windswept Brewing is a small business with a focus on the environment, and they really encourage their team to be creative. As part of the tour, you can taste several of their creations in the Tap Room, with a relaxed atmosphere and great chat thrown in for good measure. Throughout the summer they hold events with local food and live music, and of course, their award-winning beers.
---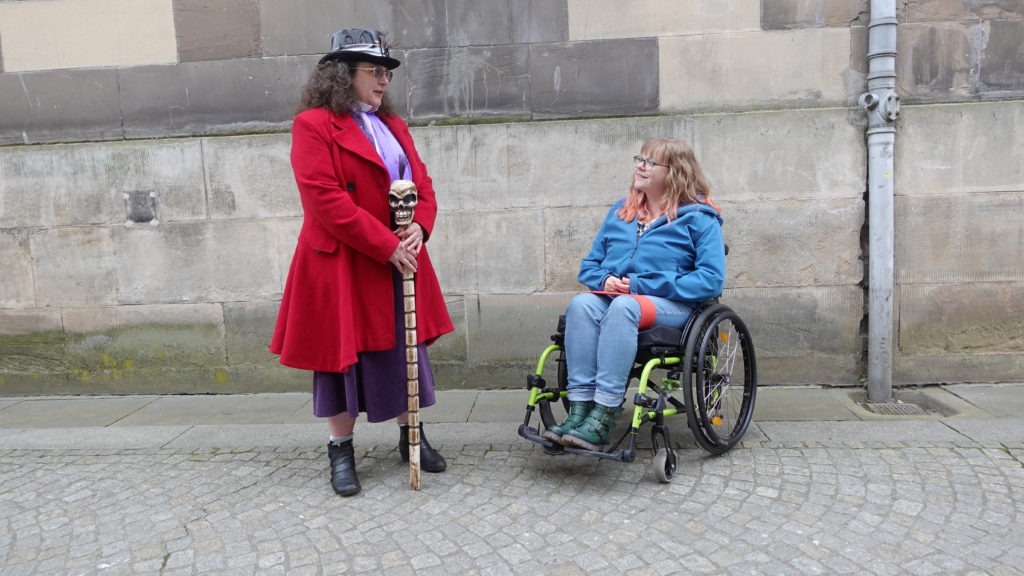 ---
Elgin Ghost Tours
To wrap up your final day in Moray Speyside, take a spooky tour through the streets of Elgin with the Whyte Witch! Hear local ghost tales and learn snippets of history too. It's a brilliant way to experience the area. The Whyte Witch will bring your attention to details in your surroundings that you'd otherwise miss, and she knows the stories behind them.
These are just a few examples of the fantastic things you can find to do as a wheelchair user in Moray Speyside. The area has something to suit everyone!
Extra Information
Changing Places Toilets are available at the following locations:
Moray Sports Centre, Elgin
Cedarwood Day Centre, Elgin
Dr Gray's Hospital, Elgin
Christie's Garden Centre, Fochabers
Burnie Day Centre, Buckie
See https://www.changing-places.org/find for more information.
Standard accessible toilets can be located at https://www.toiletmap.org.uk/
This article was written by disability travel blogger, Helen AKA Wheely Braw. She and her team (Kirsty, Millie and Kimber) were hosted by Visit Moray Speyside. All images courtesy of Wheely Braw. Make sure to head over to wheelybraw.scot to read more.