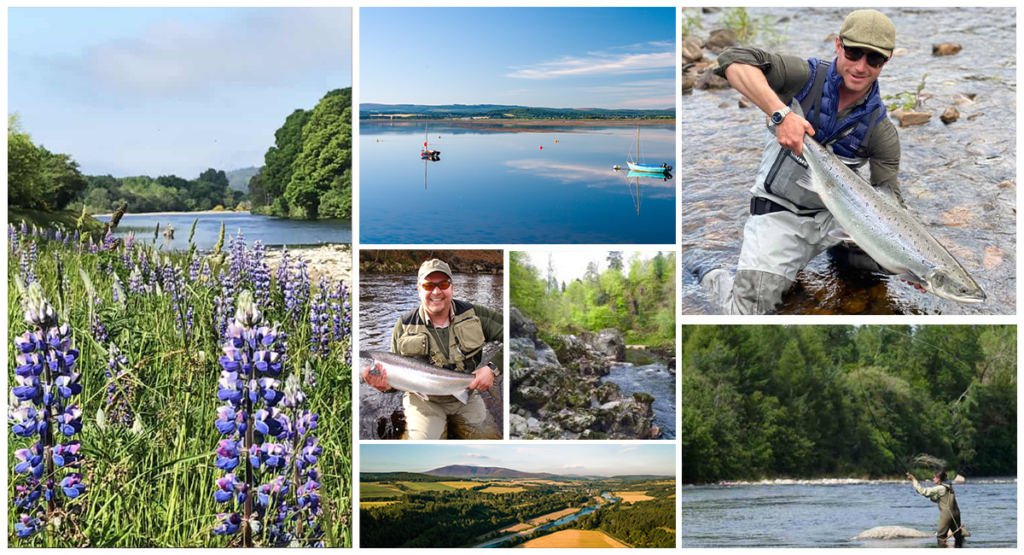 Fishing in Moray Speyside
Moray Speyside is known around the world for its whisky heritage, its famous rivers and its spectacular nature and landscape but these make factors make Moray Speyside the ideal location for your next fishing adventure. The peaceful surroundings of our region make it one of Scotland's favourite destinations for world-class fishing.
The fishing season in Moray Speyside runs from the 11th of February until the 30th of September.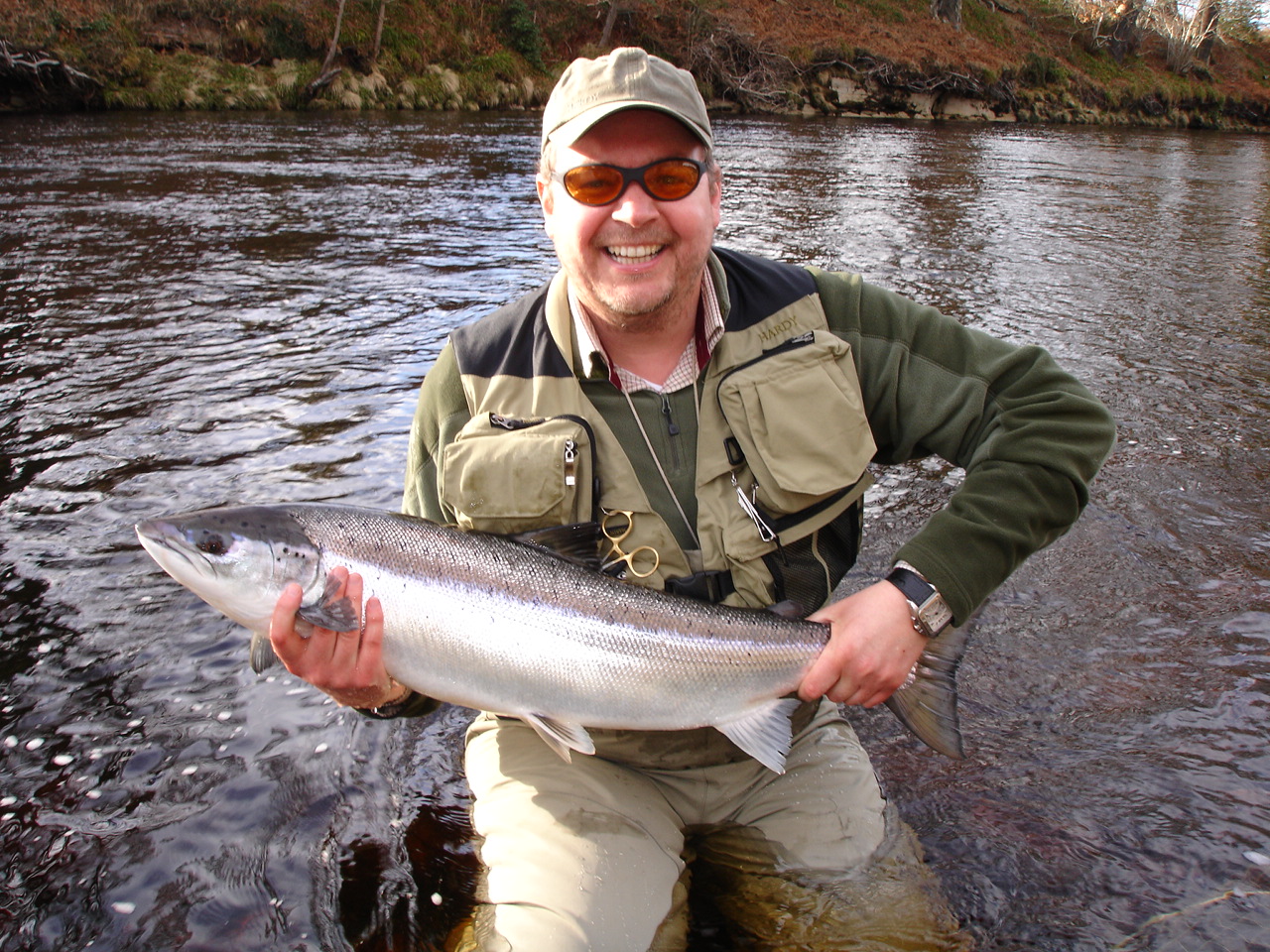 ---
Types of Fishing in Moray Speyside
There is a wide variety of species to be found in Moray Speyside. Our region hosts excellent salmon and trout fishing as well as sea fishing. All of these are located in some of the most picturesque locations in Scotland.
---
Fishing Locations in Moray Speyside
Lossiemouth
The River Lossie flows northwards through Moray towards Elgin, entering the Moray Firth at Lossiemouth's East Beach. The River Lossie can provide some excellent salmon and sea trout fishing. Elgin Angling Association control the lower 10 miles of the River Lossie.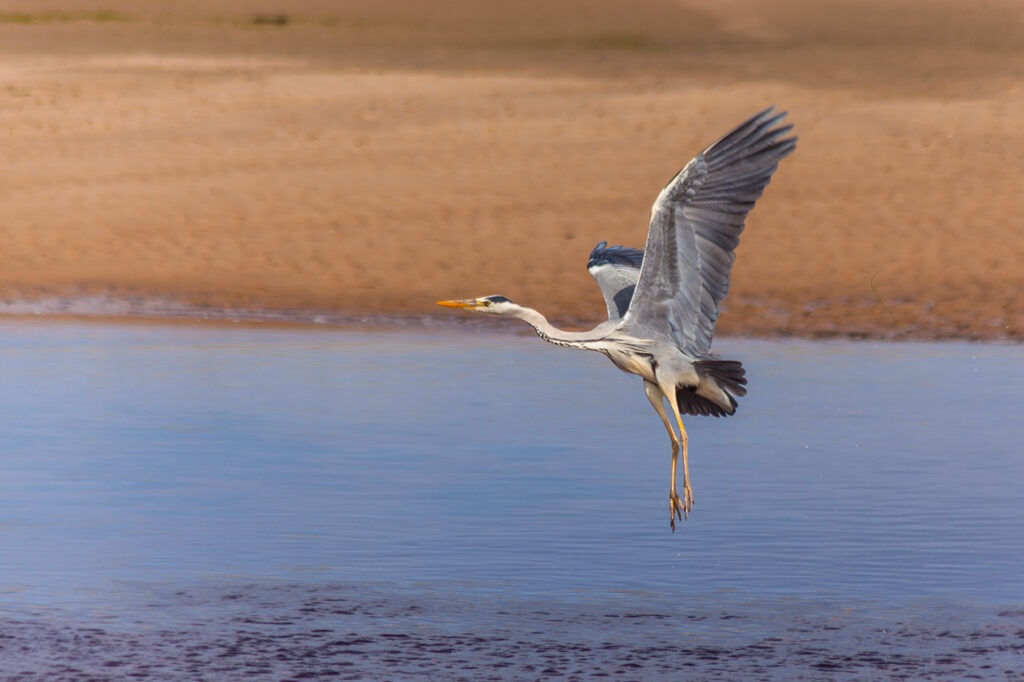 Fishing permits available from The Angling Centre, Elgin (01343547615), and from Dallas Angling Association (Ian Sutherland 01343 890420 or Charlie Gerrie 01343 890310).
---
The River Spey
The River Spey is the fastest flowing river in Scotland, and is recognised as one of the finest fly-fishing rivers across Europe. The Spey is rich in salmon and all sorts of wildlife, and its fame for salmon fishing is widespread. Its waters also feed whisky production.
Permits for fishing on the Spey are managed individually by angling clubs and fishing beats. Many share their availability on Fishpal.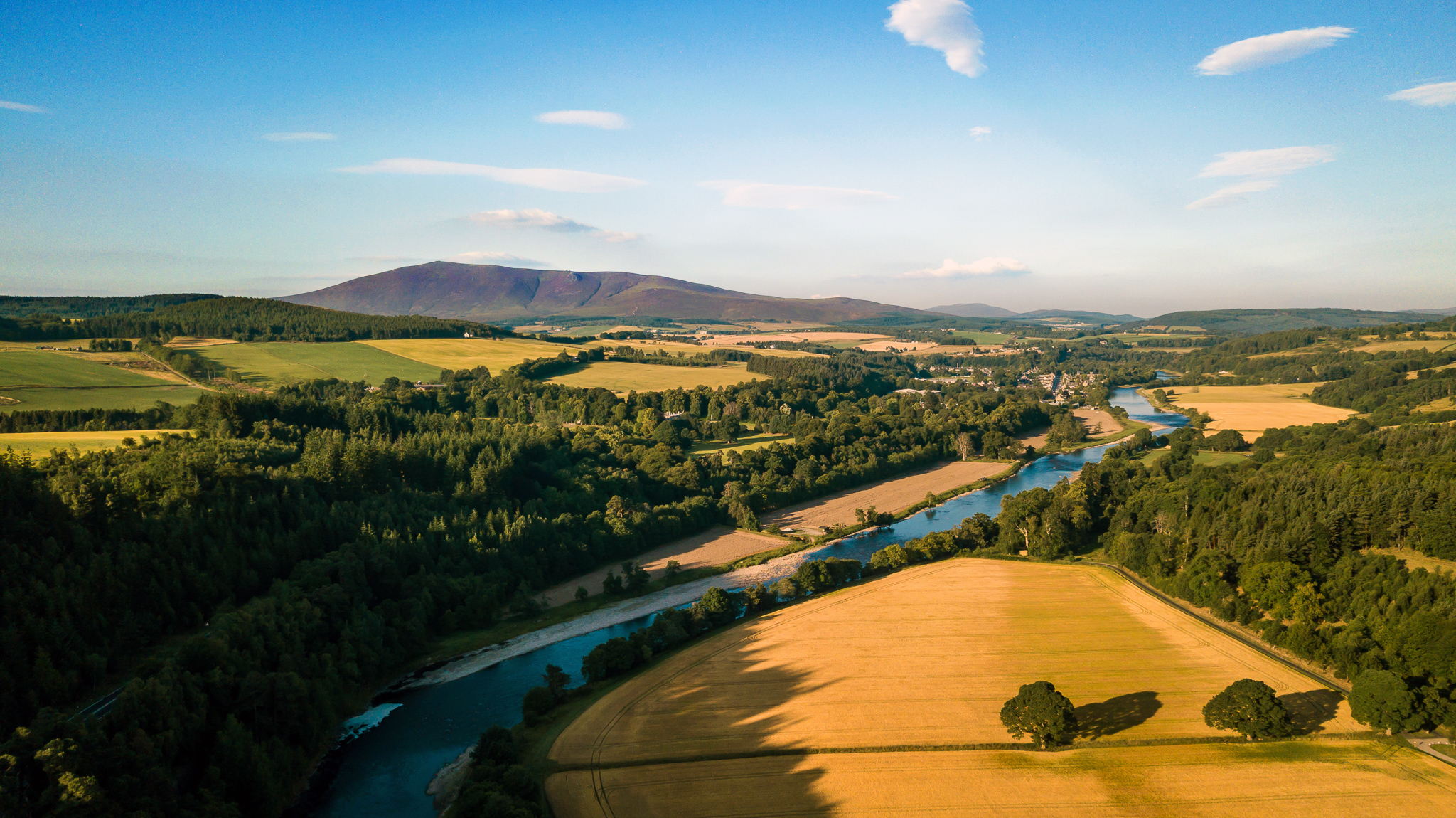 ---
Findhorn
The River Findhorn flowing from its source up in the Monadhliath Mountains 60 miles to the outflow at Findhorn on the Moray Firth, is a most attractive salmon river, with deep pools and fast runs throughout its length. Forres Angling Association control four miles of double bank fishing on the lower River Findhorn.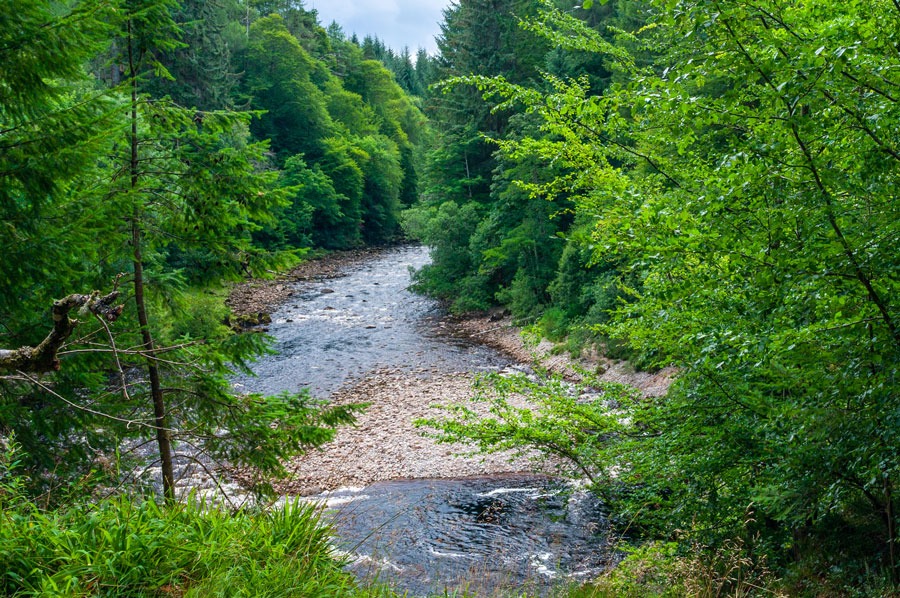 Fishing permits available from Forres Tackle Shop (01309672936), and from Forres Angling Association.
---
Deveron
The River Deveron is well known for high quality wild brown trout fishing, as well as salmon and sea trout fishing. Permits can be bought from https://www.fishthedeveron.com/book-fishing. You can both stay on, and fish at the Mayen Estate https://www.mayenestate.com/.
---
Sea Fishing
The Moray Firth (sea fishing): Fish commonly caught are: cod, ling, mackerel, flat fish, pollack, coalie, wrasse and scorpion fish. You can fish from the mouth of the Spey with Speymouth Angling Club, and you can take fishing charters from Moray Firth FIshing Charters.
---
Loch Fishing
There are several fishing lochs across the Moray Speyside region, take a boat out for the day and see what you can catch.
---
Equipment Rentals/Tackle Shops
Fisheries of Moray Speyside
Logie
Logie Steading hosts salmon fishing on the River Findhorn. The Steading is situated just 5 miles outside of Forres and is an ideal location for a family excursion. It is ideal for fishermen and non-fishermen of the families with its proximity to Logie Steading Visitor Centre as well as Ace Adventures.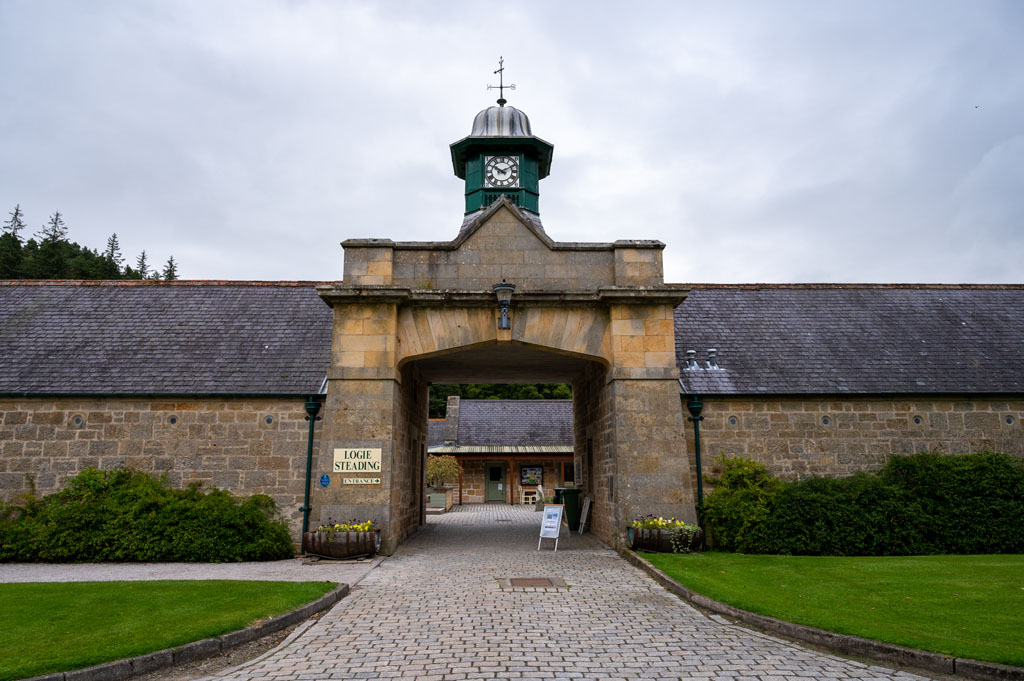 All beats have a variety of pools with some suitable for most heights of water. Wading may be necessary but there is also vehicle access to within half a mile of all pools. Access to some of the pools are quite steep due to its position in the Findhorn gorge however the river paths are generally good.
The stretch of River is popular among rafters, canoeists, dog walkers and much more so mutual respect and consideration is required.
---
Mayen Estate
The Mayen Estate is situated between Rothimay and Marnoch in the broder between Banffshire and Moray. It is an ideal location for Salmon, Sea-Trout and Brown Trout fly-fishing across two different beats of the River Deveron.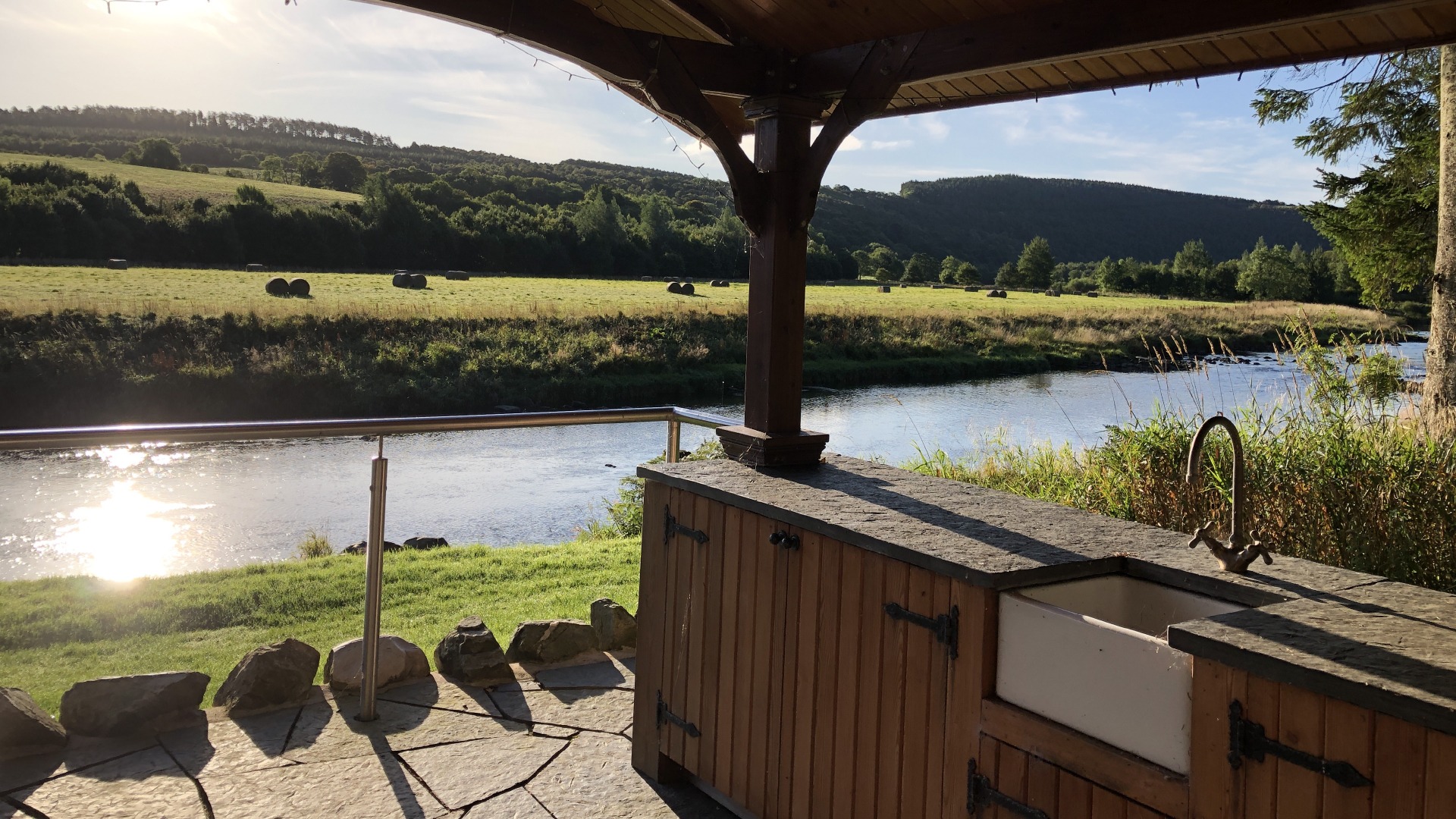 ---
Kellas Estate
The Mill of Kellas Trout Fishery can be found a 15-minute drive south of Elgin. The estate is perfect for fishing of all levels as it is the home of three different lochs, each with their own difficulty level. High quality full tailed rainbow, blue and brown trout are frequently stocked.
---
Gordon Castle Estate
Gordon Castle Estates have gain well-deserved recognition for their stunning grounds and were recently crowned the UK Historic Houses Garden of The Year. However, they are also home to one of the largest stretches of fishing on the River Spey.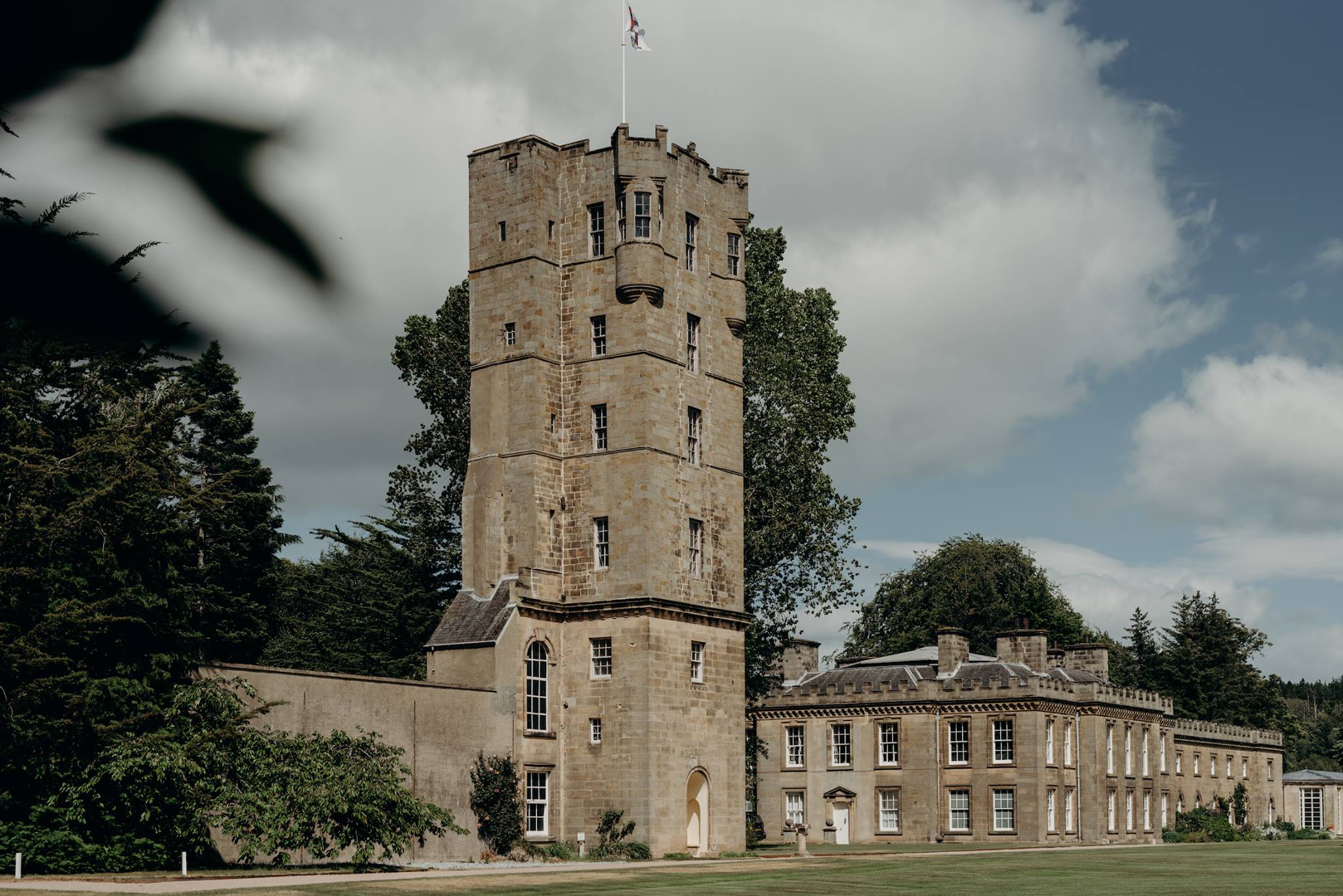 ---
Orton Estate
The Orton Estate is set eight miles upstream from the River Spey and offers one of the most prolific beats on the famous river. The estate offers fishing for salmon, grilse, sea trout and brown trout from both banks across two different beats.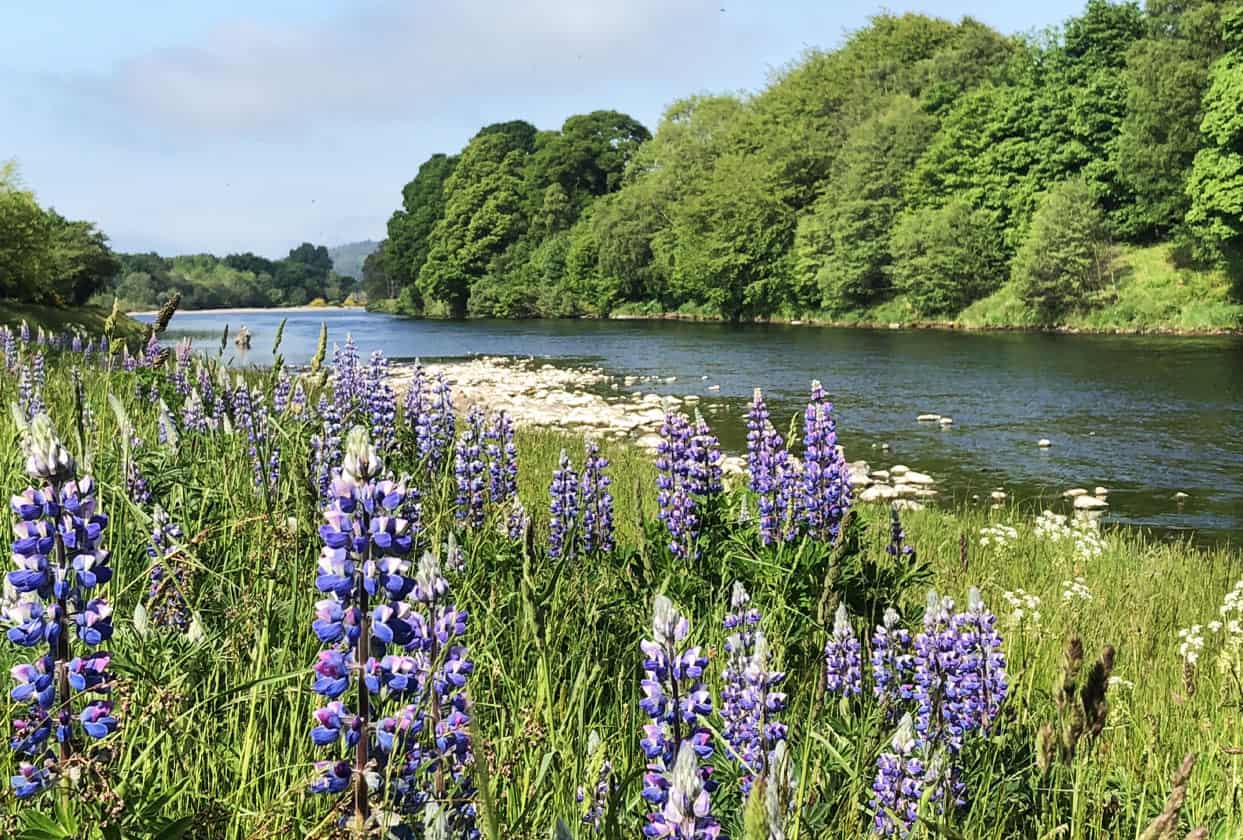 Just walking distance from the beats are a number of comfortable and elegant accommodation offerings. They are perfect for your fishing holiday and the sense of privacy is unmatched.
---
Altyre Estate
The Altyre beats can be fished from March to June and is easy to fish at all stages – perfect for the beginner, for intermediate and for more advanced casters. There is vehicular and pedestrian access within easy reach of all pools. The fishing at Altyre is divided into Upper and Lower Beats offering over 2 miles of private estate fly fishing.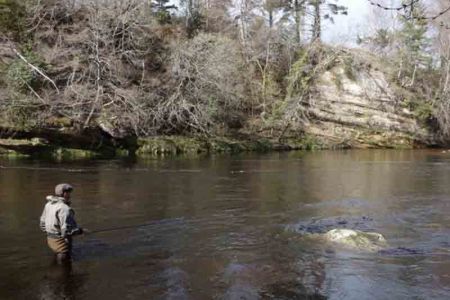 ---
Where to Stay in Moray Speyside
---
Useful Links