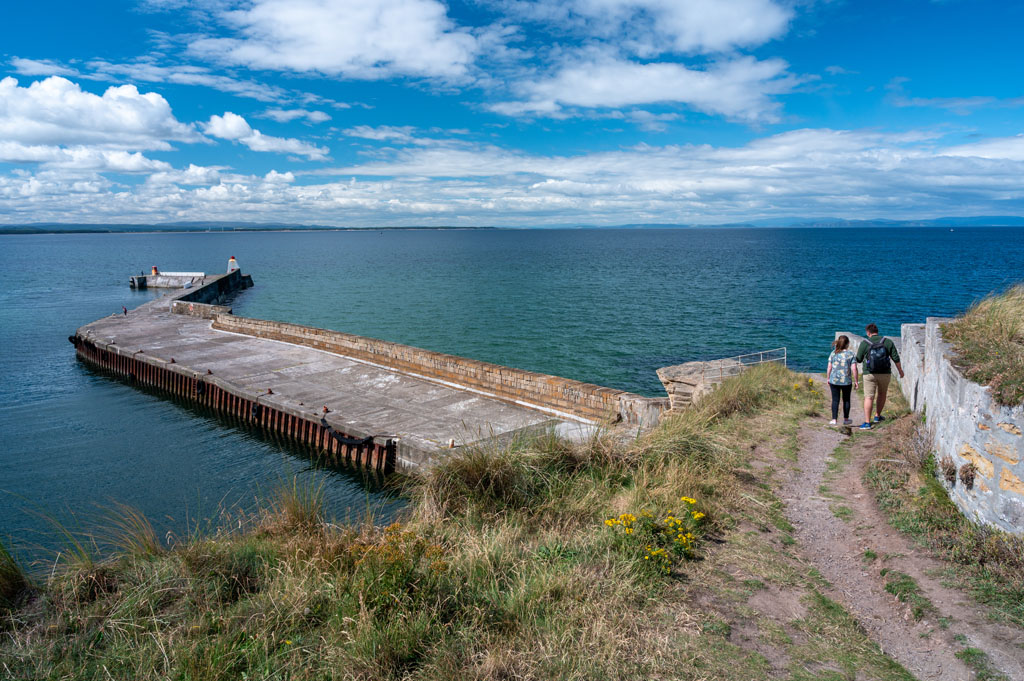 ---
Burghead is a small coastal town that has ancient roots but is today home to just under 2000 residents. The Moray Firth surrounds the town and was the perfect place for the early Picts set up their homes as early as 400AD.
Despite the town being small, it is full of history and exciting things to do. Spend a few days here and experience the beautiful views, stunning coastline, friendly people and learn about the Pictish Heritage.
At the northern-most reaches of the town sits the Burghead Visitor Centre. Climb up to the roof and soak in the impressive panoramas of the Moray Firth. Keep your eyes peeled for our famous sea wildlife, the Moray Firth bottlenose dolphins.
---
Exploring Burghead
Burghead is easily accessed from both Forres and Lossiemouth. A bus runs regularly between the village centre and Elgin. When you arrive in Burghead there are many places to explore and adventure.
The Moray Coastal Trail is excellent for walkers and cyclists of all abilities and stretches east and west of the seaside town. Follow the trail east, towards Hopeman, to see impressive sandstone stacks, caves, and cliffs. Every step offers a picturesque setting with the chance of seeing some spectacular wildlife.
Roseisle beach and forest offer a fabulous walk as well as stunning location to have a family day out. There are several routes that incorporate both the beach and forest that can take you from Burghead to Findhorn, or to more moderate routes.
---
Accommodation in Burghead
Burghead is a warm and welcoming place and offers a wide selection of overnight stays. The town has several catered and self-catered accommodation options such as The Bessie on the harbour. The Station Hotel and The Harbour Inn are both family run hotels.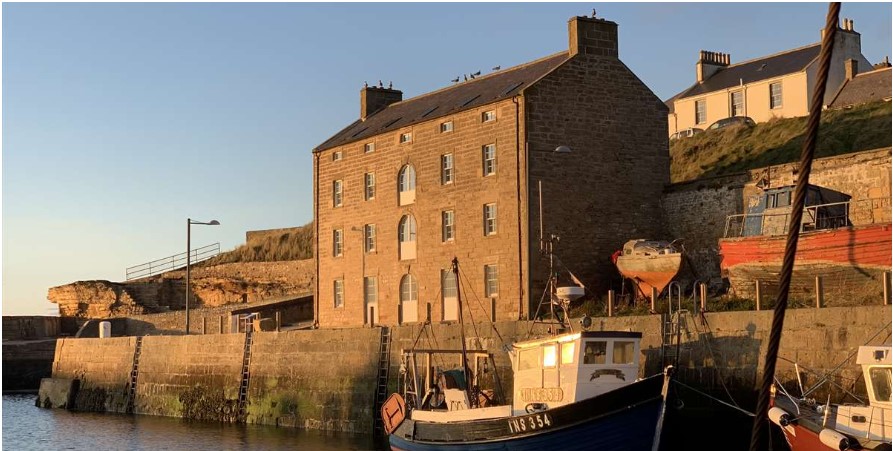 ---
Eating in Burghead
There are a number of places to eat in Burghead and if you are fan of seafood this is the perfect location to eat.
The Bothy Bistro is family friendly and offers unique specials every from freshly source seafood. The Station Hotel offer great breakfast, lunches and dinners with a wide variety to choose from.
---
Things to do in and around Burghead
Burghead is a popular Boxing Day destination. Every 26th of December see the locals participate in the Boxing Day Swim – a fun, albeit cold dip in the North Sea to raise monies for charity.
Sixteen days later, on 11 January, locals flock to the town to witness the Burning of the Clavie. This tradition, its origins likely rooted in the pagan fire festival, celebrates the new year according to the old Julian Calendar.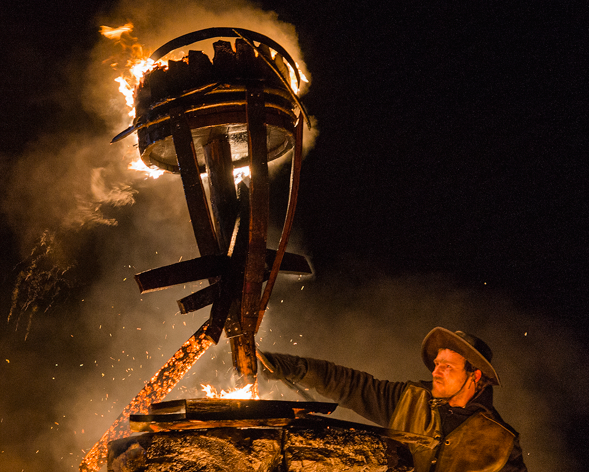 ---
Useful Links
Burghead – The visitor center for the town containing information and history on the location.