Being aware of your environmental impact is now more important than ever. This page signposts to information and support to ensure you have the tools in place to help your business take the right steps towards sustainability.
---
Responsible Tourism and your Business with VisitScotland
Terms like sustainability, climate change, inclusion and accessibility, and community engagement, are increasingly common place in discussions around the recovery of our industry and responsible tourism development, but what does that mean for you and your business.
Watch this first session with Janie Neumann, VisitScotland's Sustainable Tourism Manager, to find out more about Responsible Tourism, the range of aspects it covers, why it is important, what it means for your business and how you can benefit. The video will also touch on the advice and support available to kick start your journey.
---
Circular Economy with Zero Waste Scotland
This workshop will provide you with an introduction to the concept of a circular economy. Circular economy models offer opportunities to businesses and social enterprises across all sectors. The models can improve efficiencies, advance product design, and strengthen brand.
This course is for anyone that is interested in learning more about the circular economy. It will provide participants with the knowledge to start questioning linear business models and give businesses the tools to explore how circular strategies can improve their own efficiencies, save money, and reduce environmental impact.
You can follow along to the webinar with Zero Waste Scotland's worksheets, activities and idea cards which pose interesting questions and provides a great toolkit for participants to use within their own business or social enterprise after the workshop.
---
Great British Beach Clean
We are very proud to support and promote Moray Speyside's participation in The Marine Conservation Society's annual Great British Beach Clean.
Across the country, thousands of people take part in the annual Great British Beach Clean, tidying their local area and gathering valuable data that will assist in the campaign for real climate change.
The Marine Conservation Society work to defend habitats and species, through people-powered action, working with communities, businesses, and governments.
In 2021, we worked with several community groups in Moray Speyside to take part and make sure our award-winning coastline will be looked after.

Well done to all who took part and we look forward to being a part of continual hard work.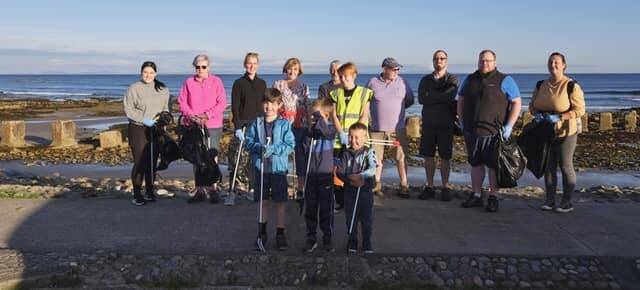 ---
Useful Links to Partner Agencies
---