Lossiemouth
Windswept Brewing Co,
13 Coulardbank Industrial Estate
Lossiemouth
IV31 6NG
doors.sifts.walls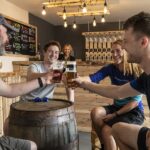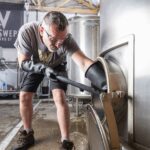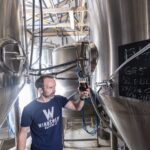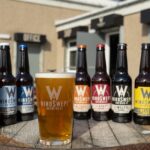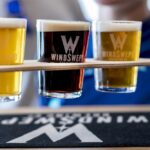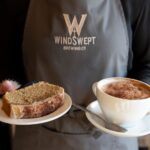 Overview
Based in Lossiemouth, Windswept Brewing Co is a craft brewery producing an award-winning range of beers, hand-crafted for exceptional taste. We love to welcome visitors to our brewery and tap room with regular tours and tastings available.
Windswept Brewing Co was set up by Al Read and Nigel Tiddy – two ex RAF pilots who shared twin passions for outdoor sports in Scotland's dramatic landscape and great tasting beer. Inspired by the windswept beaches here in Lossiemouth where like-minded adventurers gather to pursue their outdoor passions they felt strongly that the brewery should capture the spirit of rugged adventure found here on the edge of the Scottish Highlands.
Our tap room bar and shop are based at the brewery where you can sample or buy our beers – we also have hot and cold soft drinks available as well as cake and bar snacks. We also run weekly brewery tours and tastings. Please visit our website for our opening hours, more information on our tours, special events or just call 01343 814310.
Nigel Tiddy & Al Read
Directors of Windswept Brewing Co.
Facilities
Accessible Parking or Drop-off point

Children Welcome

Cyclists Welcome

Gift Shop
Getting Here
Get Directions to Windswept Brewing using Google Maps