An industrious region built on family values
The festive season is a time for family, an area in which Moray Speyside seems to excel. Not only is this a great place for family holidays, but also for those hard at work, with dozens of notable family businesses packed into the region.
These companies span almost every industry from historic estates like Ballindalloch to small independent guest houses and from famous Speyside distilleries to delicious, traditional food producers. Many of these entrepreneurial families have developed from small, local brands into globally recognised names, making the perfect Christmas present for those who enjoy a taste of Scotland.
---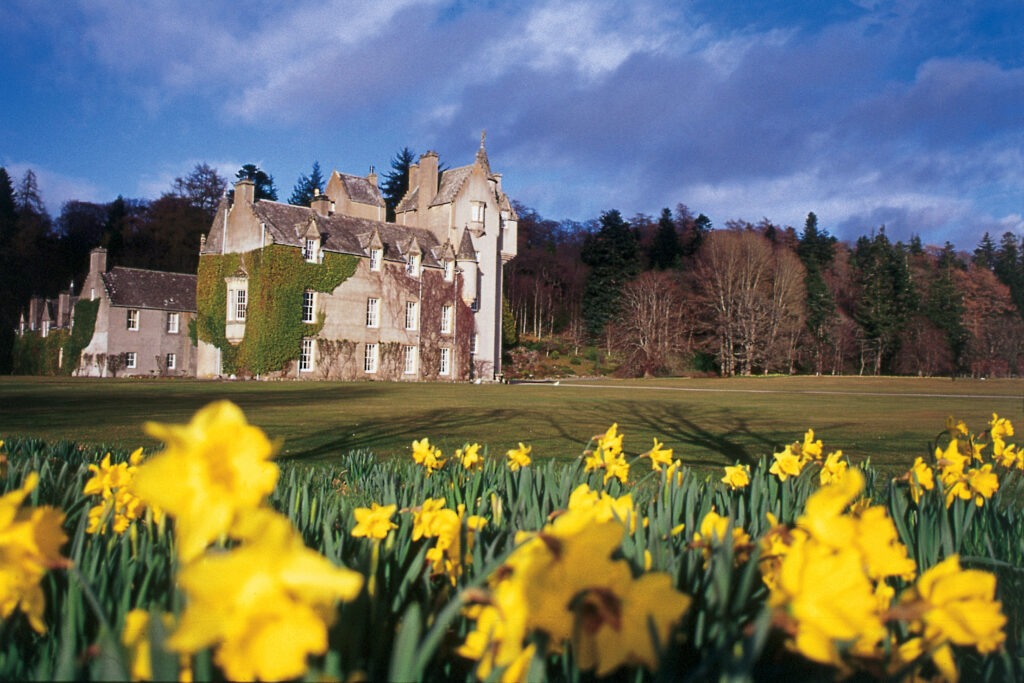 ---
Baxters
Like many of Moray Speyside's family businesses, Baxters doesn't have its roots in a wealthy industrialist or aristocratic heir but was founded by George Baxter, a gardener for the Duke of Gordon. Scraping together £100 in loans from various family members, he opened a small shop in Fochabers in 1868 with the simple aim to be different and be better.
---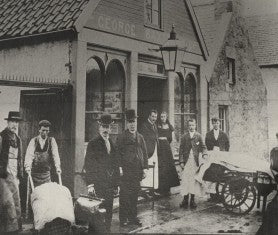 ---
As George served customers out front, his wife Margaret was the real talent, making delicious jams and jellies that would be enjoyed by the great and good at their old employer's table. Fifty years later and the next generation of Baxters followed a similar blueprint. George and Margaret's son William set up a small factory beside the Spey, growing the family business from there.
As his wife Ethel manufactured the goods, William travelled the country tirelessly to market their growing brand. With so much Moray produce to hand, Ethel added soup-making to her impressive résumé, which was then canned and shipped to the most luxurious establishments. Things continued to improve as Ena Baxter and her husband Gordon took the reins, with products reaching international markets.
Run today by George and Margaret's great-granddaughter Audrey, Baxters is now a household name around the world. It's been a long journey from a gardener's grocery shop, but there's no doubt that this is still a family company with local roots and traditional Scottish recipes at its heart.
---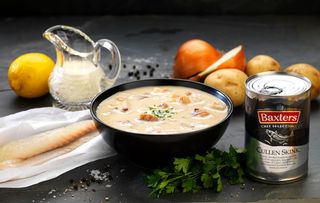 ---
Walker's Shortbread
In 1898, another enthusiastic young entrepreneur, Joseph Walker, was a 21-year-old with little more than £50 and a dream. His goal was to bake the world's best shortbread and every fibre of his being went into making that a reality. The world can be thankful that his efforts paid off and before long Walker's bakery was moving to larger premises in Aberlour.
---

---
With Joseph's sons introduced to the business, new ideas arrived with them, and Walker's expanded its offering until World War rationing took an inevitable toll. Even with those unavoidable limitations, the family business refused to cut corners and it was their quality that ensured survival.
---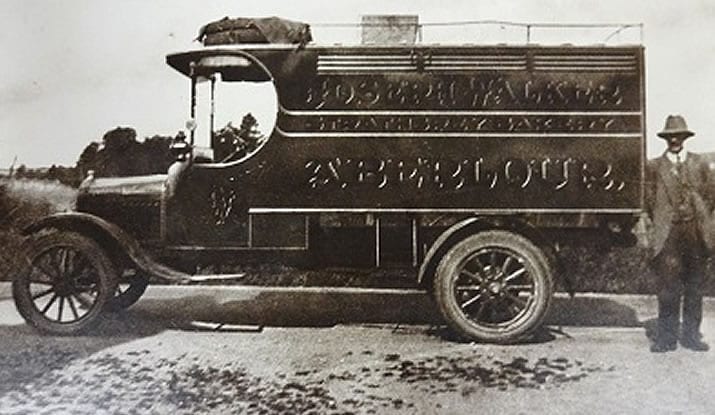 ---
Joseph's original recipe was so good, it would be folly to change it. No matter how large production grew or modern technology improved, those simple ingredients of butter, flour, sugar and salt stayed exactly the same.
It's not just the recipe that hasn't changed, the family ethos is integral to the Walker's name, right across the company. Many local workers from around Aberlour follow in their parent's footsteps, passing down those years of experience and maintaining the same high standards this local brand is known for. Everything is still watched over by Joseph Walker's descendants, ensuring that his original dream of making the world's best shortbread remains well and truly fulfilled.
---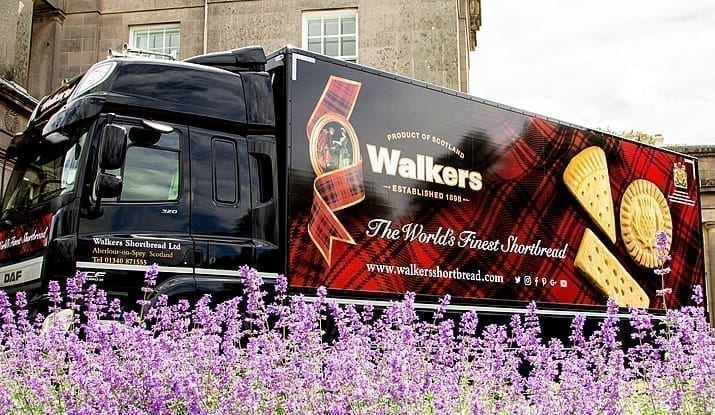 ---
Gordon & MacPhail
When James Gordon and John Alexander MacPhail started their Elgin grocery business in 1895, they refused to settle for mediocrity. The pair set out to provide customers with the finest luxuries from around the world, along with the best of locally produced whisky. They couldn't do it alone though and thankfully, a young apprentice with a particularly impressive nose for Speyside malts joined the team.
John Urquhart would go on to mastermind Gordon & MacPhail's portfolio of whisky casks, his skilful selections proving increasingly popular. Luckily, John's impressive abilities were inherited by his son George who helped pioneer the Scotch whisky industry's move from blends to single malts. By the time the third generation of Urquharts took over, Gordon & MacPhail was an internationally recognised name.
---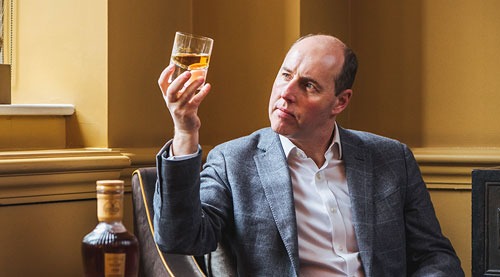 ---
From a simple grocery store to master blenders and then connoisseurs of single malts, this family business had come a long way. There was still one unfulfilled ambition from the days of John Urquhart though, a hope that one day they would own their very own distillery. That was finally achieved in 1993 by purchasing Benromach in Forres.
It was a huge milestone for Gordon & Macphail, part of a story that spans 127 years and four generations of the same family. There are no signs of slowing down and while business continues to grow worldwide, operations continue to stay firmly rooted in Moray Speyside.
---
Johnstons of Elgin
One of Moray Speyside's oldest family businesses, Johnstons of Elgin was founded by Alexander Johnston on the banks of the river Lossie all the way back in 1797. A traditional ethos is still at their heart even after 225 years of business, with the ability for every part of the process from raw fibre to finished product to take place on-site.
With customers as illustrious as Queen Victoria, this proudly Scottish textile company quickly established itself as a leader in the industry. Seeking out international partners from its earliest years, material from around the world like cashmere made its way to Elgin to be processed alongside Scottish wool. Finished clothing such as tweed suits were shipped out in return, a useful material no matter how rough the working conditions.
After four generations of Johnstons, the company passed to the safe hands of the Harrisons in 1920 to continue the legacy. Being a family business doesn't just relate to blood relatives, Johnstons has always gone out of its way to look after its employees. In the 19th century, they built homes, set industry-leading working standards and hired company doctors. Without earning the dedication of those workers, the mill may not have survived through devastating floods and catastrophic fires.
---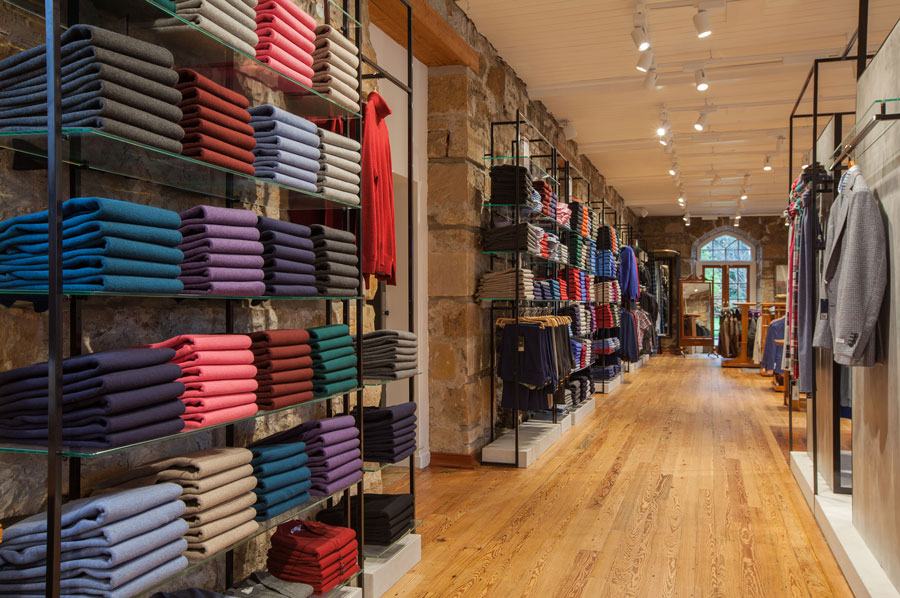 ---
It's clear that this ever-changing company is committed to sustainability and improving processes from start to finish, winning the Queen's Award for Enterprise in 2021. Even after more than two centuries of innovation, those original family values remain, ensuring that Johnstons of Elgin will carry on for generations to come.