Blervie House's journey towards achieving a Green Tourism Award started inadvertently when Graham and Sheena Thompson purchased Blervie House in 2014 to be used originally as a private home.

As a stunning Historic Scotland B Listed building set in 300 acres of private grounds in Moray with far-reaching views of the north east Scottish Coast and the Moray Firth, it is easy to see the attraction of Blervie House as a lifestyle purchase. Built-in 1907 and with a majestic size of 20000 square feet, 45 rooms, electric night storage heaters for heating and ninety-nine large sash windows with 100-year-old listed glass with no option for the installation of double glazing, it was hard to see the financial benefits of living in such a property.

But with one step at a time, lots of research and decisions, the three-year renovation of Blervie House commenced to make Blervie the sustainable property it is today. Meetings with Historic Scotland started to work within the allowed frameworks and still bring this stunning house into the twenty-first century.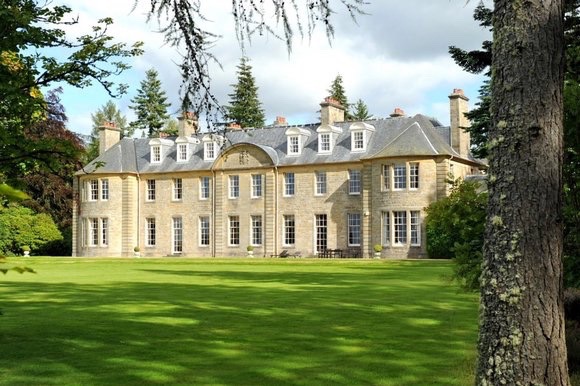 The first project was the removal for refurbishment of all 99 sash windows. This started during a snowy January, and every window was taken out, repaired where necessary and had modern draft proofing installed. All of the original 100-year-old glass was preserved and reinstalled.

The next step was the installation of a new heating system, and this is where the Green Journey starts in earnest with the installation of a Biomass boiler. In keeping with our sustainable preferences, a local supplier installed the new heating system. During this renovation process, the house was found to have extensive crawl space under the floor. Not only did we find exciting artefacts dating back to WW1, but this also made hiding all the new
ducting and cabling perfect for a Listed Building. Today, there are over three miles of piping hidden under the floors.

Today, this Biomass boiler works with intelligent building controls, all operable by mobile phone, delivering heating and hot water to the entire house and reducing our carbon footprint by 96%.

The renovation progressed slowly, but better, more sustainable options became more apparent daily. Installation of a whole-house ventilation system further contributes to an energy-efficient house by exchanging indoor air with outdoor air via a heat exchanger. The house now boasts 100% LED lighting, and the bathrooms and kitchen are all fitted with automatic water-saving devices.

While many of these modern adjustments were costly installations to achieve a sustainable situation, many energy-efficient enhancements were not. For example, the decision was made to have no live fires in the house and to use chimney balloons to block the chimneys, resulting in considerable draft reduction and energy savings combined with the reduced risk of fire.

The modern kitchen features both an energy-saving Zip tap and an induction hob. At the time of installation, there were no plans to run a hospitality business, but these modern installations are essential in a busy hospitality business.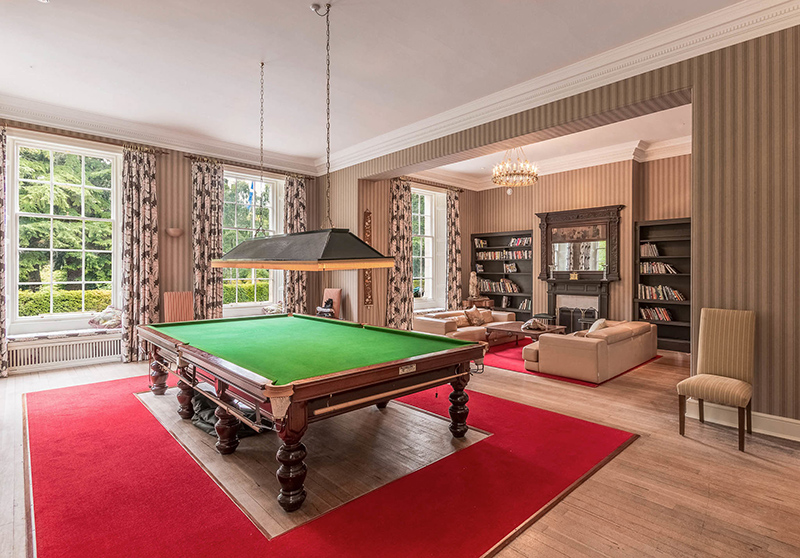 Likewise, the house displays superb furnishings and fittings. Still, in the true spirit of sustainability, many of these furnishings have been in the family for many years or have been purchased at auction and are all now being reused, restored and recycled.

Equally, with hindsight and even foresight, other features might have been added to the house such as automatic sensors on the light switches, but with the house planned as a private residence and with both Graham and Sheena having grown up used to turning off lights, it was not considered necessary. We now have regular conversations with guests about energy conservation, including turning off lights.

So, three years after purchasing the house, Blervie House opened for guests and three months later received a 5-Star Guesthouse classification from Visit Scotland. Subsequently, tweaks and improvements have ensued, but the overall impression as guests walk in is "Wow", and many guests request house tours, notably of the Biomass boiler and leave inspired to start their green journey.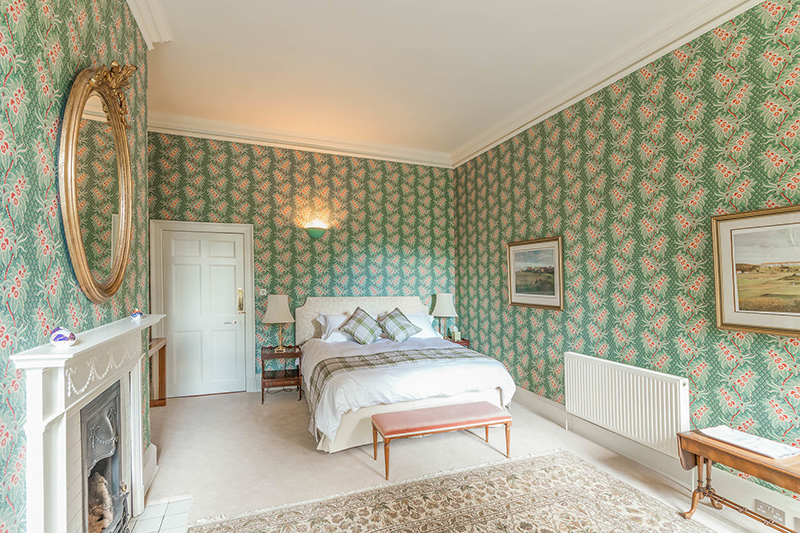 But the most satisfying outcome of Blervie Houses' sustainable journey is that the house can now generate an income to protect itself for future generations. We all know and love the history of Scotland, but as one drives around and notices the ruined buildings, one cannot help but wonder what happened to destroy those buildings.

In today's world, only an elite few could commence a building project the size of Blervie House, which is why, in the twenty-first century, historic houses such as Blervie need to be maintained and shared for all to experience that Downton Abbey feeling. Inadvertently, Blervie House's Green Journey has ensured that happens.

We have now added futuristic projects through the winter months when we are quieter. We are working on creating a wildlife walk for guests, which will be up to 6 miles long and will showcase the many different examples of flora and fauna living on the Estate.