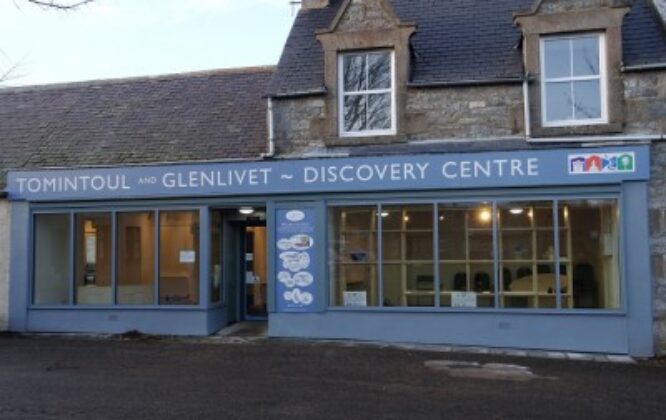 Tomintoul
the square
Tomintoul
Moray
AB37 9ET
stolen.inflates.pancakes
Every 3 metre square of the world has been given a unique combination of three words. Find out more at what3words.com
Overview
Welcome to Tomintoul & Glenlivet Discovery Centre & Museum. No visit to our area is complete without a visit to our Discovery Centre.  Here you will find all you need to plan your itinerary for your stay!
Come try our virtual reality exhibit or learn about our area's heritage and visit the wild cat den in our free exhibition.
Looking for local information to make your visit extra special? Our staff and volunteers have in depth knowledge of our area and can advise you the best places to visit and things to see to make your trip utterly unique.
We also have free Wi-Fi, tea, coffee, souvenirs, maps, and guides.
Getting Here
Get Directions to Tomintoul and Glenlivet Discovery Centre using Google Maps