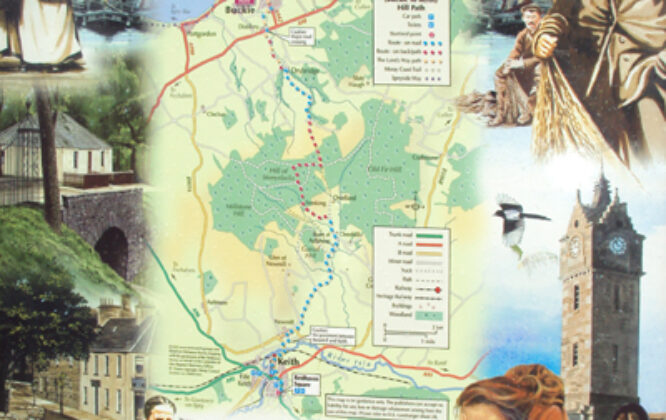 Buckie
Buckie to Keith,
10 Cluny Pl
Buckie
Moray
AB56 1HB
ounce.slams.replays
Every 3 metre square of the world has been given a unique combination of three words. Find out more at what3words.com
Overview
Follow the footsteps of the Fishwives. The Fishwives Path starts at the Buckie & District Fishing Heritage Centre where you will discover the unique fishing history of this lovely part of the Moray Firth.
Men from this coast have always fished the sea; however the introduction of herring fishing in the 19th Century brought major changes. Harbours were developed, boats became bigger, and in addition to exporting catches by sea, the railways distributed large quantities of fish to the home market. Fishing had become an industry.
Distribution to the people in the immediate hinterland was done on foot by fishwives with wicker baskets on their backs, each carrying about 40lbs of fish. Their trade was mostly by barter, exchanging fish for farm produce. All along the coast scores of fishwives would follow individual routes and have their own customers.
"The Fishwives Path to Keith" celebrates their walk of thirteen miles approximatley from Buckie to Keith, visiting farms and crofts on the way. The first six miles of the fishwife's route took her south over the skyline, to look out over the valley of the River Isla, before continuing for another six miles through Newmill to Keith.
Getting Here
Get Directions to The Fishwives Walk using Google Maps