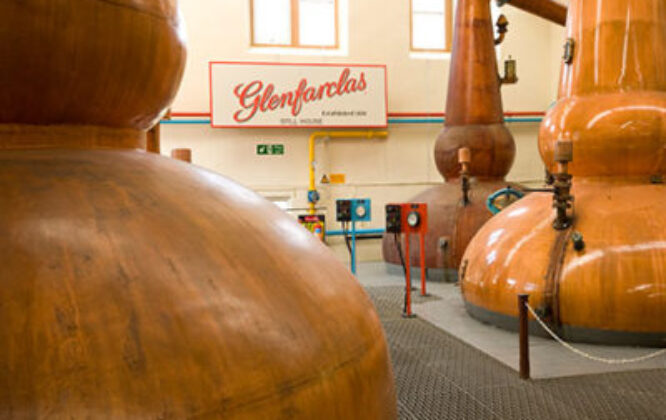 Ballindalloch
Ballindalloch
Moray
AB37 9BD
smuggled.lamppost.snaps
Every 3 metre square of the world has been given a unique combination of three words. Find out more at what3words.com
Overview
Check the Glenfarclas website for the latest information. 
The Glenfarcas distillery is a family business and has been since 1865. The distillery is situated in Ballindalloch, Moray.
Glenfarcas distillery was established in 1836 by Robert Hay when he purchased a license to run a distillery on his farm, The distillery was later bought over by the Grants in 1865.
Getting Here
Get Directions to Glenfarclas Distillery using Google Maps