Accessible Tourism: How to Welcome Disabled Visitors and Help them Enjoy their Stay
Did you know there are 14.6 million disabled people in the UK? That's approximately 1 in 5 people and that's not counting their family members, friends, and carers. The spending power of disabled people and their households is estimated to be £274 billion pounds per year to UK businesses, and it is estimated that businesses lose £2 billion a month by ignoring the needs of disabled visitors and consumers.
Disabled visitors tend to be very loyal customers, typically staying longer, spending more, telling more people about the places they go, and making repeat visits.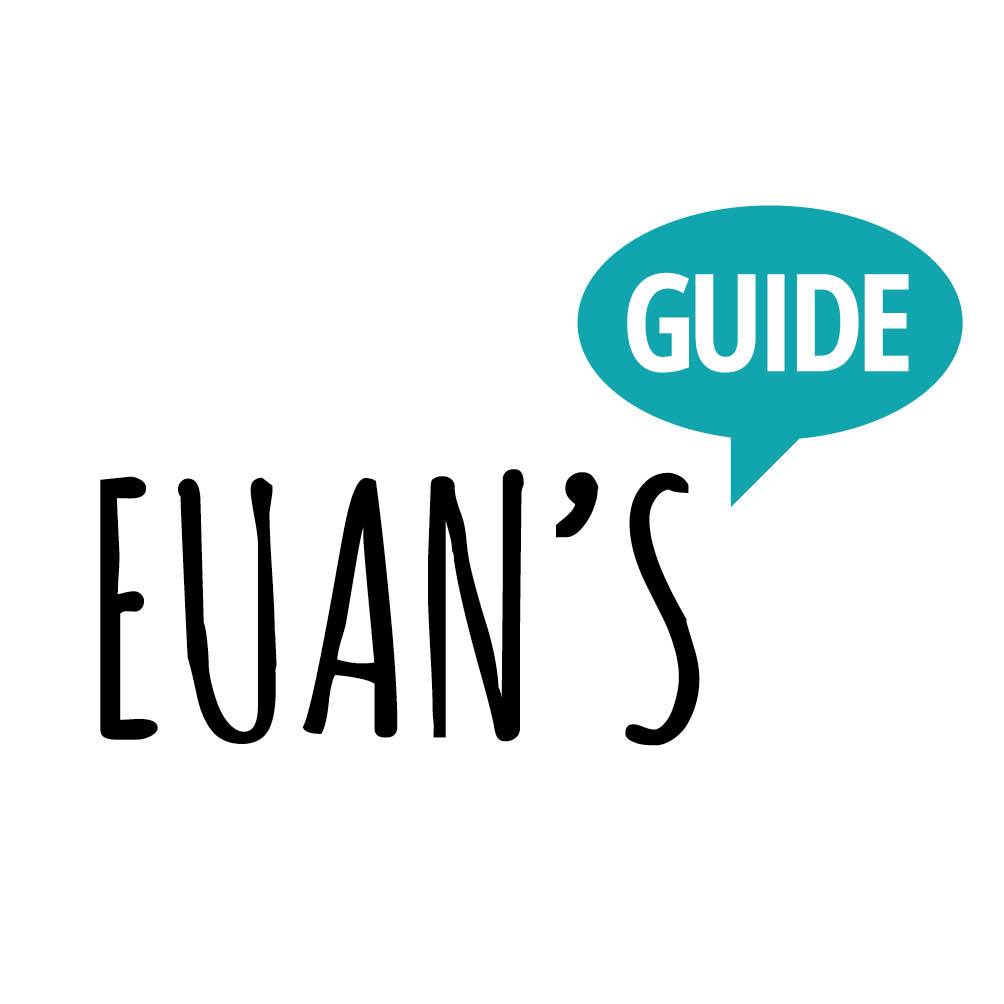 Visit Moray Speyside is working with Euan's Guide, the award-winning disabled access charity, to encourage businesses to be more inclusive by shouting about their disabled access information and accessible facilities.
Information is Key
Euan's Guide's community of disabled people, friends, family members and carers continually say that disabled access information is key before they even consider visiting somewhere.
In their latest Access Survey, Euan's Guide reported that 92% respondents said they try to find disabled access information before visiting somewhere new. 73% of respondents said that they had found information on a venue's website to be misleading, confusing or inaccurate with a further 73% having experienced a disappointing trip or had to change plans due to poor accessibility.
And 56% of respondents actively avoid visiting a venue for the first time if it has not shared its disabled access information "because they presume it will be inaccessible". If you're not telling visitors about your facilities, you're probably missing out!
What do People Want to Know?
The key information your disabled visitors will want to know:
Accessible Transport to and From Your Venue
How do people visit you using public transport? Provide details of accessible travel options and how far they are from your venue.
Accessible Parking
If you have dedicated blue badge parking tell people where it is, how many spaces are available, and how far the parking is from your entrance.
Access Generally
Let people know how they can get in, and then how they can get around to do the things they've come to visit you for, whether that's an overnight stay or watching a performance.
Toilets – including Changing Places Toilets
Please, please tell people about your accessible loo! Toilets are an essential part of any visit for our community. If you have a Changing Places toilet, please tell people as this is a huge plus. If you have temporary closures make sure you update any information with these details.
People
Staff can make or break the experience and community are keen to know they will receive a warm welcome. Make sure your staff knows where accessible features are and how they work.
Supplementary Accessible Facilities
Do you have facilities such as a wet room or hoist? Do you offer BSL or relaxed performances? Do you have a detailed access statement which you can link to? Share all of these!
Photos and Video
Photos can do a lot of the descriptive work for you. Please use large, high quality and up to date images, and try to include alt text. Videos are also a useful tool for showcasing your venue's access.
Make it Easy For Visitors to Ask Questions
How can people get in touch with you before they visit? Make sure your team can answer access-related questions before and during a visit, without making it difficult
Anything Else
If there's anything else you want to shout about please do! This may include awards you've won or facilities such as accessible Electric Vehicle charging. As far as accessibility goes, there's no such thing as too much information.
Once you're talking about your disabled access in your own materials and on your own website, please head over to EuansGuide.com and promote it there by listing your venue and / or events We give listed venues shout outs on our social media platforms too.

EuansGuide.com
EuansGuide.com is a trusted source of information for disabled people, friends, families, and carers. Tens of thousands of people use the website each month to look for disabled access information every month, if your information is not on the website, our visitors (and your potential visitors) won't be able to find it.
• It is free to list on Euan's Guide. We don't charge disabled people to use our website, and we don't charge venues to promote their accessible facilities either.
• We have a large and growing knowledge bank of resources, we also produce a quarterly venue newsletter with top tips and showcasing best practice.
• You get feedback directly from your disabled visitors, and you can respond too. Listing on EuansGuide.com shows people that you want feedback… And feedback can help you to improve your access too. Knowledge is power!
• You can list and promote your events on the website. We also offer a widget so that you can host your reviews on your own website too.
• We are very happy to showcase what venues are doing in the world of access and inclusion. As well as being another platform to promote yourselves to visitors it's a chance for venues to share and learn from each other too.
Listing on EuansGuide.com will take about 10-15 mins depending on the size of your venue. By sharing your disabled access information prominently on your website and listing on EuansGuide.com you are showing that you welcome disabled visitors.
Get started at www.EuansGuide.com/Venues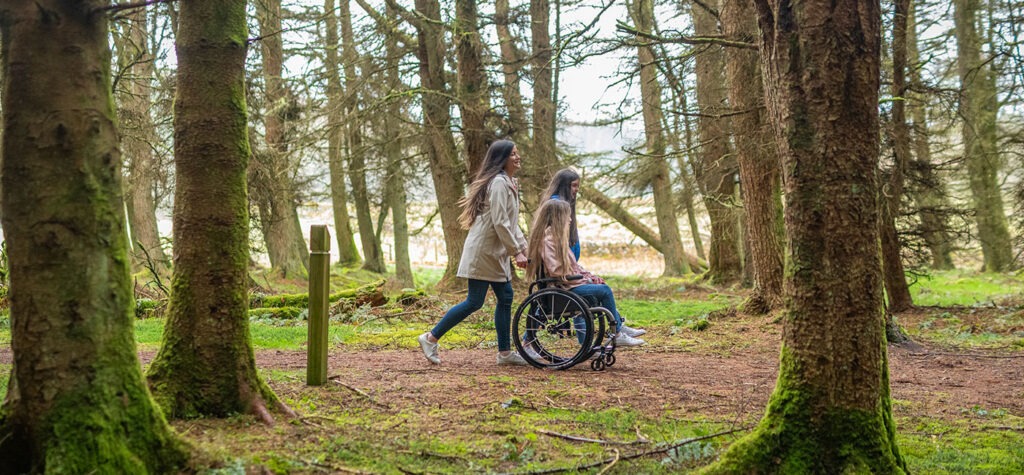 What are People Saying About Moray Speyside?
"Have visited Elgin Cathedral many times before but this would be my first time visiting as a mobility scooter user. I was worried, would Elgin Cathedral be accessible? How could such an old ruin be accessible? If you plan to visit but have mobility issues then please don't worry because for a ruin the access is remarkably good." 4.5-star review of Elgin Cathedral.
"Exciting new distillery experience. Highly recommended for anyone who loves whisky. Tours are available but even without that is a worthwhile visit. Fantastic award-winning building in glorious countryside and also close to other Speyside Distilleries." 5-star review of The Macallan.
"The paths in Cluny Hill, Forres have all be made wheel user accessible. There are drainage gullies but my mobility scooter coped well with them. At the top of Cluny Hill over Findhorn and the Moray Firth are tremendous on a clear day. Between April and September it is not unusual to see Osprey flying over the Tower area. Many red squirrels live in the woods and are frequently seen as well as Woodpeckers and the more usual common birds." 4.5-star review of Cluny Hill.
"The access is surprisingly good as a wheelchair user. You can wheel across the flat grassland area quite easily and get some spectacular views out to sea and over the village and the busy harbour. A slabbed pathway takes you to the visitor centre which is accessible." 4-star review of Burghead Fort and Visitor Centre.
About Euan's Guide
Euan's Guide is the award-winning disabled access charity. We're best known for EuansGuide.com, the disabled access review website. But we also make tens of thousands of accessible toilets safer, run the UK's largest Access Survey and lots more!
hello@euansguide.com | 0131 510 5106
Euan's Guide is a registered charity SC045492